One of Splott's most well-used thoroughfares is to reopen ten days before work on another begins.  Beresford Road Bridge is set to reopen on Friday the 17th February after seven months of being closed to traffic, while work on replacing Splott Road Bridge is set to begin on the 27th.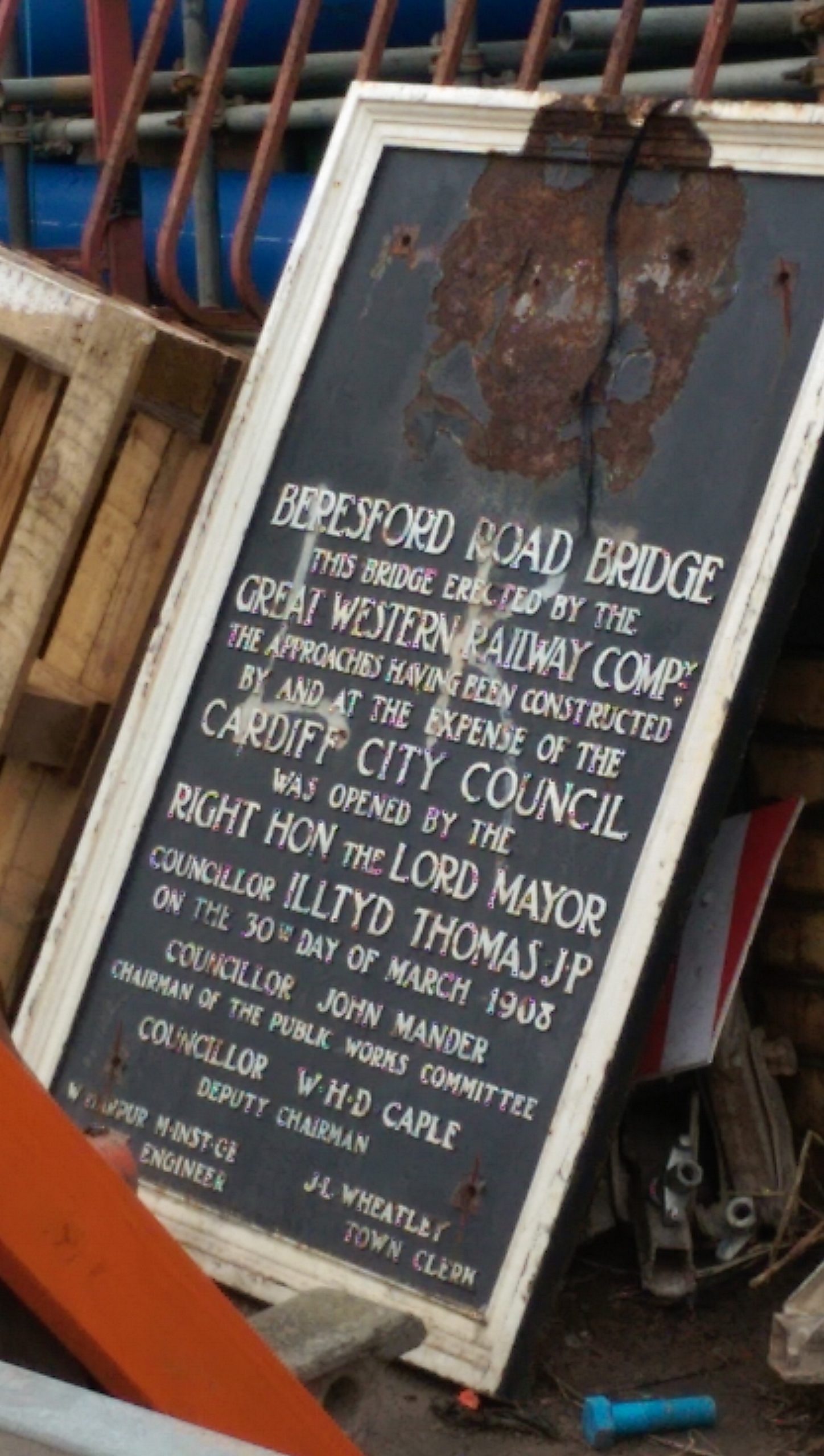 Beresford Road Bridge:
Beresford Road Bridge was closed to traffic in July 2016 so that Network Rail Wales could demolish the hundred-year-old old bridge and construct a new one as part of electrification of the South Wales mainline.
Programme Manager, Karl Gilmore, recently told Inksplott:
"I am pleased to let you know that we will be in a position to re-open the new bridge on Friday, 17th February 2017.

Throughout the closure of Beresford Road Bridge, we have undertaken a comprehensive communications plan to keep the local community informed of our work.  As I've mentioned to you before, my team has received a huge amount of support from the local residents for which we are very grateful.   

Furthermore, as we still have a significant programme of works to undertake on other bridges in Cardiff, I would like to reassure the residents and commuters of Cardiff that all lessons learnt from Beresford Road are being applied to future projects, as early in the design phase as possible."
The original Beresford Road Bridge was around 110 years old and had a 7.5 tonne weight limit, which will still be in place on the new bridge, despite the fact that it can withstand heavier.
Many Splott residents will be delighted to see the bridge reopen, especially those who prefer Aldi on Newport Rd to Lidl on East Tyndall St (as I was told yesterday!).  However, for people living close to the bridge, the lack of traffic has been a welcome change to the usual gridlock at peak travel times.
Splott Road Bridge:
Different to Beresford Rd, Splott Road Bridge will be demolished and replaced in two halves.  Work will begin on the west side on the 27th February and that half of the bridge will be closed to traffic and pedestrians.  Temporary two-way traffic lights will be in place for the duration of the work.
It's expected that the west side of the bridge will be demolished in August.  Work on the east side isn't scheduled until 2018 with the full replacement and reopening of the bridge pencilled in for autumn 2018.
In a letter to residents, Network Rail has advised that most of the work will be carried out in the daytime but that there will be work carried out on some Saturday nights and some week nights, though they will try to keep noise to a minimum.
A site compound will open along the railway line behind Adeline Street on the 13th February.
There is a drop-in session at Carlisle Bakery on Splott Road on Thursday 16th February between 3pm and 6pm for residents who would like to find out more.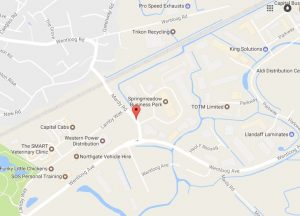 Mardy Road Bridge (Lamby Way Bridge):
Another imminent bridge demolition that may affect Splott residents is that of Mardy Road Bridge, known locally as Lamby Way Bridge which links Rumney and Trowbridge to Tremorfa and Splott via Lamby Way.
According to this report,  the bridge is due to close on the 18th of March and reopen in August of this year (although Wales Online has reported that it will reopen autumn of next year, in 2018).
Newport Road is set to become a major diversion route as a result of this closure and there has been talks of buses being organised to help with school runs.

The Electrification Project
All bridge replacements have been as a result of the electrification project as the old bridges were too low and the tracks couldn't be lowered as the area is on a floodplain.
In total, 28 bridges between Bristol and Cardiff will be elevated as part of the Electrification Project.  Between Cardiff and Swansea there are 44 bridges spanning the railway track, but this part of the project has no start date as budgets are being considered.  Cardiff electrification is due to be complete by the end of December 2018.
For more information on any local bridge closures, contact details for Network Rail:
Helpline: 03457 11 41 41
Email: CRWales@networkrail.co.uk
Website: http://www.networkrail.co.uk/great-western-route-modernisation/