A group of volunteers have worked with local shops and school staff to provide every pupil of Willows High School with a free bar of chocolate and a social activity in the run-up to Easter.
All 738 pupils of Willows High School have been gifted a bar of chocolate this week and an invitation to participate in an online social activity to show that they are not forgotten about in this pandemic.
In their first meeting of 2021 back in February, Friends of Willows agreed that their priority for the year should be to support the school in helping pupils feel less isolated and separated from their friends; to help pupils reconnect and ensure that disadvantaged young people don't miss out on social activities. To deliver this, an idea for an Easter Pack and Online Activity was developed.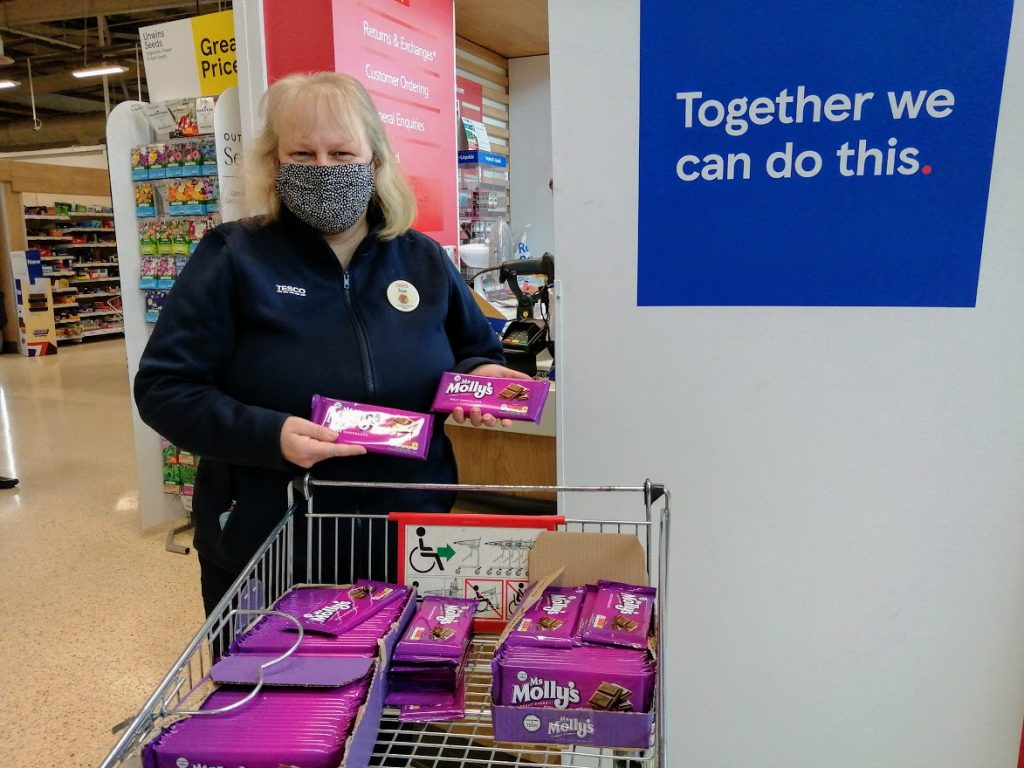 Friends of Willows members worked with local shops and school staff to deliver the ambitious project.
Members of Friends of Willows said:
"We recognise that the media focus on 'pupils missing out' during the past 12 months has been primarily on primary school pupils, while the focus on secondary pupils has been pretty solely on exams and education, without any acknowledgement of the loss of physical interaction with friends and peers and increase in social isolation and loneliness that many teenagers have endured and the pandemic.

We wanted every pupil of Willows to feel that they are seen and appreciated (and have some chocolate and the opportunity to dress up and socialise (even if it is still online))."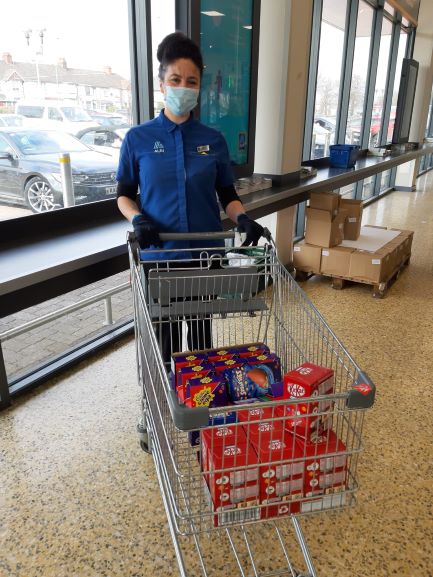 The group worked remotely, meeting every Monday for five weeks on Zoom until the project was completed.
Members of the group had a phenomenal response to their request for donations from local shops. Check out this good will in the Splott, Adamsdown, Tremorfa, Pengam area. Here's a list of all the lovely, lovely people who donated:
Co-op Splott Road
Tesco Pengam Green
McColls
Lidl
Aldi
Premier Express
Ali Baba
Morrisons
Lifestyle Express
One Stop
Londis
Farm Foods
SMK Building
In addition to the local shops, members of the group and others donated, including the dad of one of the Welfare Officers.
Lynne Thomas, Chair of Friends of Willows, said:
"We cannot thank local business enough for their incredibly kind donations. To have an idea to provide every single pupil with a chocolate bar is one thing, to then realise you have a target of 738 is another thing entirely. What makes me incredibly proud is that the group of volunteers involved, and I include staff in that because all of the activity to organise this project was done outside of hours in personal time, took on the challenge without so much as a flicker of doubt that local businesses would be there and support us and that they did! What an incredible achievement that proves that this area, whilst being described as 'deprived' so often, is anything but when it comes to community spirit."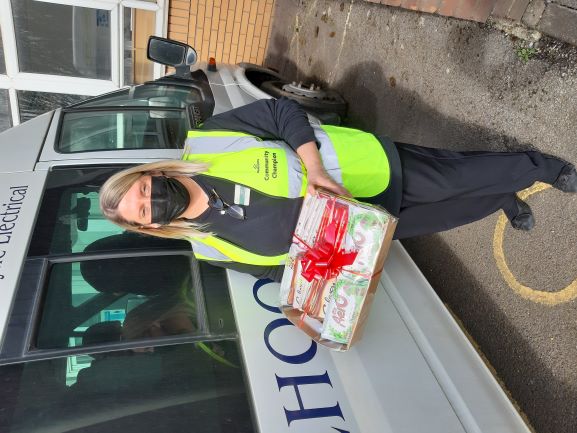 In addition to the chocolate gift, which was given out at registration this week as pupils returned to school for at least one day, Heads of Year also organised online activities that the pupils could take part in, increasing their social interaction in a safe space. Activities included a quiz and a bake-off!
The Heads of Year at Willows High arranged an Easter Extravaganza in conjunction with the Friends of Willows. KS3 pupils were entertained by their Welfare officers as part of the Great Willows Bake Off competition, hosted live online, the Welfare Officers and pupils of years 7, 8 and 9 baked a cake to enter the competition. Pupils and staff were baking simultaneously and showed off their chocolate creations live online at the end of the bake off event.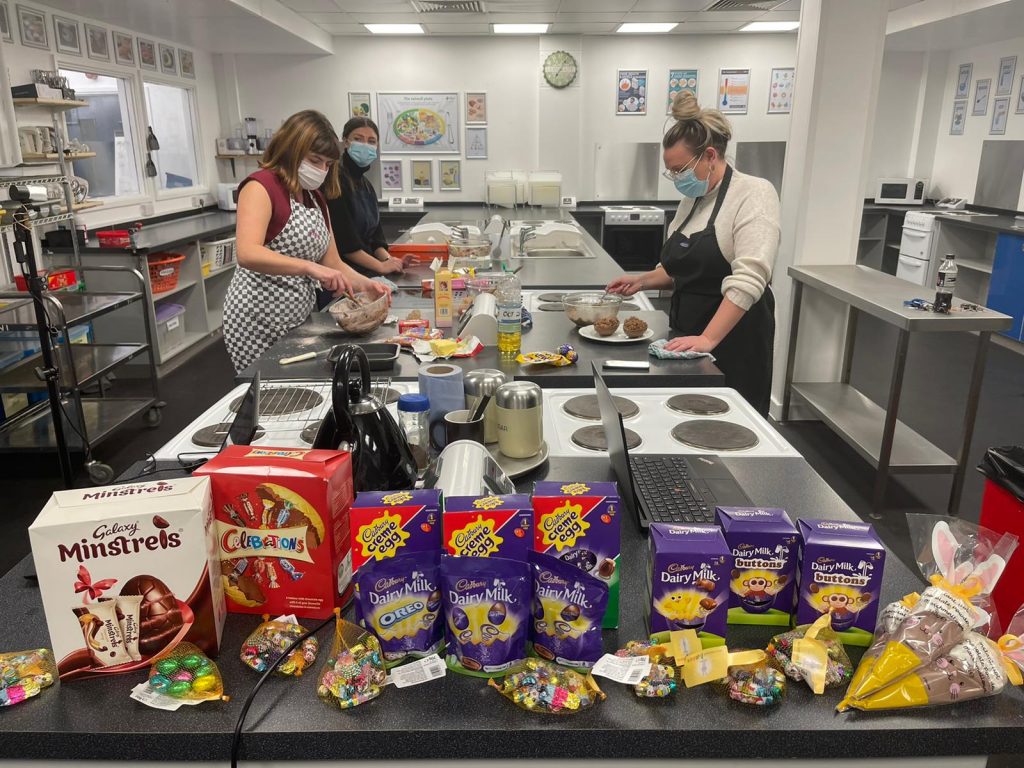 While the lower school were busy baking, the upper school were competing in an Easter quiz held by the Welfare Officers for years 10 and 11.
Gareth Ritter, Deputy Head, said:
"The evening event was a great success and something that we feel will become an annual event."
Chris Norman, Head of Willows High said earlier this week:
'I'd like to say a massive thank you to the staff, parents and community members who make up the Friends of Willows for all of their efforts to ensure that every single one of our pupils will get a chocolate treat to take home over the Easter Break. It's a lovely thought and must have taken a lot of organising and effort. Year 7 had theirs given to them this morning, it was wonderful to see their reaction'
Sam Watt, Family and Community Engagement Officer, said:
" I have recently joined Willows High as the Family and Community Engagement Officer. Being part of the Friends of Willows is a way for me to get to know and participate in the wider Willows Community, whilst supporting the school at the same time.

Young people have been socially isolated and missed out on so much this past year. Friends of Willows wanted to help pupils have some much needed fun with their peers and school staff.

I hope they enjoy the Easter project, and that pupils realise just how much we value them and appreciate everything they've been through.

I hope they enjoy the chocolate!"
Teresa James, Treasurer of Friends of Willows said:
"We appreciate how hard lockdowns have been on the pupils and just wanted them to have a small token to welcome them back to class before the Easter break. Working with Friend of Willows is something I really enjoy and look forward to gearing back up our Events calendar post Covid".
The group said:
"In a post-Covid landscape, we would like to reintroduce the annual calendar of events: Local Heroes; Summer Tea Party; Summer Excursion; Bonfire Night Extravaganza; Winter Fayre; Bath Christmas Market. We are looking forward to our next project!"