Plans for a new two-storey building on green space off Lewis Road in Splott to expand Ysgol Glan Morfa Welsh medium primary school and nursery will be discussed at next week's Cardiff Council planning committee meeting on Wednesday 15th March.  It is expected that the plans will be approved, pending certain conditions.
The proposal is for full planning permission for the new-build and is part of a £6.86 million plan for Splott schools, including expansion of Moorland Primary.  These plans will see existing Welsh-medium school, Ysgol Glan Morfa, moving from its existing site off Hinton Street / Moorland Rd to a new build on Maltings Park.
The new facility off Lewis Road would accommodate 420 pupils and nursery spaces for 48.  20 teachers, 16 teaching assistants and 14 other staff would be employed and the school would open between 8.55am and 3.15pm.
The plans in a nutshell:
Two-storey building with separate entrances to the primary school and nursery
Two reception classes, nursery and two classes on the ground floor and eight classes above
Two halls on the ground floor
Multi-Use Games Area (MUGA) at the back
Bitmac play area at the back
5 aside pitch at the back
Forest school space at the back (using the existing grassy / woodland area)
Car park with 26 spaces, including two disabled spaces, accessible from Lewis Road
Covered bike shack for 20 bikes at the front and another next to the northern entrance
Nursery would be at the north-end of the school
What is currently on the site?
Currently the site is open space, covered in grass, with trees and a few sculptures, which would be taken down and stored pending a decision by the Council on what to do with them.  There are also plans to keep some of the trees that are already on the site, especially pines and silver maple.
Under the current proposal, members of the public will be able to use some of the outdoor facilities at certain times to compensate for a loss of open green space.
How does Splott stack up against Cardiff and the rest of Wales in terms of Welsh speakers?
Here are some handy graphs: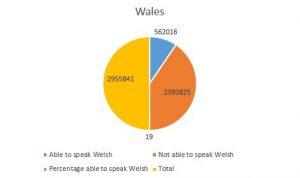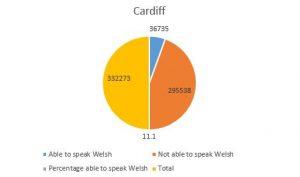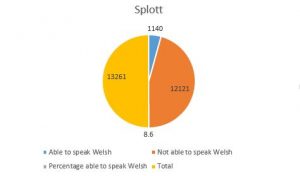 For more information on the proposed plans, click here
For more information on the school expansion plans, and a list of original concerns by residents, have a look at this Inksplott article.