From global cuisine and vegan kitchens to cheap, sustainable veggie boxes, find out what's on offer in Splott's growing independent foodie scene!
A Little More Vegan Kitchen
A Little More Vegan Kitchen operates out of the Ocean Arts Centre on Friday/Saturday 6pm-9pm and Sunday 12:30pm-3:30pm. Collections and deliveries are available. If you're looking for amazing Indian/Asian inspired vegan and gluten free cuisine, find them both now on Indie Eats.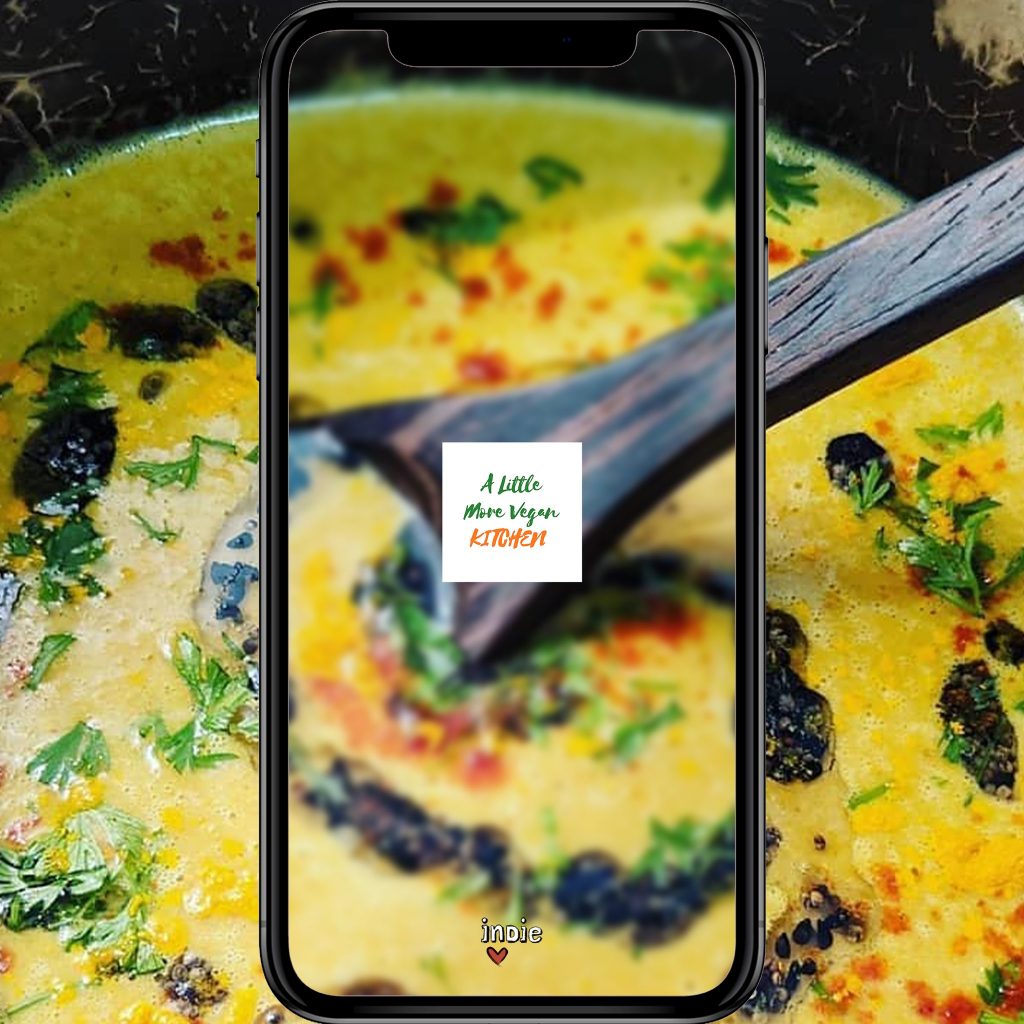 Indie Eats is an independent food delivery service based in Cardiff supporting indie businesses. Order via the Indie Eats app or https://www.indieeats.co.uk/littlemorevegan
Butter bean tikka masala and rice, Black bean & spinach rogan josh and rice, Cauliflower pakora…they're all on offer!
Oasis Supper Club
Oasis Cardiff on Splott Road invites you to share in some global culinary delights, from the comfort of your own home.
Each week, they offer the opportunity to sample some of the finest traditional dishes from around the world; freshly prepared and ready to be collected from our centre every Friday, between 6pm – 8pm. Before Covid, they ran some gorgeous events in the courtyard of their Splott Road premises and have adapted to lockdown with a takeaway service. Hopefully they will be back with their face-to-face events soon!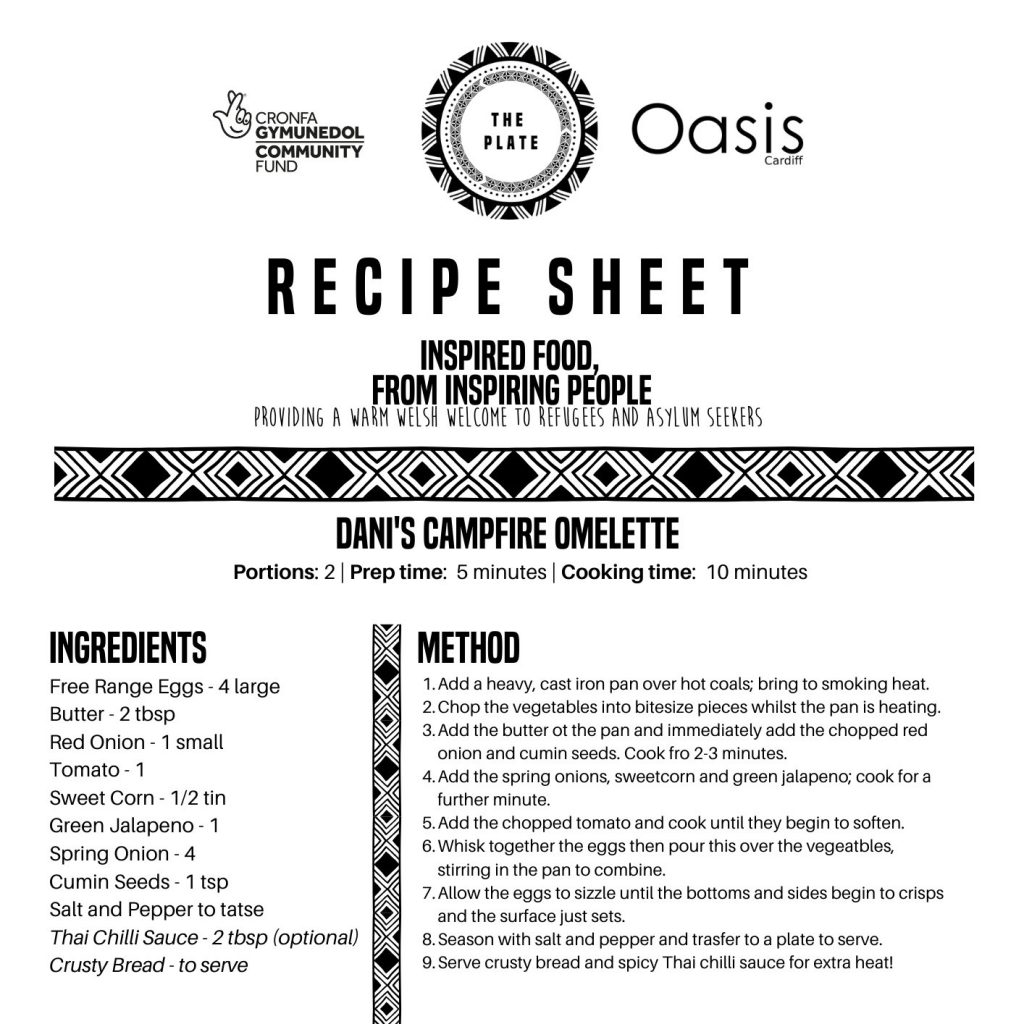 The menu for the week can be seen here: https://www.oasiscardiff.org/Event/home-supper-club-ethiopia – this week it's Etheopian.
Join Oasis Cardiff in sharing food and culture from around the globe. Each week, they aim to provide a unique experience by introducing the Cardiff community to the vibrant, interesting, and utterly delicious cultures of individuals from all parts of the world.

Prices:
Main Meal: £12
Vegan Option: £11
Dessert: £3
Drink packs, along with other merchandise, can be purchased via othe online shop.
Collection information will be made available on confirmation of payment.

For any questions please feel free to contact the team:
Email: supperclub@oasiscardif.org
Mobile: 07770757884
Splo-Down Food CoOp
This incredible community project offers veggie boxes for just £3.50 and aims to grow community connections!
Splo-Down Community Food Group is a group of neighbours from Splott, Adamsdown and Tremorfa who have come together to meet their own food needs collectively. They purchase and distribute good food affordably, and strengthen community connections as they go.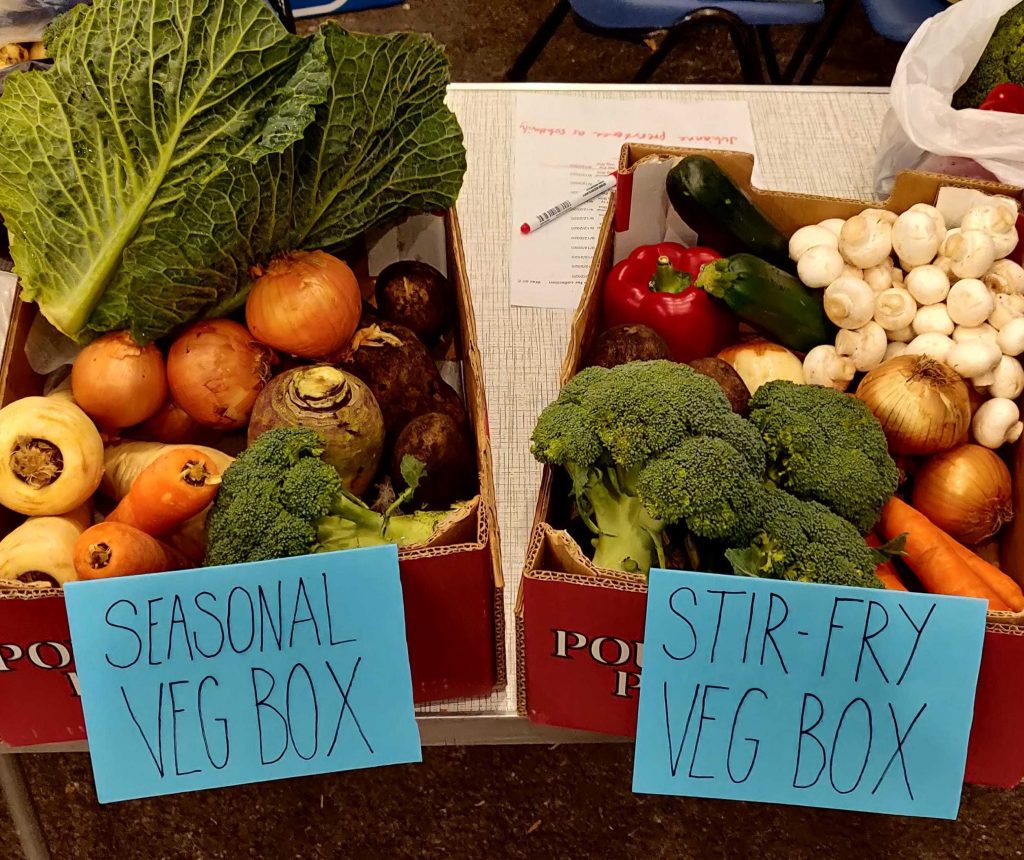 You can pre-order your stir-fry veggie box or seasonal veg box from Thursday to Sunday via the website, each costing £3.50. Based on the co-op's ethic of solidarity not charity, they also offer several free veg boxes for anyone struggling to afford food. If you feel comfortable, you can purchase a solidarity veg box for someone else that the organisers will distribute.
The weekly member-run market stall is open at the Oasis Centre courtyard (Splott Road, Cardiff, CF24 2BW) every Wednesday 5pm-7pm for collection of veggie boxes.
Find out how you can pre-order veg boxes on the website: https://splo-down.org/
Check out Inksplott's article here: https://www.inksplott.co.uk/plastic-free-and-low-cost-food-for-residents/
Food banks and food pantries
It breaks my heart that we need them, but it fills my heart with pride and joy that Splott and Tremorfa have three such amazing projects helping people who need a hand in these tough times. These beautiful people and the services they offer need a special shout out:
Splott Community Volunteers' Breakfast Club
Helping to bring our community together and ensure no one goes hungry.
Breakfast Club is open every Thursday 8.00am -10.00am at the Old Splott Library, Singleton Road. Every week there are lots of goodies on offer; a hot drink and a bag of food for only £2pp.
Follow them on Twitter: https://twitter.com/splottcommvols
Tremorfa pantry
A community pantry run by members of the community to share food and toiletries and share recipes and food parcels to the community.
Find them on Facebook: https://www.facebook.com/tremorfapantry
St Saviour's Food Bank
Every week, a food bank runs out of the beautiful church on Splott Road, providing necessities for those in need.
Splott Foodbank: 6:30 – 8:00pm
Find out more here: https://cardiff.foodbank.org.uk/locations/
I love this and hope for more sustainable, cultural and yummy food developments in Splott. Let me know if I've missed any and I will add them to the list!
If you are collecting from one of these services, please be mindful of social distancing procedures and remember to wear a face covering. Thank you!