Why bother with B&Q when there's a longstanding local decorating supplier right on the doorstep?  This week Inksplott took a trip down Carlisle Street to catch up with the manager of Splott's superb decorating supplies store, Cardiff Paint Supplies.
Inksplott: Hi there!  Can you please tell us who you are and what you do?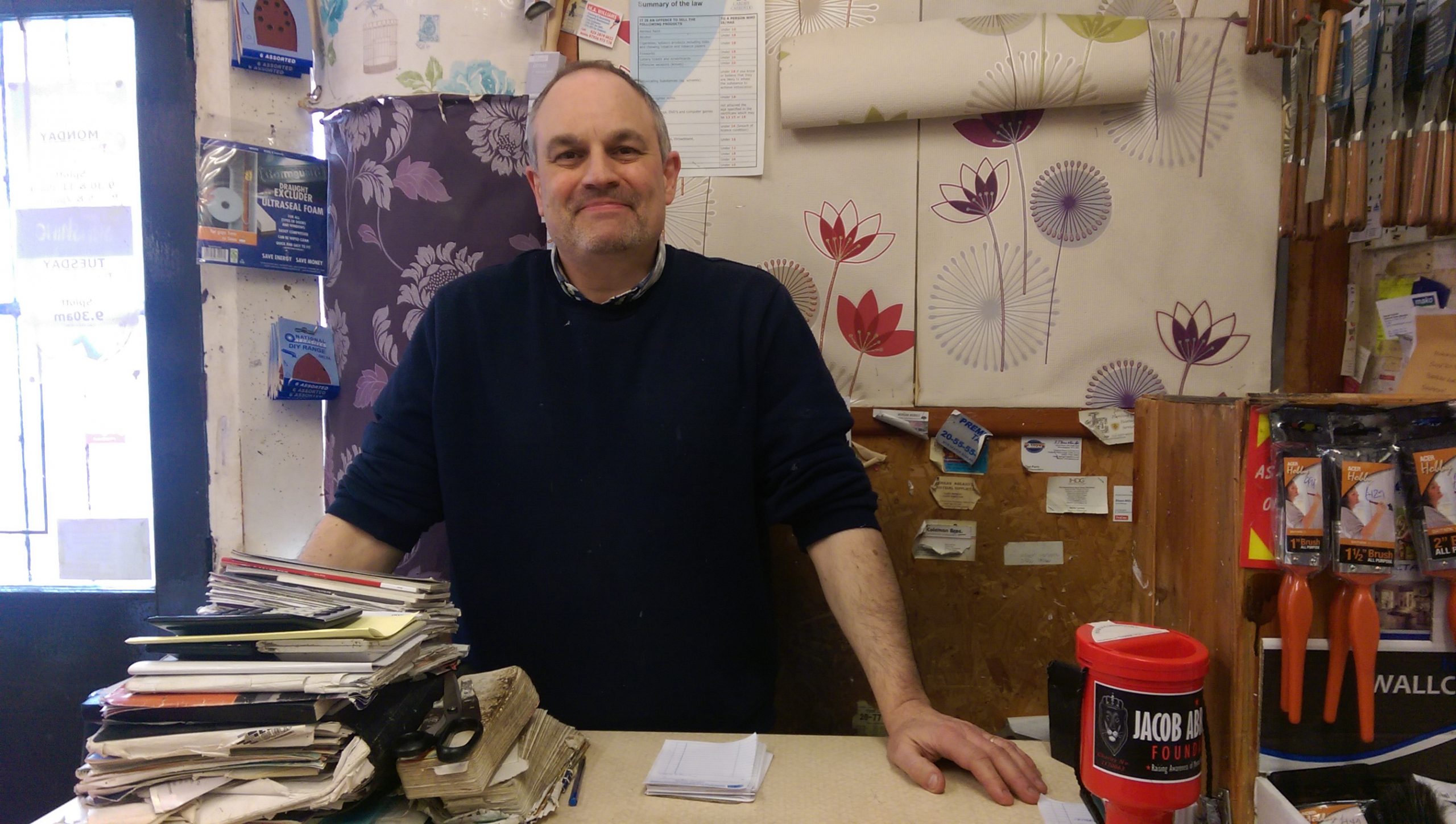 Cardiff Paint Supplies: My name is Nicholas Chandler and I'm the manager of Cardiff Paint Supplies.  We're a family run business and we've been established nearly sixty years.  I've been here since 1989!
Inksplott: Were you brought up as a kid in the shop?
Cardiff Paint Supplies: Well I occasionally popped in now and again but I had other interests at the time!
Inksplott: Has the shop always been here on this site?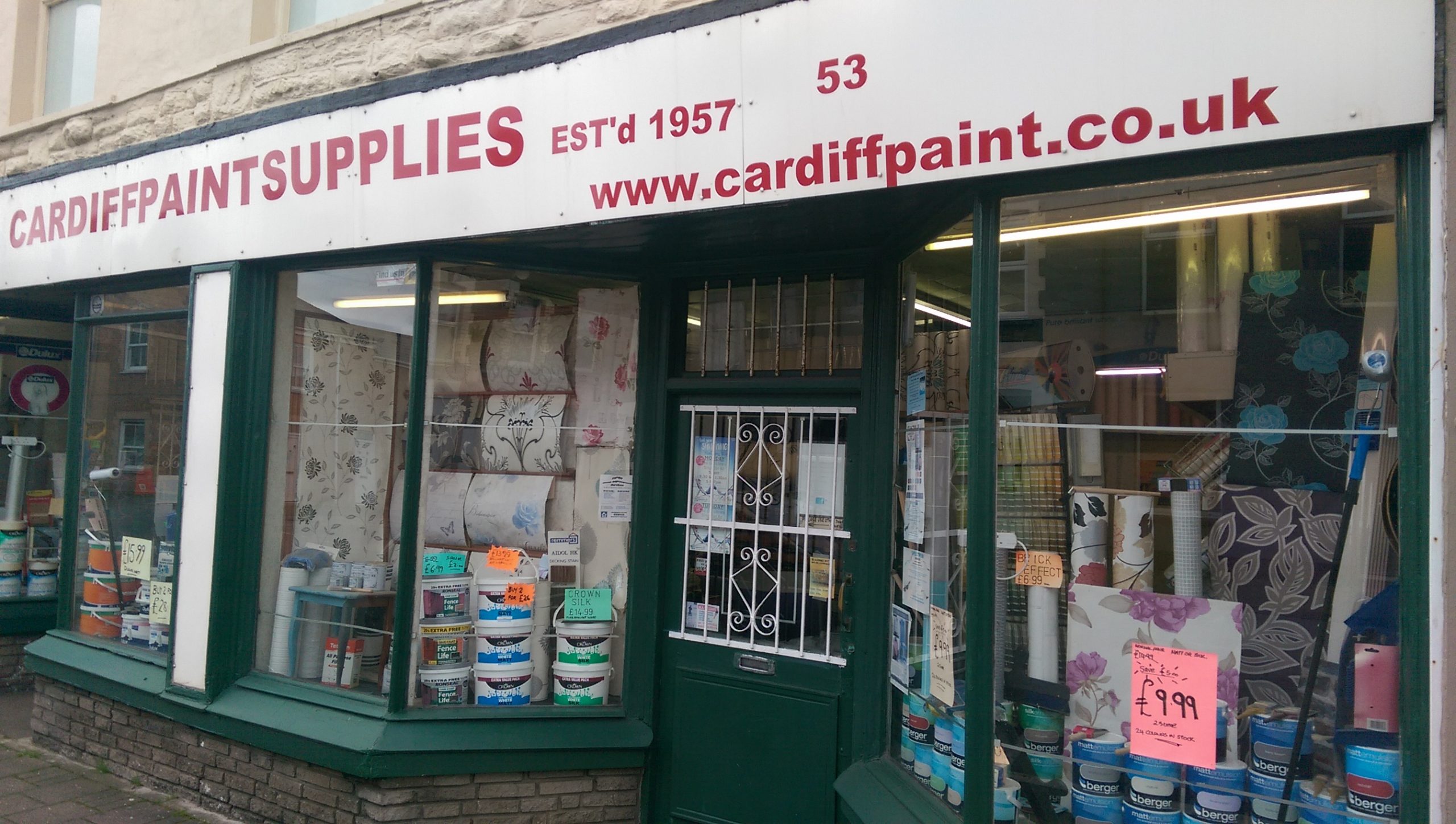 Cardiff Paint Supplies: Yes; we originally started off next door at number 51 (Carlisle Street), then a few years later extended into this one and we took the two units, so we're now at 51-53 Carlisle Street.
Inksplott: What types of things do you sell?
Cardiff Paint Supplies:  We're a wallpaper and paint retailer mainly with all the sundries that come with it; decorating tools, paint brushes, overalls, scrapers; that type of thing.  We also mix our own paint; we keep two mixing machines here in the store and do quite a few different colours for people.
Inksplott: Can people bring a colour swatch in and you'll match it?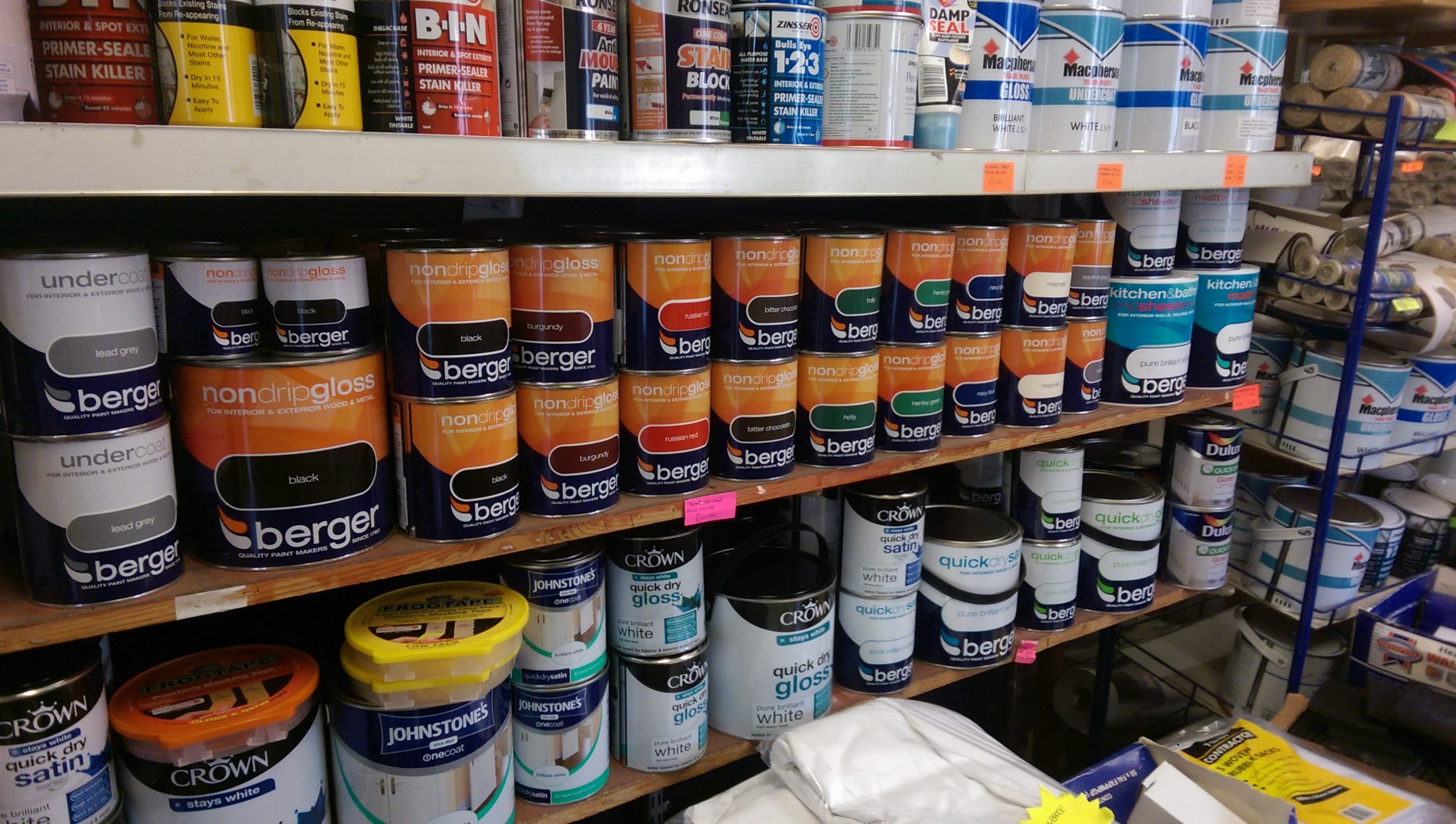 Cardiff Paint Supplies: We keep a lot of colour cards here that people can choose from and we do have the ability to match colours.
Inksplott: Would you say that you're cheaper or at least as competitive as the big DIY stores?
Cardiff Paint Supplies: Yes, definitely.  We're very competitive because we're a small business with very low overheads so we're able to pass a lot of those savings onto the customer.  We don't have the big overheads of the larger stores.
Inksplott: You don't offer a decorating service, just the tools, is that right?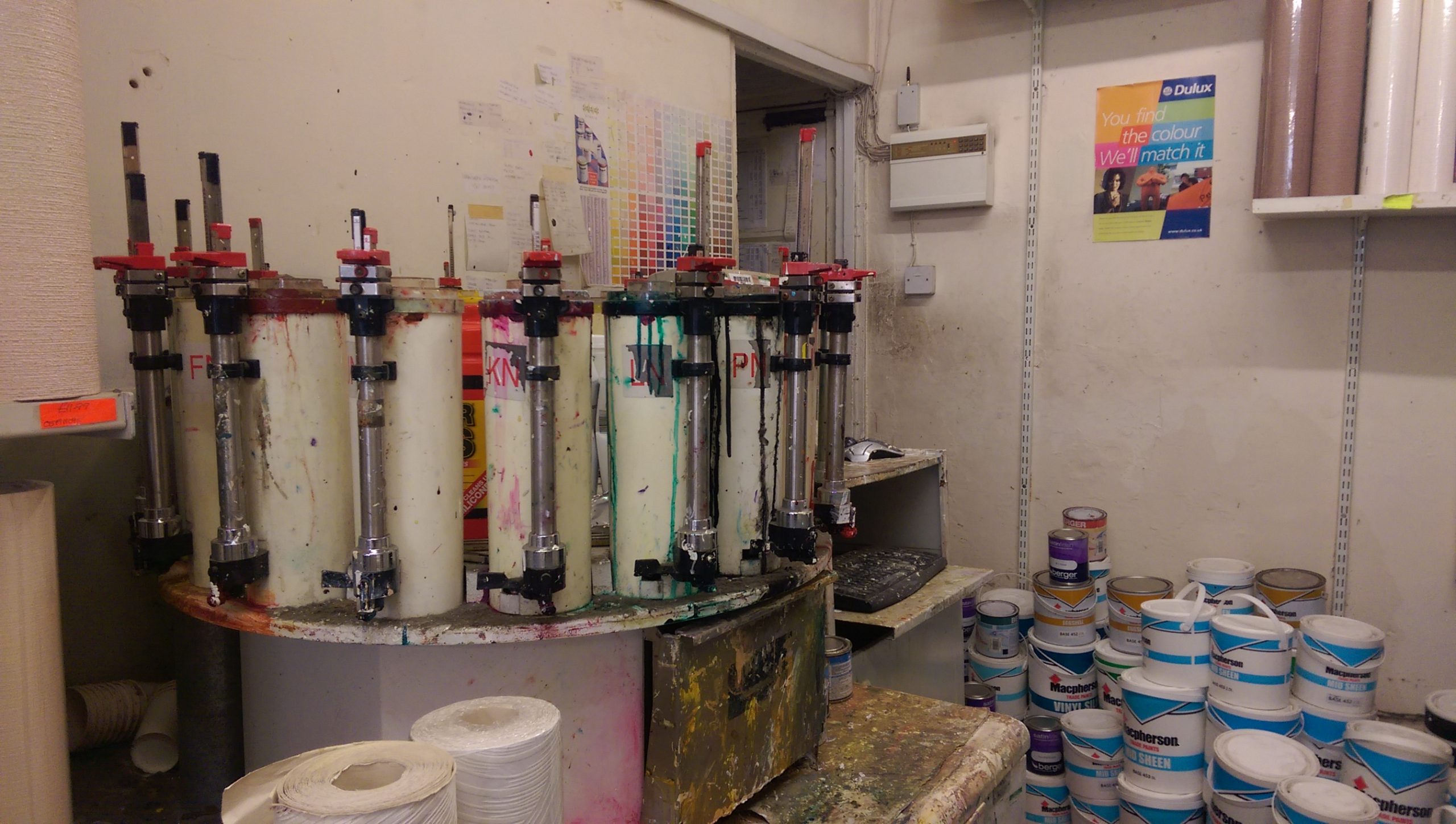 Cardiff Paint Supplies: We are only suppliers but we have many decorators who deal with us so we pass the numbers on!
Inksplott: What would you say is your speciality?
Cardiff Paint Supplies: I suppose being in the paint game for such a long time, we've built up quite a lot of knowledge on decorating with the paint and the paper and can offer help and advice to our customers.
Inksplott: Do you stock outdoor paint and supplies?  If someone wanted to Ronseal their fence for example, could they come here?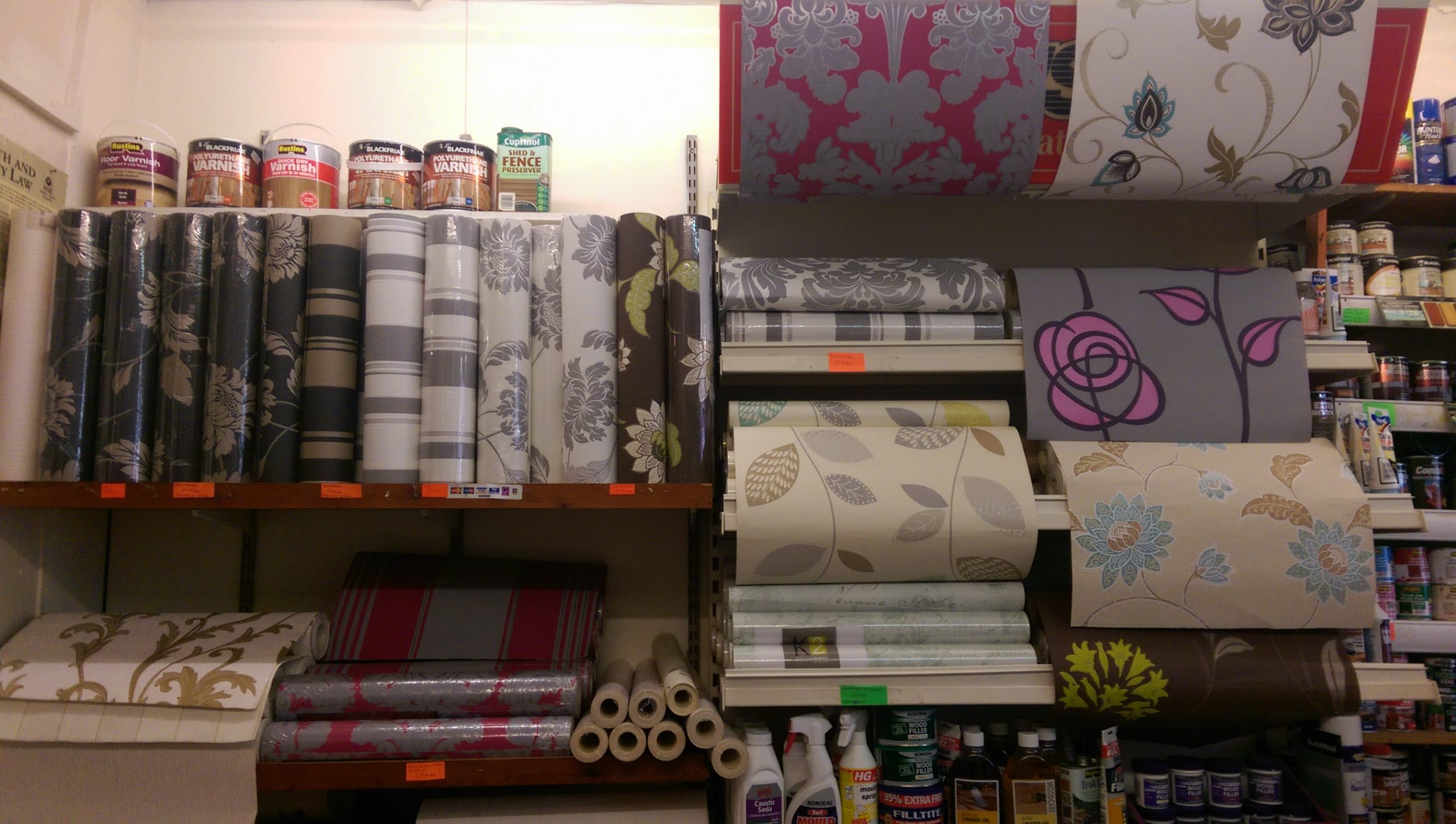 Cardiff Paint Supplies: (laughs) Yes, we keep all of that kind of thing here as well.
Inksplott: Back last year you supported the first Keep Splott Tidy fundraiser quiz by offering a £25 voucher as a raffle prize.  What made you do that?
Cardiff Paint Supplies: We're always trying to help local charities; there are a few around and if we can help out, we do what we can.  We have a Jacob Abraham Foundation collection tin on the counter too and are collecting for them at the moment.
Inksplott: Tell us a funny story about Splott.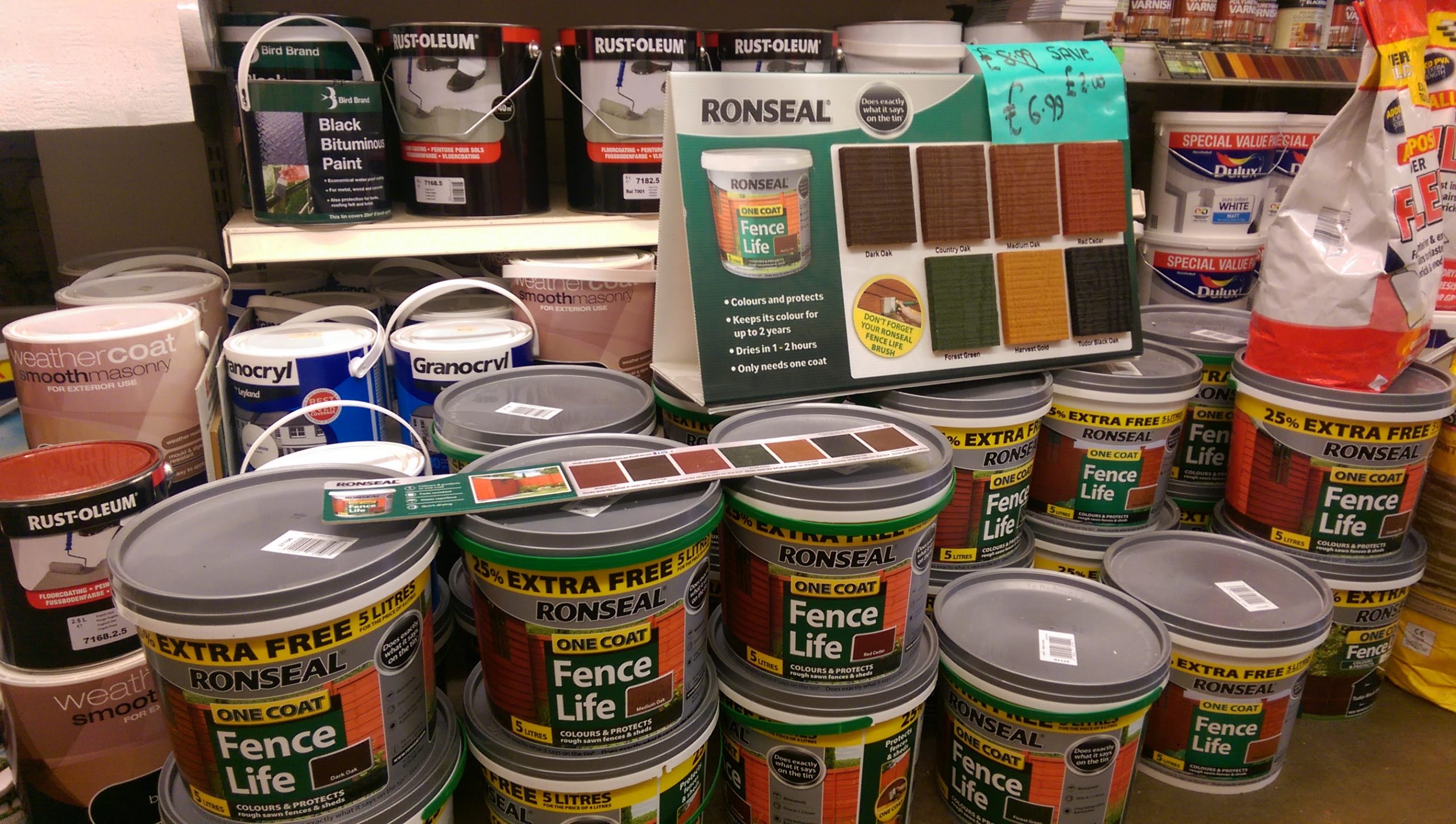 Cardiff Paint Supplies: Oh, um, just trying to think now!  Good question!  There were a lot of other shops around us back at one time and they've slowly disappeared as time has gone on.  They've changed into houses or flats, but there used to be several butcher shops here and there was a SHAWS the Drapers further down.  There were one or two chemists that I remember and a few fish and chip shops!
Inksplott: Anything funny happen here in the shop, like a tin of paint on the head, Laurel & Hardy style?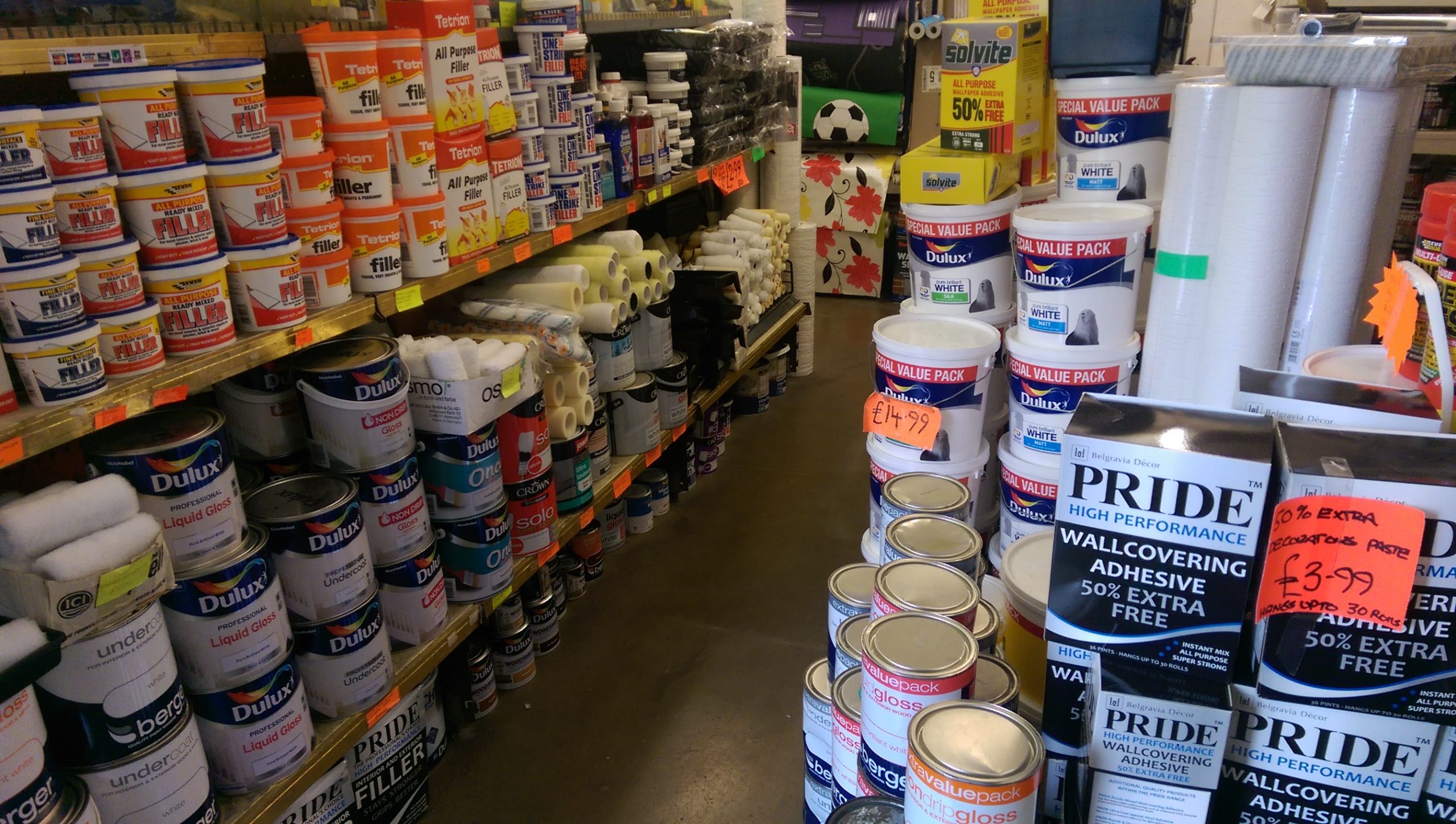 Cardiff Paint Supplies: Yeah, we did have an incident once mixing a tin of paint.  When the lid was pushed into the can, all the paint came out and mainly landed on me.  That's one thing I'll always remember, being head-to-toe in paint!  I had to go home and change.
Inksplott: Thank you for the interview Nicholas!
You can find Cardiff Paint Suppliers at 51-53 Carlisle Street, Splott or you can find them on Facebook or call them on 029 20 461490 or visit the website