Two local community-led projects, Railways Gardens and Tremorfa Community Pantry, have asked residents for help in creating their new logos (and you don't have to be Tony Heart to enter!).
Tremorfa Community Pantry Logo Competition – closing date 28th February
Tremorfa Community Pantry is a constituted group, run by members of the community to share food and toiletries. Each week, the pantry also provides pre-bagged cooking kits and recipes and runs knitting/crochet group The Pantry Hookers, bringing residents together to create items for donation.
Anyone can enter the competition and the lucky winner will receive a £30 Amazon Gift Voucher.
For more information on Tremorfa Community Pantry and some design inspiration, visit their Facebook Page or Twitter account.
Email your entries to tremorfapantry@outlook.com before the end of the month.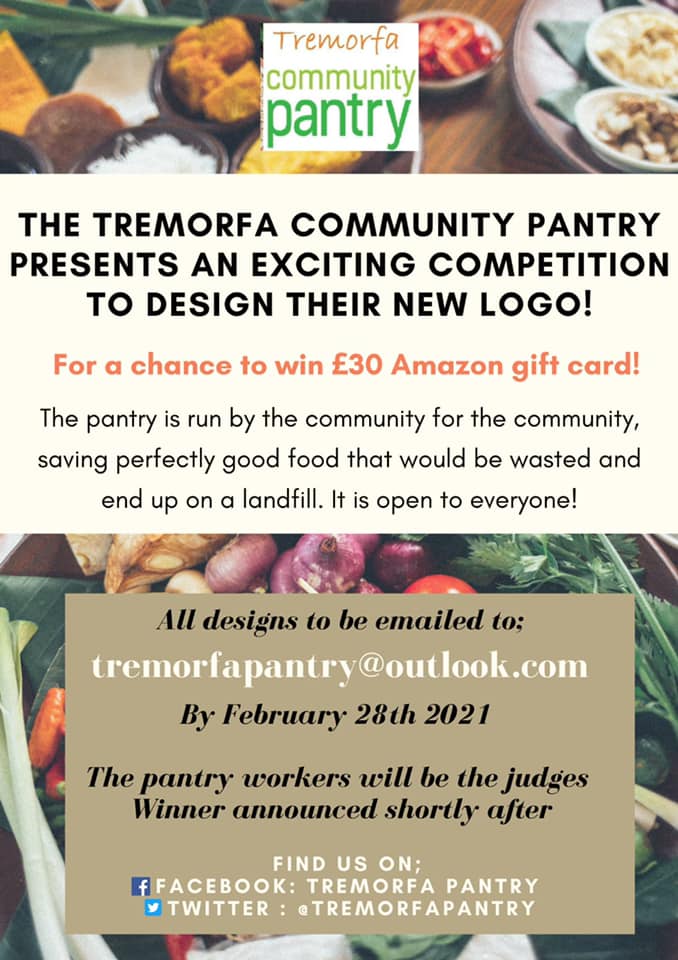 Railway Gardens Logo Competition – closing date 14th March
Railway Gardens is a project to transform a disused patch of land along the trainline in Splott into a green hub for the Splott, Adamsdown, Tremorfa community.
The team behind the project is asking for your help to create the project's logo – here's how to get involved:
Who can take part?
This is open to all ages and to anyone who considers themselves part of the Railway Gardens community. You don't need to have any particular level of drawing ability.
How to take part:
Draw or paint your logo idea, keeping in mind the following guidelines:
Your design should fit inside a circle without too many empty white spaces.
It should use a maximum of three colours.
Keep it simple – it'll need to shrink down really small without losing detail. Imagine your design needs to look good on a pin badge (or social media icon)!
Think about what you want your design to communicate:
Local heritage?
Community and working together?
Living sustainably and fighting climate change?
Making our area greener?
Something else?
How to enter:
Photograph or scan your design and email it to hannah@greensquirrel.co.uk. If there's anything you'd like to tell the team about what inspired your design then please include that in the email, and if you're under 18 please state your age.
What happens next?
The Railway Gardens advisory group, made up of 18 community members, will choose a design and the Green Squirrel team will use it to create the Railway Gardens branding. It's possible that elements of more than one design will be picked – they will let you know if yours is chosen and will share the finished design in April.
Find out more about Railway gardens and the logo competition here.