Cardiff joins 400+ global cities in City Nature Challenge 2021
This weekend, Cardiffians are invited to participate in the 2021 City Nature Challenge; an epic, global citizen science project to collect information about our local wildlife.
City Nature Challenge is a BioBlitz event between the 30th of April and the 3rd May, where people attempt to find, identify, and record living things within an area, in a set time. Discover the wildlife on your doorstep!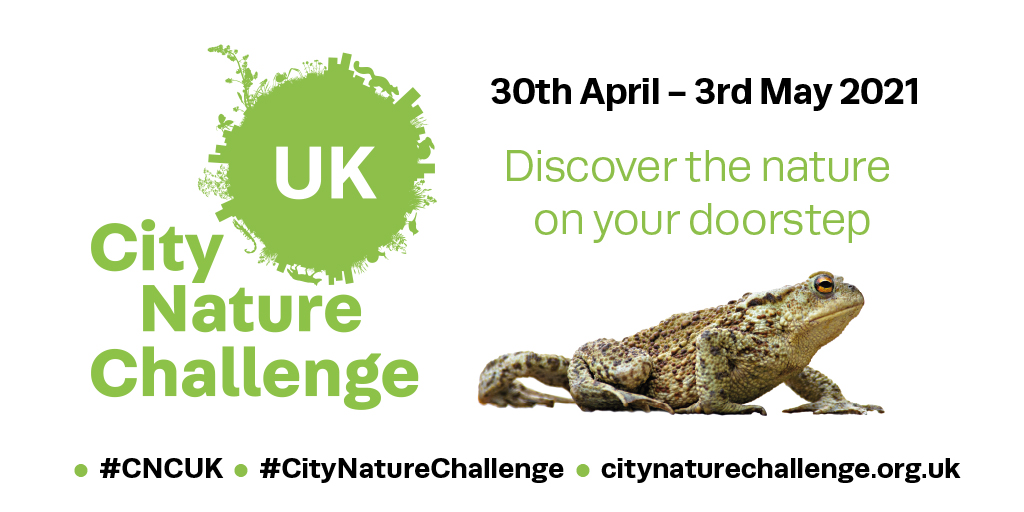 Fourteen UK cities, including Cardiff, are collaborating with 400+ cities across the world to find and record as much wildlife as possible to help track how nature is bouncing back this spring!
Families, individuals and community groups are being encouraged to look for nature in their gardens, parks, public spaces or homes and help organisers record as much wildlife as they can (within local Covid-19 government regulations). The information collected will create a valuable snapshot of Cardiff's biodiversity.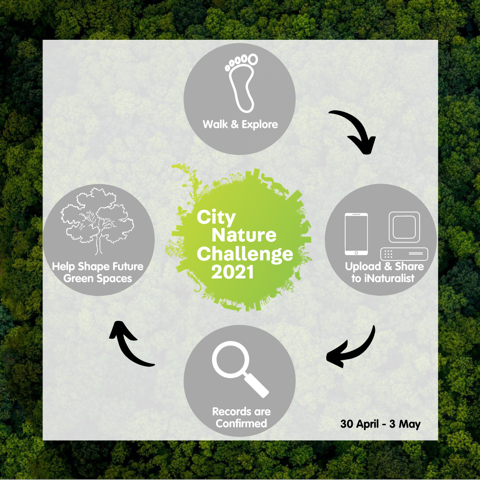 Dr Victoria Burton, Programme Manager at the Natural History Museum says,
"Over the last year we've had the chance to explore our local areas and appreciate the nature on our doorsteps like never before and City Nature Challenge is a great way to really embrace this. The whole family can take part and you certainly don't need to be an expert, you just need to share what you see over the four days that the challenge is taking place. This can be from your local park, favourite green space, in your garden or on your balcony.

"It's an opportunity to contribute to a really important global study, as well as helping to support the work of the Museum. The more we know the more we can to do support the natural world and make sure it thrives and survives alongside urban development."
How to take part in City Nature Challenge
Download
All you need to get started is a smartphone with the FREE iNaturalist app downloaded, or a camera to take photos of what you see and upload to the website later. You can download a guide (PDF 221KB) to using the app.
See it
Find nature: between 30 April and 3 May 2021, within Government guidelines, explore nature in and around your home, anywhere in the UK.
Snap it
Take a picture: of wild plants, animals, or fungi that you find. If they are not wild, for example domestic animals or planted flowers, be sure to mark them as captive/ cultivated.
Share it
Share your observations: record what you find by uploading a picture (with location) onto the iNaturalist app or www.inaturalist.org.
Tallying the results
Between 4-9 May 2021 everyone's observations are identified and counted. You can see how many wildlife observations have been recorded on the Cardiff & Newport City Nature Challenge project page here: https://www.inaturalist.org/projects/city-nature-challenge-2021-cardiff-newport
You can help to identify other people's wildlife observations and learn more as others identify your wildlife observations.
The worldwide competition results will be revealed at www.citynaturechallenge.org on Monday 10 May 2021.
Ideas for activities
Need more inspiration on finding and recording nature in Cardiff? Here are some ideas:
To find out more about getting involved: http://www.citynaturechallenge.org.uk