Introducing JP Barber Company.
How lovely that new business, JP Barber Company, has come to town and set up shop in what used to be Theo's barbers on Walker Road.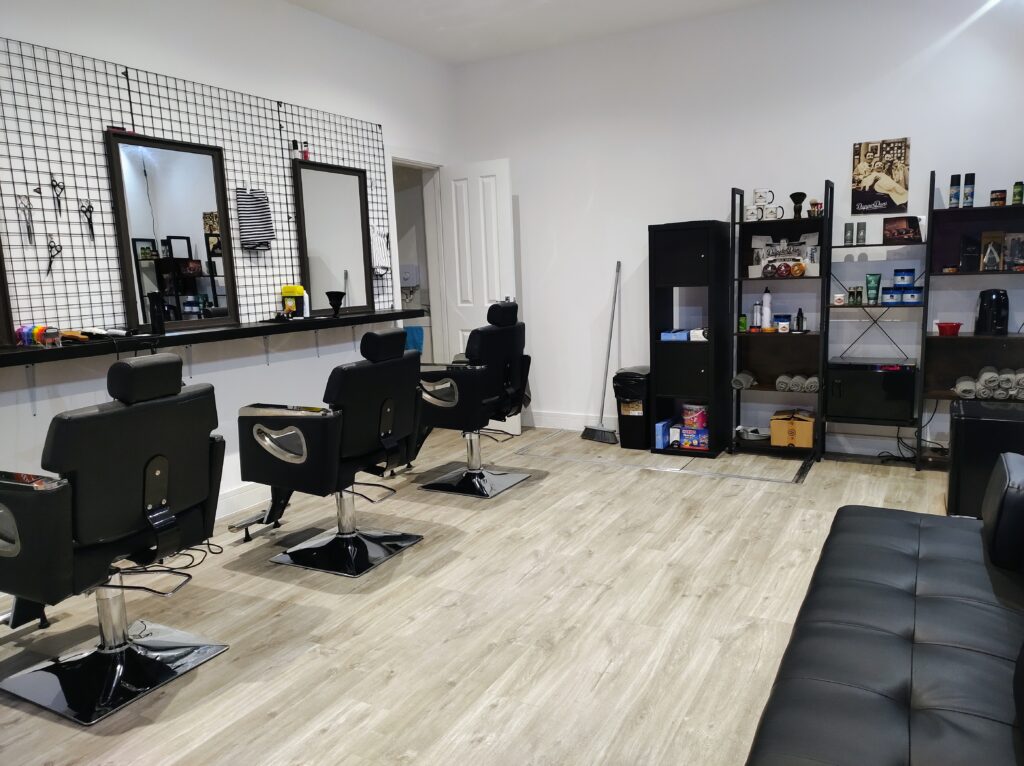 Cardiff resident Jay was looking online for a rental space to set up his own barber shop and found a corner plot in Splott. He popped to Walker Road one evening to check it out and noticed that it was a busy little place with plenty of footfall and passing cars. Let's go for it, he thought, and set the wheels in motion.
Fast-forward a few months and JP Barber Company is the newest addition to the Splott shop scene.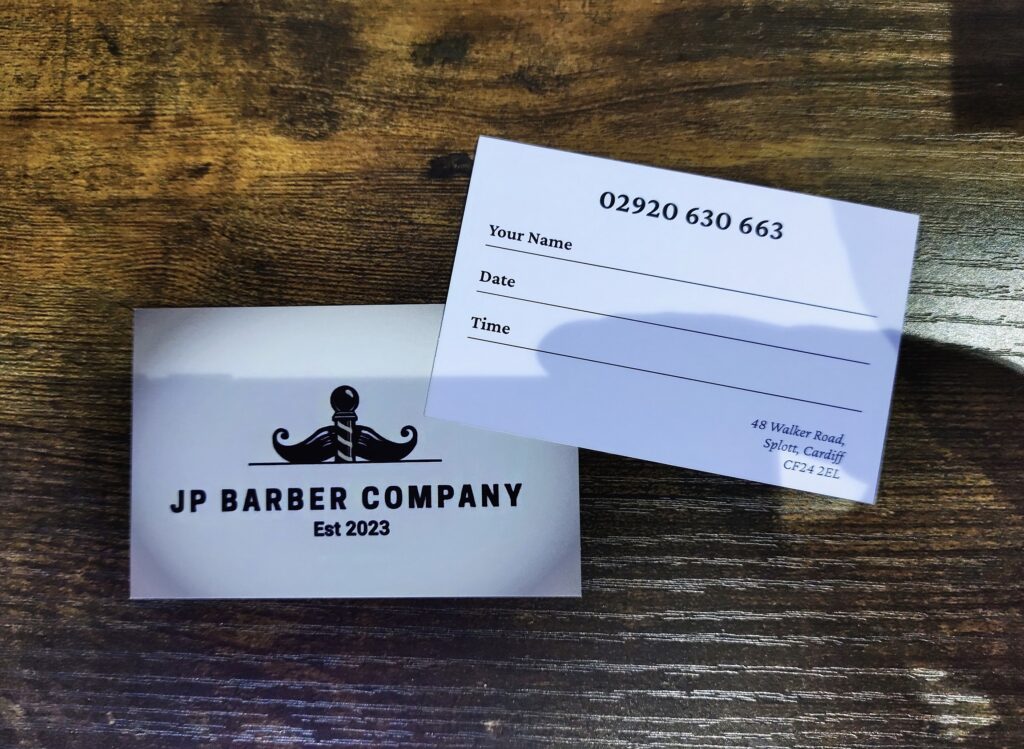 I popped in tonight to ask Jay how things had been and he couldn't be happier with his decision.
"Things have been really good. We've been busier than expected as a newly opened business and everyone has been so positive, friendly and welcoming."
Jay went on to say:
"I'm not from Splott and didn't know much about the area, only what I'd read online, how the media portrays it, which is pretty negative. Splott gets a bad rap and I've no idea why; it's amazing and the people are so kind and friendly."
Jay, who sharpened his scissors for ten years working in another salon, shared a recent experience which made him smile.
The spot at the corner of Walker and Singleton Road is used to the snip snip of scissors as it used to be Theo's Barbers way back when and none other than Theo himself popped himself in the chair and into Jay's capable hands a few weeks ago!
"Theo was walking by one day when we were doing up the shop and popped his head in, so I invited him in for a look around. He was really positive and encouraging. When we were open, he came back for a hair cut and we had a lovely chat. He's a lovely guy."
Jay has done a great job turning the empty space into a bustling barber's business and has plans to improve it in coming months.
Prices range from £5 to £16 for treatments (and £30 for the JP Special, which I should have asked about but didn't! You'll have to pop in and find out what it is!).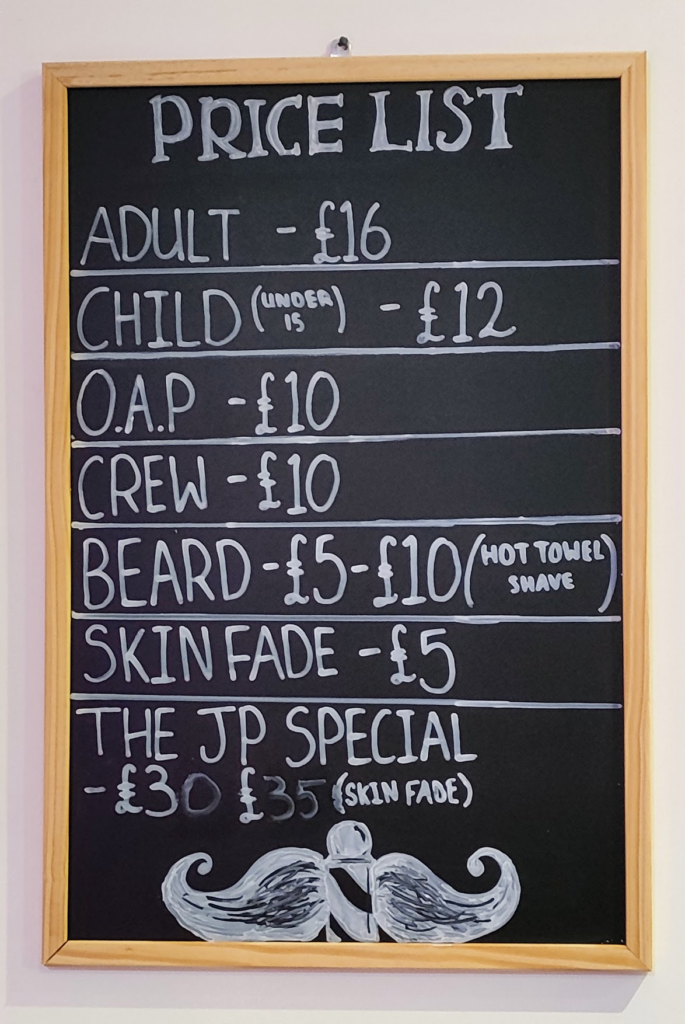 JP Barber Company is open 9.30am – 6pm Monday to Friday and 8.30am – 2pm on a Saturday.
You can find him on Facebook and Instagram and at 48 Walker Road, Splott, CF24 2EL. Call 029 20 630 663 to make an appointment (or stroll in to check availability).