On May the 4th, the people of Splott will go to the polls to select their Councillors for the next four years.  In the build-up to the elections, Inksplott will be running a series of interviews with candidates. Next up is Ed Stubbs, a current local Councillor and Labour candidate.
Inksplott: Hello!  Thank you for being interviewed for Inksplott.  Please tell us who you are and which party you represent.
Ed: My name is Ed Stubbs and I represent the Labour Party.
Inksplott: Why did you become a member of that party and for how long have you been a member?
Ed: I've been a member for 20 years.  I joined because I liked being involved in community and politics.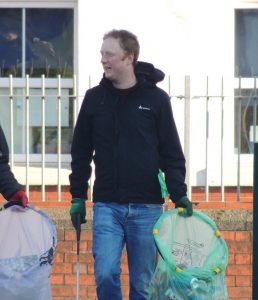 Why did you move here?
Ed: I moved to Tremorfa when I first moved to Cardiff 10 years ago, I then moved away for a while.  I now live on Habershon Street.  I can't remember why I initially chose Tremorfa, sometimes you do the best things by luck.
Inksplott: Please list your top three 'successes in Splott'.
Ed: I'm most proud of these three things:
I am pretty proud that we are building a new Welsh language school; I had parents come to me whose children couldn't get a place in Glan Morfa, so building a new, bigger school is important. I believe it is the first school to be built in Splott Ward since the 1960s.
Being a councillor sometimes means you have to learn pretty quickly. I learned that when it comes to roads we need resurfacing rather than potholes filled.  There is never an end to the work that needs doing but I am pretty pleased we have started to resurface large sections of road starting with Splott Road.  Early on the process involved me meeting with officers on busy roads and doing a lot of pointing.  If you wondered what I was doing, you now know!
I fought for months with a determined parent to change council education policy. It made a huge difference to the life of the individual.  It was a huge learning curve on education policy and involved me lobbying the council and Welsh Government.  When the parent, who was frankly brilliant, got their way, I felt genuine pride.
Inksplott: Please list the three things that you wish you could have done but they didn't quite happen and why.
Ed: I can name you one big one that I am still gutted about: Saving Splott University.
The battle to save Splott University highlighted the impossibility of defending buildings that aren't listed under current planning laws.  It all started well; great turnout at the public meeting we organised, and even then we realised that the application to CADW was key.  I take my hat off to my Labour colleague Huw Thomas who wrote the application; he became an expert on the history of the building.  We then took the fight to planning and the developer, with me knocking on their door with petition and journalists in tow and speaking on more than one occasion at the planning committee.  However we didn't win and what it taught me was that we need to be aware now about old buildings and what developer's intentions are. 10 years after they were last used is too late.
Inksplott: Please list your top five commitments to Splott if you are to be elected.  What are you going to do for us?
Ed: I want to continue to improve our school buildings and this has to include a new building for Willows High.
I held an event to push the Welsh Government to let us introduce fixed penalty notices for fly tipping.  This means a lower burden of proof, quicker fines and that we can keep control of them in the community. This has to happen.
We need more busses especially in the evenings and we need to be able to get to places like Cardiff Bay without having to sit in traffic in town.  Cardiff bus is owned but not run by the council, a quirk of 1980s legislation.  They will hear my voice on this.
20 mph zones reduce speed and traffic injuries.  They need to happen.
I will continue to be available to the people of this ward.  I hold 3 surgeries a month and my Labour colleague also holds surgeries. This will continue.

Inksplott: Please tell us why people should vote for you.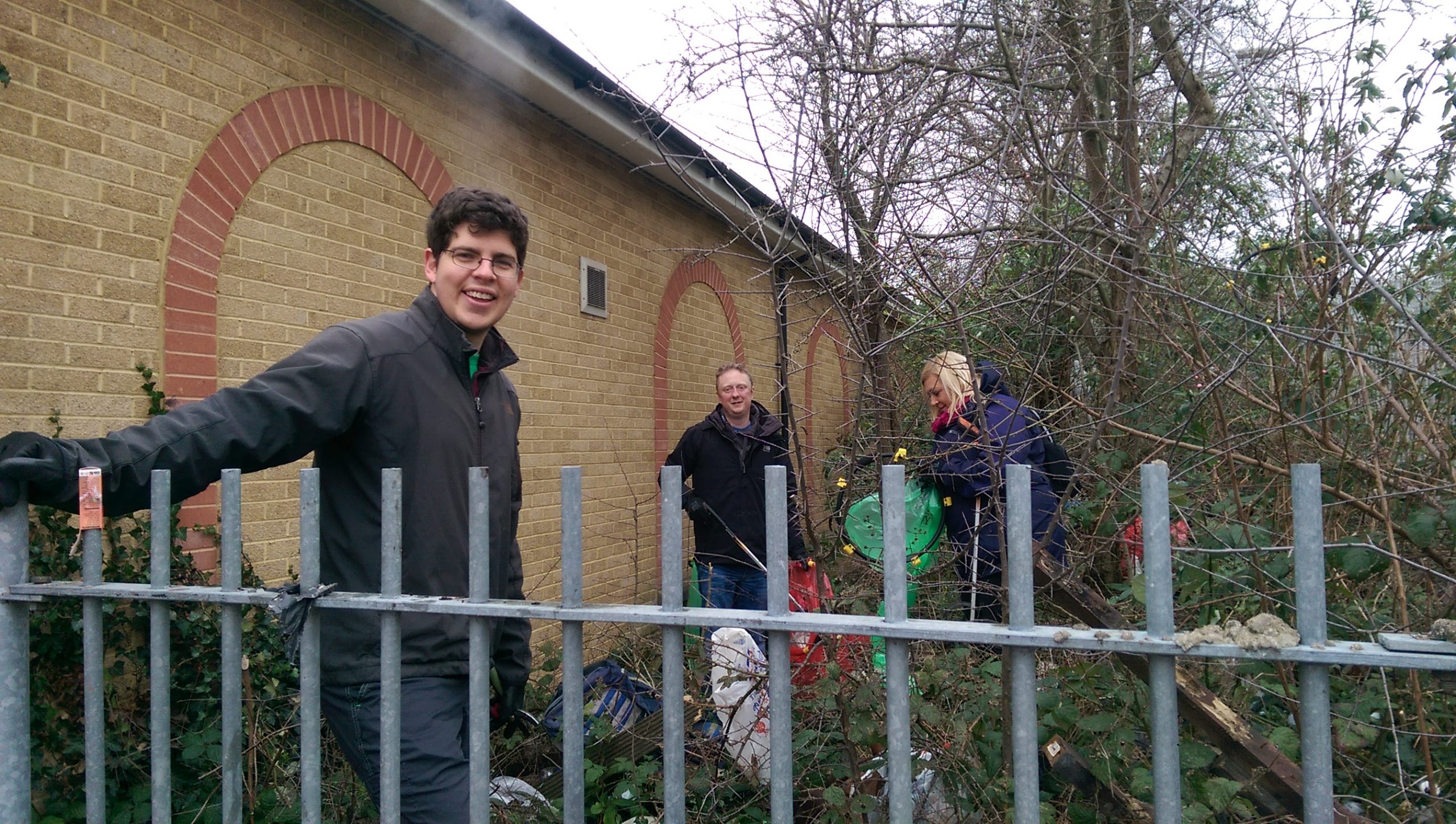 Ed: I care about this area.  I have done since I moved here.  I've been out on every monthly Keep Splott Tidy litter pick since it launched in August.  I listen to what people say and I try my best to solve problems for people and champion common causes.  If you want a genuine person who genuinely cares for this area, look no further.
Inksplott: How can the people of Splott get in touch with you and tell you what they would like?
Ed: You can call 07944188112 or email ed.stubbs@cardiff.gov.uk or pop round 107 Habershon Street (preferably after 10 on weekends!).

Inksplott: Please tell us a funny story about Splott.
Ed: We are a resourceful bunch in Splott, Tremorfa and Pengam Green!  A couple of weeks ago I invited council officers to tour Tremorfa Park with me and members of the St Albans Rugby Club committee. The purpose was to point out gaps in the fence, where dirt bikers were gaining access to the field.
We came across one particular part of the fence that someone had looked to disguise as fenced off but they had fitted hinges!  This meant they could bring things onto the park through a gate they had built themselves!  Think what these individuals could achieve if they put their minds to doing good!

Inksplott: This is your free space to tell us anything you like.  Off you go!
Ed: About two years ago my mother was diagnosed with dementia and she has declined very quickly at about the same time my dad became unwell and was eventually diagnosed with a rare form of dementia, Frontal Lobe Dementia.  They are both now reliant on social care.  While candidates promise to spend money to get your vote remember the services many of us don't see still need funding.
Thank you Ed.  Good luck in the election.
For more information about local councillor elections, click here http://inksplott.co.uk/councillor-elections-may-2017-whats-it-all-about/