Three properties on the corner of Walker Road and Neath Street in Splott are for sale for a guide price of £265,000.
I think that the properties include what was once known as Neath St Dance Hall (please correct me if I'm wrong).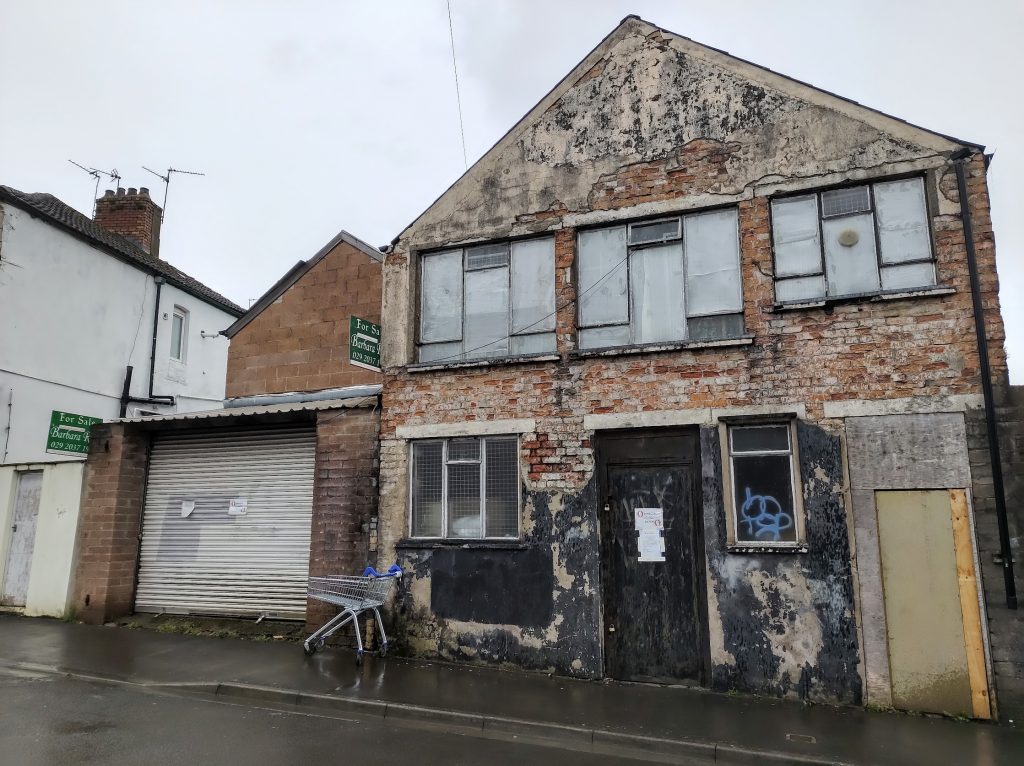 The estate agent Barbara Rees is selling the properties and refers to the lot as the following:
MAIN FEATURES:
TWO STOREY CORNER PROPERTY
TWO PARTLY CONVERTED FLATS
(ALTERNATIVE USE AS A SINGLE HOUSE)
WITH TWO COACH HOUSES THAT ARE SUITABLE FOR RE-DEVELOPMENT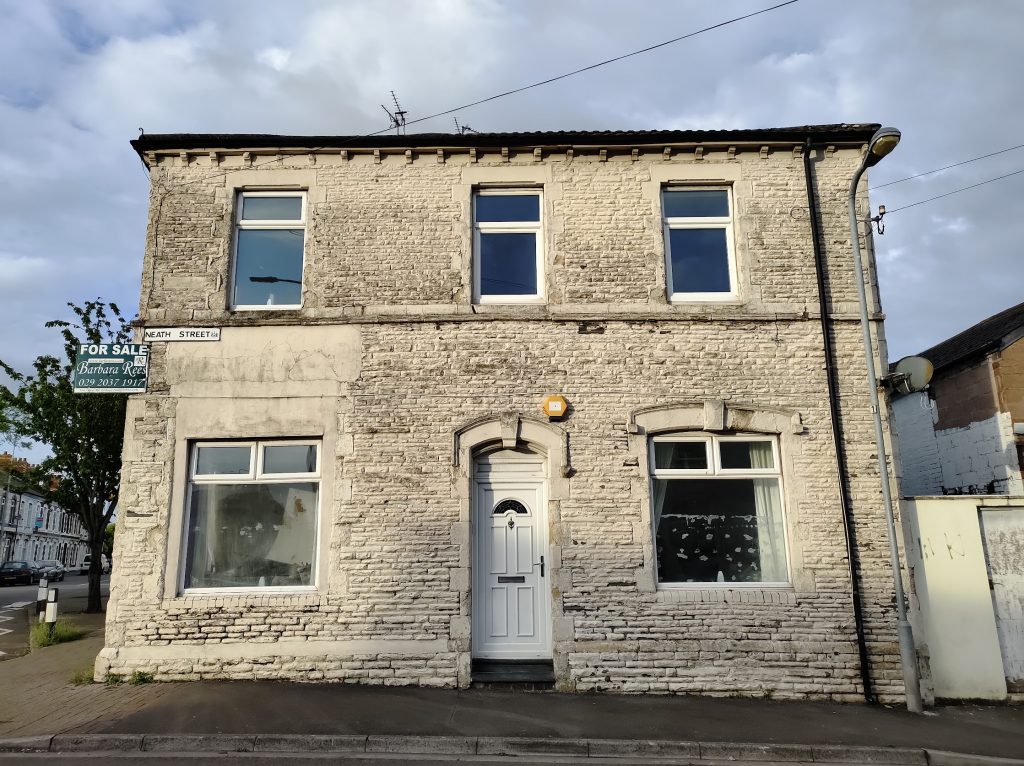 You can see images of the old dance hall here (scroll down).
I wholeheartedly hope that this whole lot isn't converted into flats and that someone realises the social value of the old dance hall.
If I won the lottery tomorrow, I would buy it and convert it into an artists' studio with a craft market and bar at weekends!
If wishes were kisses….