Growing Street Talk is a National Lottery funded project to encourage people to plant and grow in their front gardens or on their windowsills.
The Growing Street Talk Project is in its final year of an amazing three year journey where the aim has been to bring people together to green their houses, front gardens and streets.
Working with four streets, two in Splott and two in Grangetown, providing them with window & wall box kits, paint and plants, the project encourages neighbours to work together to increase planting in the front gardens of two inner-city wards.
Founders of Growing Street Talk, Liz and Michelle, said:
"We have been thrilled with the response from our four streets with a total of 63 households taking part. We've set up 4 street WhatsApp groups so that people can connect, exchange tips, swap plants and help each other generally. Our project is all about increasing neighbourliness and making the houses and streets much greener and so far we're very happy with the results."
Over the last few months, the two have been working with the Community Rehabilitation Company who have produced a range of recycled wooden DiY window and wall box kits which the've given out to the households who signed up to get involved.
They held a practical zoom workshop showing people how to put their kits together, which resulted in some more DIY capable residents lending a hand to their less drill savvy neighbours.
"We've been really impressed with the speed which people have put them together and painted them ready for planting up."
As three of the streets are terraced and without front gardens, Growing Street Talk offered people the option of having them fixed to their houses for security purposes. Many have taken up the offer and they've been installed by the wonderful Jon Fews of Fewswire.
Following the installations, the team has been running street planting sessions, providing compost and plants and helping residents plant them up.  The results have been spectacular!
Liz and Michelle said:
"The lovely window boxes have clearly inspired other people who've approached us to get involved with their street makeovers. Although we can't provide any more boxes, we're going to help people  as best we can and connect them with their neighbours whom we're sure will welcome and support them."
Aberystwyth Street resident, Lynne Thomas (that would be me!) said:
"The most amazing thing about this project has been how people have helped each other. In my street, in the WhatsApp group, we've been helping each other make up the boxes and been sharing herbs and plants to go in them. There is a real sense of neighbourhood and lots of us have met for the first time because of this project. It's magic when you think if it; a window box has brought a hyperlocal community together!"
Burnaby Street resident, Louise Clarke said on Facebook:
"We are very excited to be involved in a street project with Growing Street-Talk to #greenourstreet with more than half our neighbours signed up our street it's going to look amazing! We've all built our planters, painted them and by the end of the week we'll have flowers for the whole street. 4 streets across the city have taken part and looking forward to seeing them all!"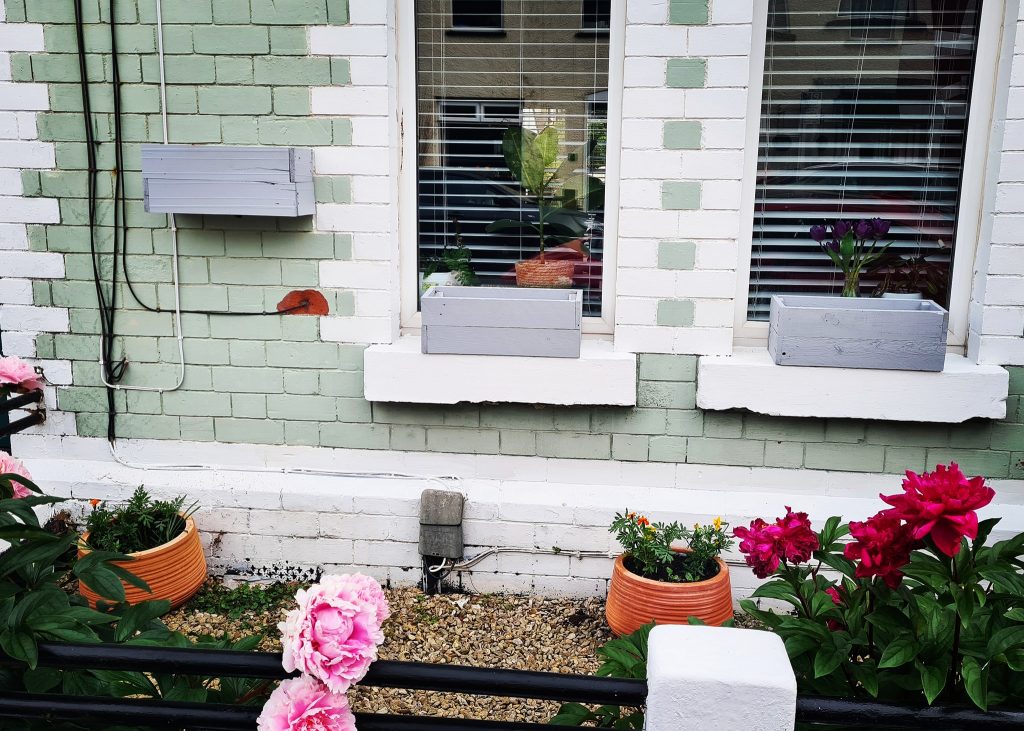 Liz and Michelle, you should be really proud of your achievement. Outstanding, ladies, outstanding!
To find out more about Growing Street Talk, click here