Saturday 18th June saw the official launch of Railway Gardens, the much-awaited green community hub, and it did not disappoint!
Dubbed 'The Big Welcome', the launch was a celebration of six years of community collaboration to create a vision for a shared space and bring it to life. While there's still plenty to do – finish the hub and create the allotment space for example – the event marked the completion of construction and the point where community members can begin using the site.
The project is the brainchild of Becca and Hannah, co-directors of Green Squirrel, a Community Interest Company (CIC) founded in Splott described as a helping hand for anyone eager to explore and respond to the climate and ecological emergency. Railway Gardens has been years in the making, following numerous community consultations and funding applications.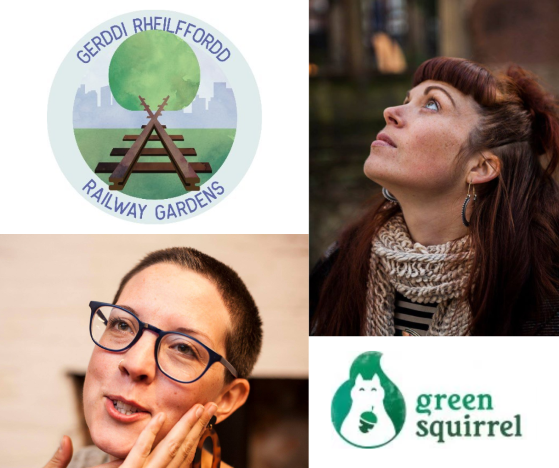 Fortunately, support came from the National Lottery Community Fund, Welsh Government, Co-op Foundation and many more funders, enabling the dream to become a reality. Support also came in the form of in-kind donations of time and expertise from professionals and volunteers. This truly has been a community-led and community focussed project.
Located at the back of Railway Street at the top of Adeline Street in Splott, Railway Gardens is a space to grow veg, run your business, borrow tools, join a class or group, build a den… and loads more! The site is a mixture of raised beds, wildflower meadows, individual units for small businesses and a community hub (and of course, toilets!).

The site used to be a playground, but was closed years ago and deteriorated fast. In more recent years, Network Rail used the site as their base during the electrification of the railway line through Cardiff and the replacement of Beresford Road and Splott Road bridges. You can read more about that project here.
Today's launch was full of laughter, joy and positivity, with music, performances, activities and local businesses selling great food and drink.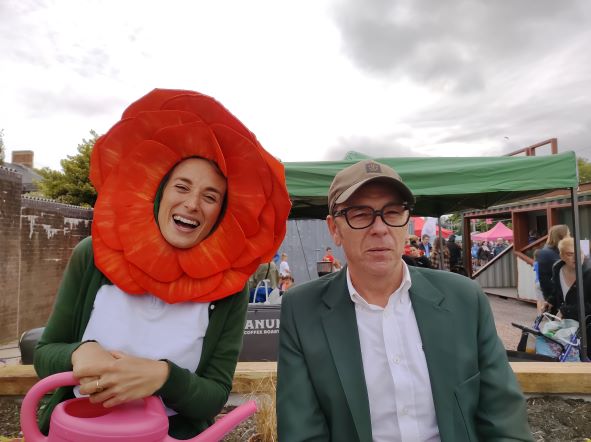 Splott's premier brass band, Wonderbrass, got everyone in the mood with some thumping New Orleans street tunes, Caribbean ska beats and African township music, as well as a few pop classics.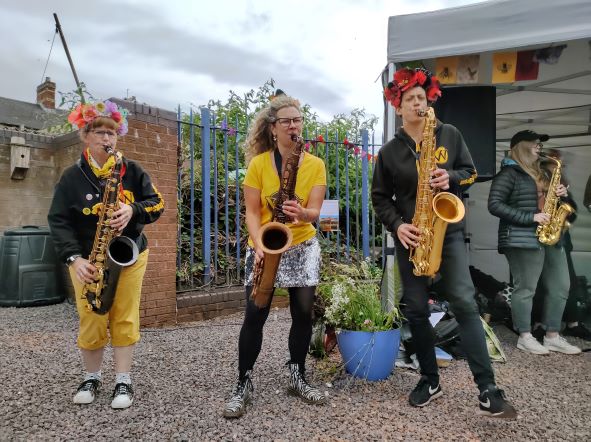 Residents and visitors enjoyed food and drink from the Oasis food truck, Mabin Eatery and more, while there was circus skills from No Fit State Circus and free badges and stickers on offer from Willows High School Social Enterprise Club, Willows SEC.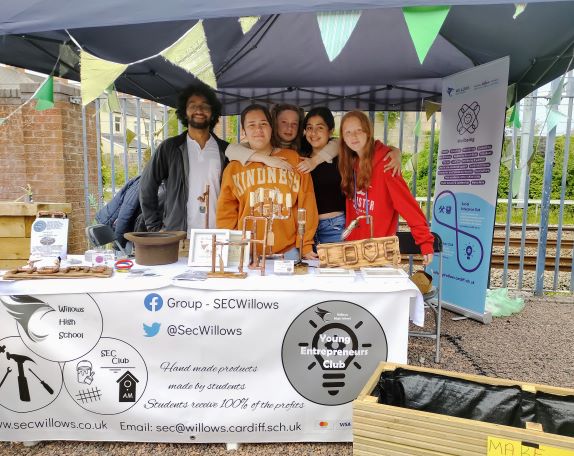 You can read more about the amazing ventures of Willows SEC students in this article.
While not quite finished, and with the opening hours and list of businesses and activities that will be on site yet to be announced, The Big Welcome was a wonderful first glimpse of the transformation of a derelict piece of land into something to be loved and used by the community, and the atmosphere today reflected the appetite that residents have for this triumphant idea turned reality and all the potential it brings.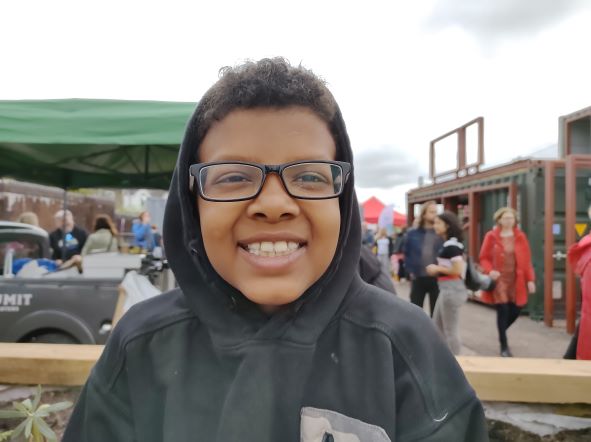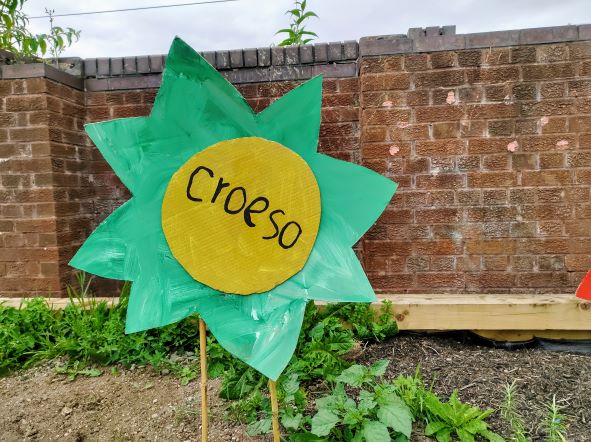 To find out more about Railway Gardens, click here.