Work to refurbish three Cardiff play areas is scheduled to start by the end of the month, including the Hinton St Play Park in Splott (which is apparently called Moorland Library Gardens – who knew?).
According to Splott Councillor, Ed Stubbs, work will begin next week.
The play area at Moorland Library Gardens is scheduled to have new safety surfacing, landscaping works and improvements to the play equipment, (though more exact details of this would be welcome and Inksplott will try and find out more).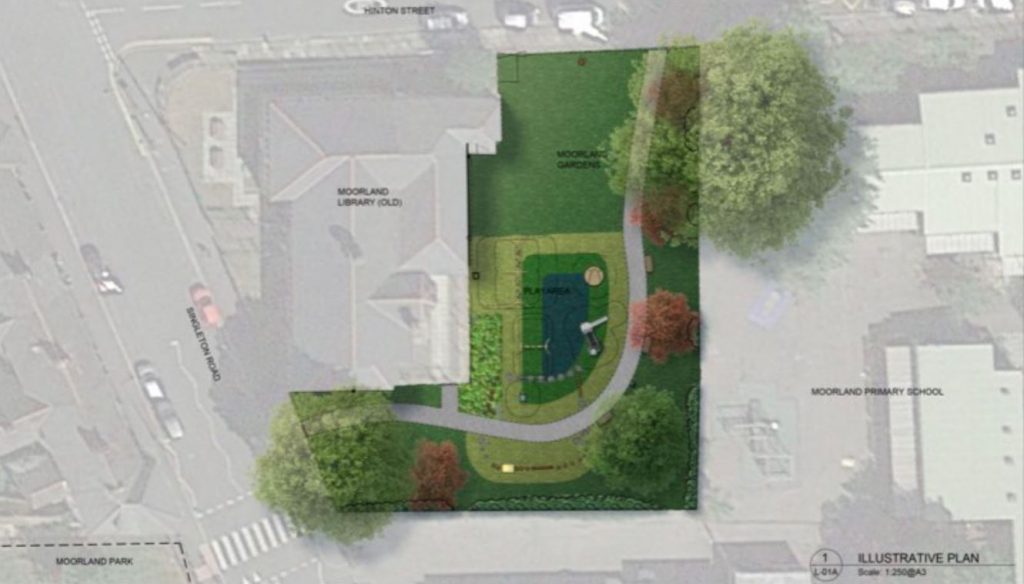 Cabinet Member for Culture and Leisure, Cllr Peter Bradbury said:
"Once completed, the fully upgraded play areas at Grange Gardens and Caedelyn Park will be fantastic new facilities for local families to visit, and children from Splott will also be able to enjoy improved play facilities.

"Inclusive, shared experiences are really valuable for children and I hope these refurbishments will encourage more children to enjoy the benefits of playing together outdoors."
A procurement exercise for refurbishments to be carried out began late last summer, however, during the temporary closure of all play areas under Welsh Government legislation, the sites deteriorated further and were unable to be re-opened after failing safety inspections.
Work on all three play areas is currently expected to be completed by May.