Growing Street Talk's Community Plant Swap is launching this Saturday 16 May in Splott, Tremorfa and Pengam Green
If you've got spare plants to give away or swap or if you're new to gardening and you'd like some plants here's a message from founders, Liz and Michelle, on how you can get involved…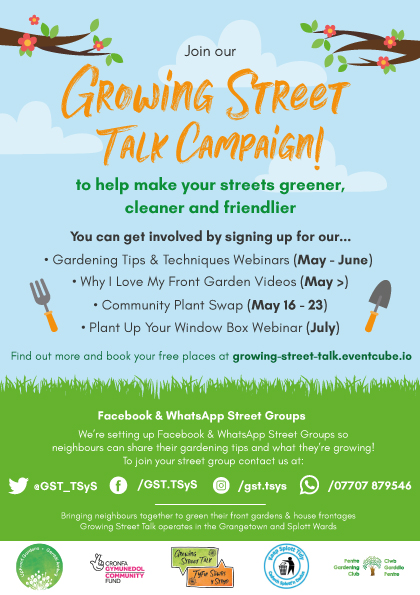 1. Facebook & Twitter & Instagram – post information about your plants along with your name and street so that people can private message you and arrange to collect the plants from your front gate or front door. (Please don't put your street number on social media). Use the hashtag #GSTPlantSwap to help spread the message.
2. WhatsApp & Facebook Street groups – if you haven't already joined your street WhatsApp & Facebook group – contact us and we'll put you in touch with your street group. You can then arrange swaps and shares with your neighbours.
3. Street-based give-away & swaps – leave your plants outside your front gate or front door in a box and display our GST swap sign to let people know they can help themselves or swap a plant. If you would like a GST swap sign, get in touch and we'll drop one off to your house. If you have a printer please feel free to print your own GST swap sign.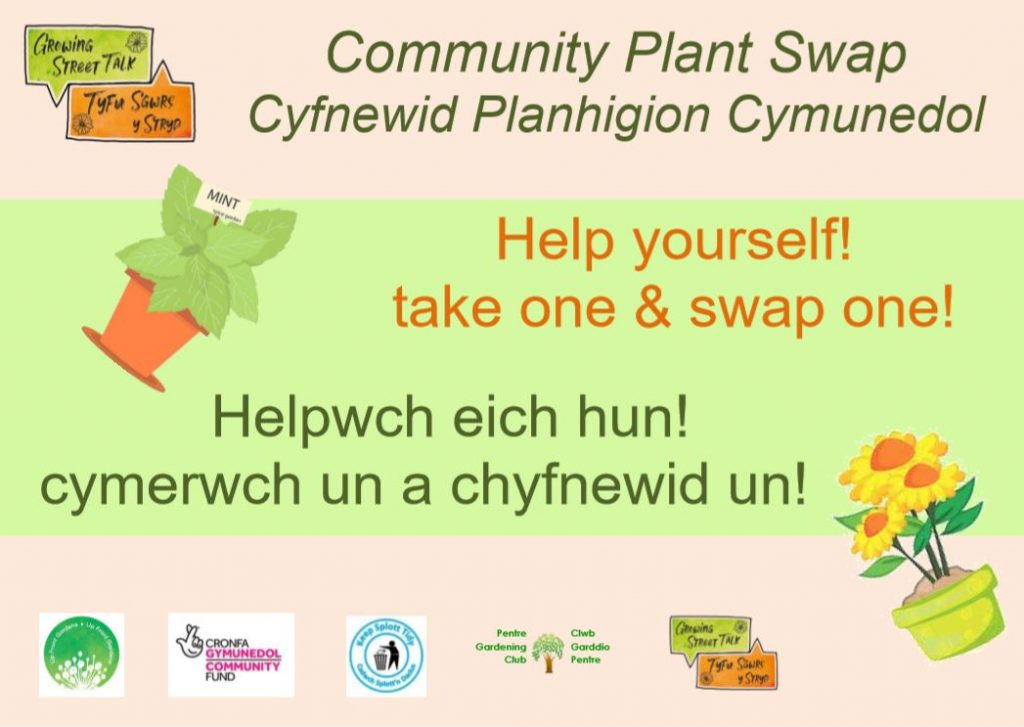 If you'd like to continue sharing and swapping your plants over the coming weeks, please feel free to leave the Swap Sign out for as long as you want.
It's very important that we all comply with government guidelines to protect ourselves and others from the Covid 19 virus. So please wear latex gloves or wash your hands whilst preparing or collecting the pot plants. Make collecting your plants part of your daily exercise or essential food shopping and, please observe social distancing rules when you meet other people on your way or at the collection point.
Do get in touch if you have any questions or ideas you'd like to share.
Happy plant swapping and sharing!
Best wishes
Liz and Michele
Mobile & whatsapp: 07707 879546
Email: growingstreettalk@gmail.com