The Cottage, one of Splott's last remaining pubs, is up for let by owners Admiral Taverns and may be undergoing some aesthetic changes in the next few weeks as they try to lure interested parties.
Though only recently painted candyfloss pink, according to Admiral Tavern's website, http://www.admiraltaverns.co.uk/Pub/Cottage-Hotel/1391 the outside of the pub is due to be redecorated.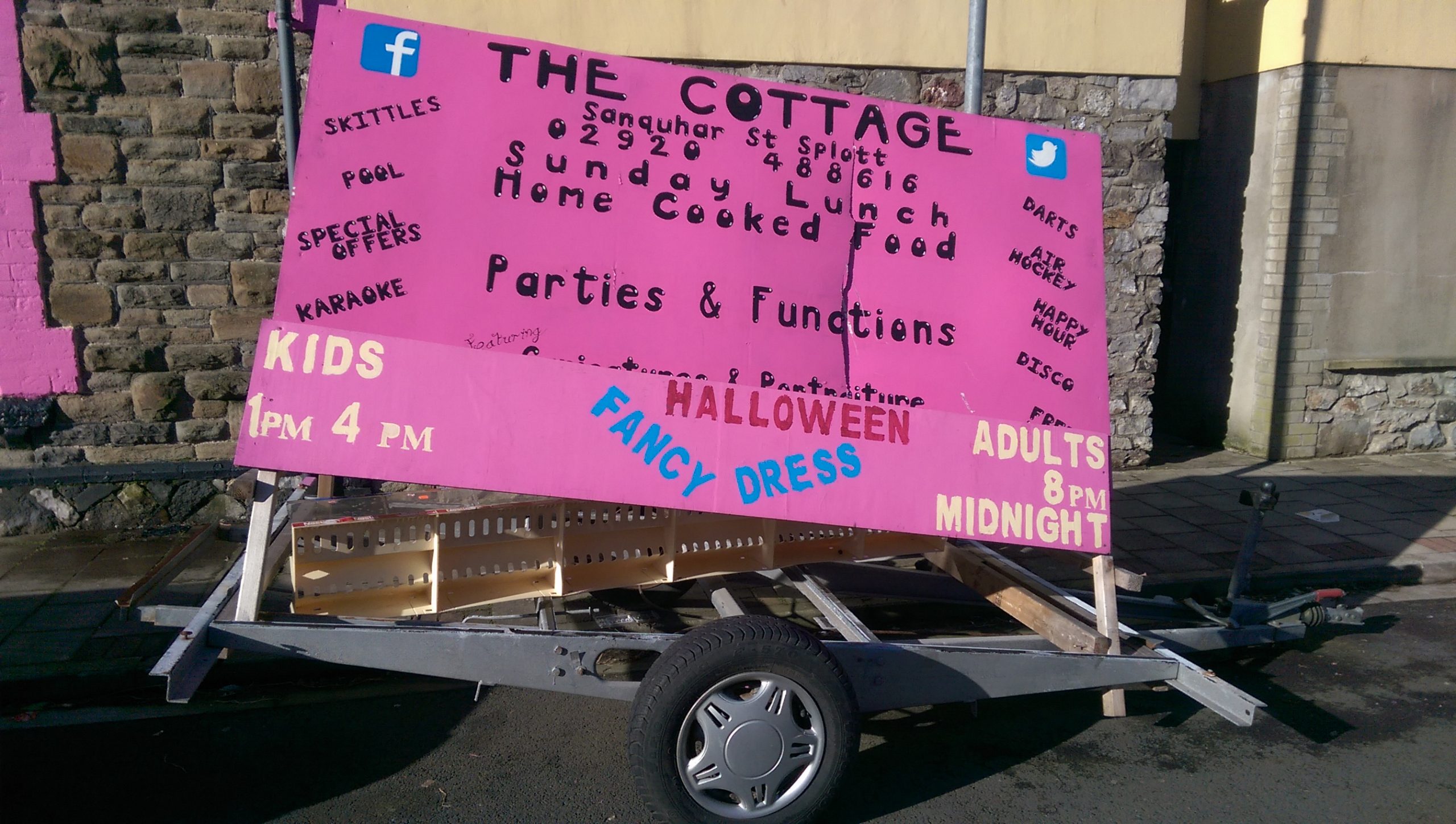 The Cottage, on the corner of Sanquhar Street, currently offers a range of traditional pub fare like pool, darts & skittles along with a karaoke night and a pub quiz.   Sunday dinner is available between 12 noon and 3pm for around £6 but The Cottage doesn't offer food on other days of the week.
However, it's food that Admiral Taverns is really keen to see on offer in the pub, and is highlighted on the website:
"Opportunity to introduce a value for money food offer using the fully equipped catering kitchen"
The pub is right round the corner from East Moors Industrial Estate, so a lunchtime food offering could prove popular as long as it's marketed well so that people know about it.  The closest other option for a sit-down meal at lunch time is Ocean Park Brewer's Fayre, next to the Premier Inn on the industrial estate itself (so price may be key to the success of any week-day menu).
For my part, kudos to Admiral Taverns for keeping the pub open and not selling it to developers.  Yet another historic pub torn down or turned into flats is exactly what Splott doesn't need (worrying rumours still circulating that the Royal Oak on Broadway is soon to be up for sale).
For more information on running a pub, Admiral's next event in South Wales is being held at the Village Hotel in Swansea (SA1 8QY) on the 30th March 2016 between 11am and 4pm.  Or, if you are interested in running The Cottage, you can call Ceri Radford on 01244 505255.
In the next few weeks, I hope to nip in and have a chat with Matthew and Alison, current landlord and landlady of The Cottage and find out a bit more about the history of the pub.
In the meantime, for more information on The Cottage, check out their Facebook page: http://on.fb.me/1nlxhVK