This week, Inksplott interviews local acupuncturist, Jane Henshaw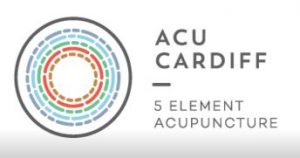 .
Inksplott: Hi Jane, thank you for being interviewed for Inksplott.  Please tell us a little about yourself.
Jane: Hi, I'm Jane, a 5-Element acupuncturist. I became an acupuncturist after experiencing the life-changing effects of acupuncture myself. I still have acupuncture, as a preventative form of medicine.
Inksplott: Can you tell us a bit about what you do?
Jane: Acupuncture works by inserting very fine needles into specific points on the meridians or channels of Qi which run around the body. The aim is to create balance so that the body can get on and do what it needs to do, as well as it can. 5-Element acupuncture works on the cause of an imbalance rather than the symptoms of an imbalance. In the initial consultation I ask questions to find out about symptoms, but also about lifestyle, sleep, diet, energy levels as well as past illnesses and work. Specific points are chosen to address the cause of a person's symptoms.
In Chinese medicine, there is no distinction between the body, mind and emotions. This is why acupuncture is particularly beneficial for modern day conditions like stress, anxiety and depression. It is also the reason why symptoms change in the way that our bodies need them to change. For example someone may start having acupuncture for carpal tunnel syndrome and find that their sleep improves, then they get an improvement in pain levels. Others notice a change in mood as well as a change in symptoms.
Inksplott: What's your speciality?
Jane: When I was studying for my acupuncture degree, I chose to write my dissertation on the effects of 5-Element acupuncture on anxiety and depression. Both are common and unpleasant conditions, that prevent us from living our lives to the full, both respond well to acupuncture. If I have a speciality, this would be it.
Inksplott: How come you're in Splott?
Jane: I arrived in Splott, about two years ago, from North Wales. My eldest daughter came to university here and stayed. When she got married, had babies and moved to Splott, I followed! I gave up being a part-time English teacher/part-time acupuncturist to devote my time just to acupuncture. I miss the mountains of North Wales, but I love the community of Splott.
Inksplott: Tell us a secret or something about Splott that we won't know.
Jane: A secret about Splott? –It has the best Tai Chi/Qi Gong teacher!
Inksplott: Ooooh, interesting!  I wonder if they would like to have a chat…?  Thank you Jane, that's fantastic!
To find out more about Acu Cardiff and 5 Element Acupuncture, visit the website at www.Acucardiff.com or contact Jane on 02920464485.
You can follow Acu Cardiff on Twitter @acucardiff or visit Jane at 147 Habershon St, Splott, CF24 2LA.