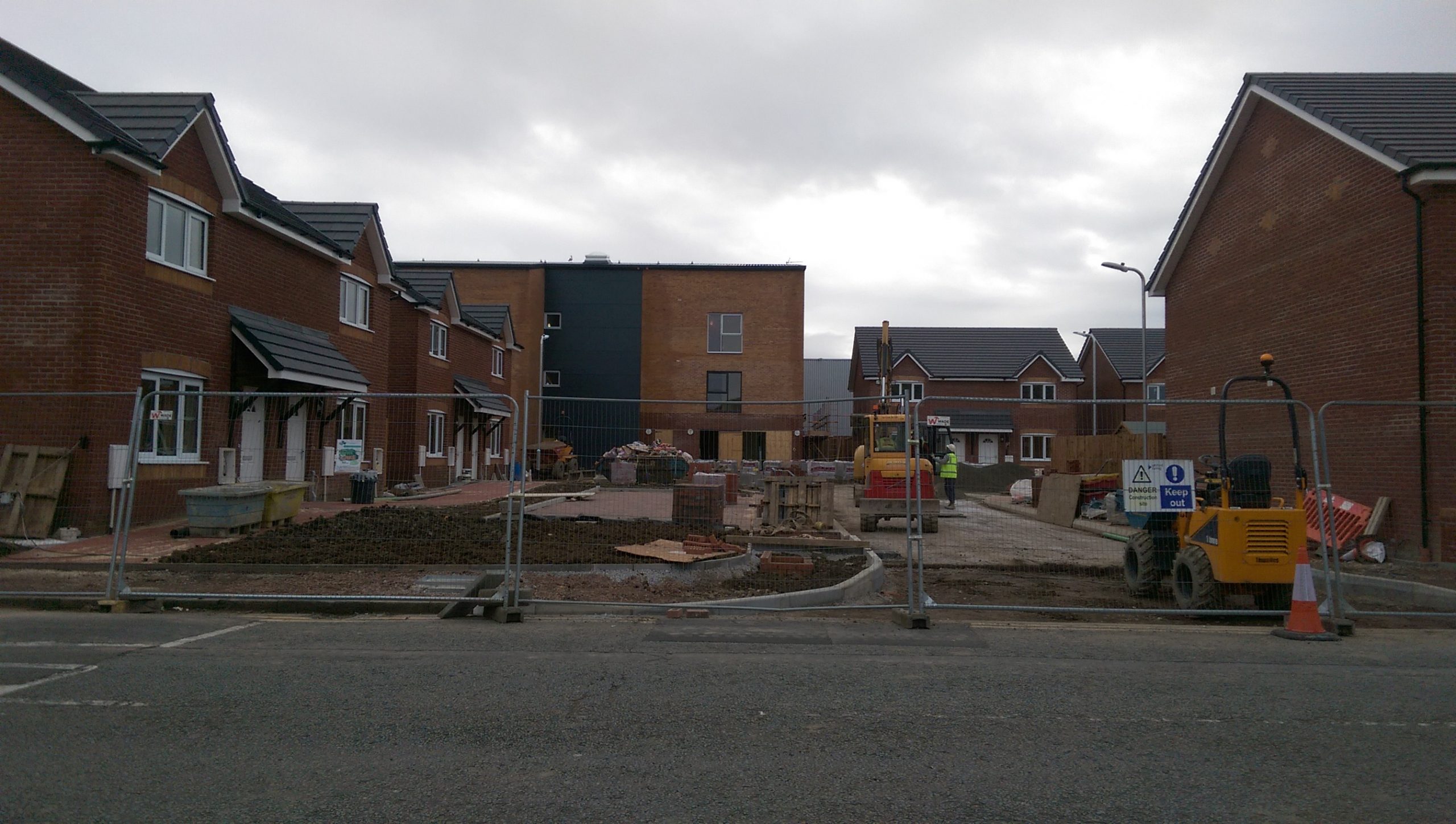 Cardiff Community Housing Association (CCHA) has built 12 two-bedroom houses and 14 one-bedroom flats between East Tyndall Street and Sanquhar Street in Splott.
The build, delivered by contractors United Living Ltd, has taken around a year to complete and, according to one of the contractors that I had a quick chat with this week, should be finished by early April this year.
The build comprises of five blocks of houses with parking spaces at the front and one unit of flats and will be rented to tenants from mid-late April this year.
For more information and a drawing of the layout, click here: http://goo.gl/sNDmIs