One Fox Lane: a new way of thinking and a work in progress!
Adamsdown's cool factor has cranked up a notch with the launch of One Fox Lane; a social enterprise making available good quality, well managed, and environmentally responsible workspace for small, sustainable businesses in Cardiff.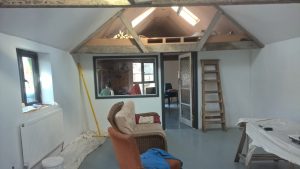 The project, a community-minded co-working hub in Adamsdown, began as an idea when founders Angharad & Kate were discussing ways in which they could invest money which they had inherited for a purpose more meaningful than receiving a simple return. They found a pair of basic light industrial units on Fox Lane in Adamsdown which they immediately felt an affinity with, in which they could see enormous potential for the sorts of projects they felt passionate about.
Currently available is flexible co-working space for 6 people and space available for community & group functions, with work continuing to increase availability. Desk space is £12/day, then monthly rates are £50/5 days, £90/10 days or £170/full unlimited monthly use. Other space hire is poa.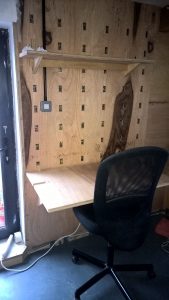 The group behind the initiative has chosen to be a social enterprise as they aren't interested in making a personal profit. Instead, they have a small board to oversee the project and are developing a co-operative membership system.
They are opening their doors on Sunday 26th to share progress with transforming the space and would love for locals to drop by and say hello:
"To find us: We are at the beginning of Fox Lane (NOT Fox Street!), which starts just off Broadway over the road from The Royal Oak, behind no. 177. The gates will be open, so if you come across closed gates you're trying to get in at the wrong end!"
Attend the open day on Sunday the 26th November between 11am and 5pm to have a look around and chat with the people behind the initiative.
Follow One Fox Lane on social media to keep up with all the latest developments: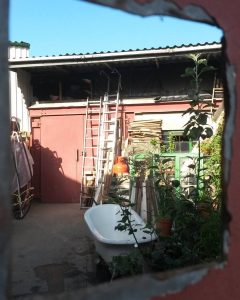 Twitter: @onefoxlane
Find One Fox Lane at 1 Fox Lane (off Broadway), Adamsdown, CF24 1JN