Rubicon Dance raises money to restore Roath Library and turn into thriving dance school and community facility.
Social arts organisation, Rubicon Dance, is a much loved feature of community life and has called Adamsdown home for decades. Now because of the extraordinary demand for taking part in dance for health, wellbeing, and social reasons, together with the increased need for social distance in the post COVID19 world, Rubicon urgently needs more space.
Renovating Roath Library on Newport Road, Cardiff will allow Rubicon to remain within the community that has loyally supported it for so long. The new facilities will see Rubicon greatly extend its work with isolated and vulnerable people including the elderly, disabled, families, children, and young people.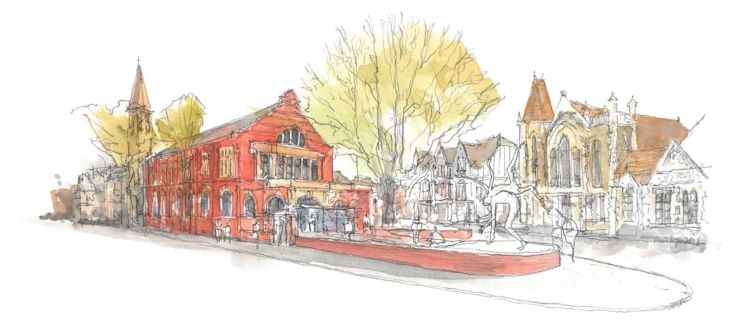 Roath Library has been empty since 2014 and the fabric of this beautiful Grade II listed building is deteriorating as time goes by.
The race is now on to re-open the building as a vibrant hub for community life.
Kathryn Williams, Rubicon's Director said:
"Thanks to a fantastic fundraising effort by the community we're on the brink of being able to start the initial development phase. The price tag for this ambitious project is set at £2million but COVID19 has interrupted some of the community fundraising Rubicon had planned in the last 12 months. 

This means that Rubicon has now switched to an innovative way of raising funds digitally with members of the public and businesses invited to buy a virtual brick through our website to support this once in a generation chance to create a step change for dance and community wellbeing.

Breathing new life into Roath Library gives us an unprecedented opportunity for renewal that will bolster and extend Rubicon's services, artistic output, reach and most importantly outcomes for our beneficiaries".
Every penny donated helps bring this amazing building back to life. Here is the link to Rubicon's Brick in the Wall campaign for restoring Roath Library https://visufund.com/rubicon-brick-in-the-wall
Established in 1975, Rubicon is a charity built around the central idea of aspirational dance for everyone. Rubicon works with people and communities across the South Wales region and has nationally recognised reputation for its ability to reach those who are usually excluded from the arts.
Rubicon works in day centres, care homes, schools, hospitals, and community venues of all kinds, as well as at their own, well established but cramped premises in the heart of the Adamsdown.
In a typical week Rubicon works with approximately 2000 participants of all ages and abilities giving them the chance to express themselves through dance.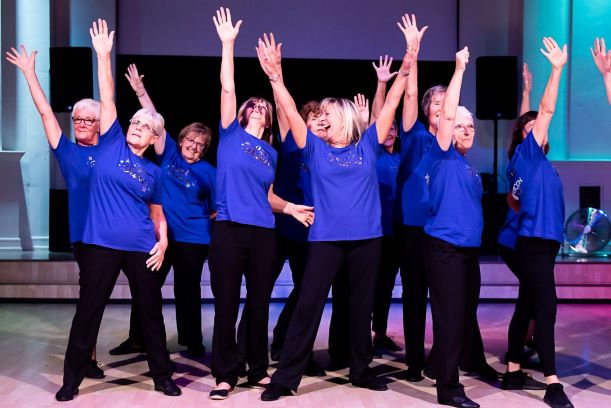 Rubicon connects with 2000 socially isolated people each week and in many instances has worked with communities for decades.  Rubicon works with children, young people, the disabled, patients in hospitals, stroke survivors, people living with dementia and the social isolated elderly. 
Rubicon encourages people to socialise and come together to dance and each group becomes a community in its own right.  Many of Rubicon's participants would have no human contact all week if they did not take part in their Rubicon session.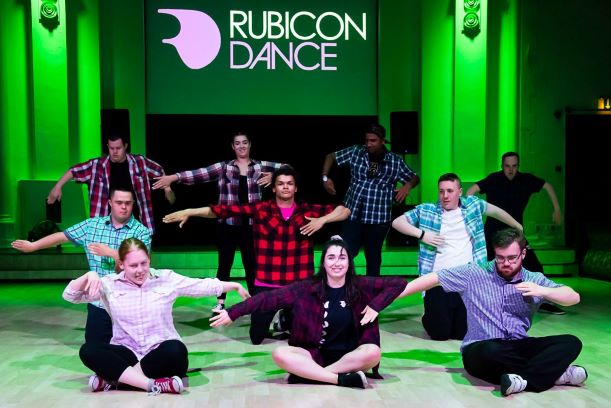 COVID19 has seen a surge in demand for what Rubicon does and the organisation has re-engineered how it delivers what it does to continue to serve people with a range of communication and IT barriers. 
The Welsh Dance Theatre Trust, which is known as RUBICON DANCE is the oldest dance organisation in Wales and according to Arts Council of Wales data Rubicon is responsible for 25% of all dance activity in its portfolio. 
Rubicon is the largest employer for dance in Wales and provides the UK's most extensive community dance programme which includes regular weekly activities for families, children and young people, the elderly, disabled people, patients in hospitals, stroke survivors and people living with dementia.
Rubicon is a registered charity which was created in 1975.