Cardiffians are familiar with the lovely Roath Park Lake, Sophia Gardens, Bute Park and the Bay, but for us here in Splott, there's a wildlife park just around the corner which has a 40,000 square meter lake at its heart.  Today Inksplott introduces Parc Tredelerch, found on the edge of Tremorfa.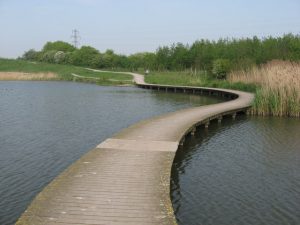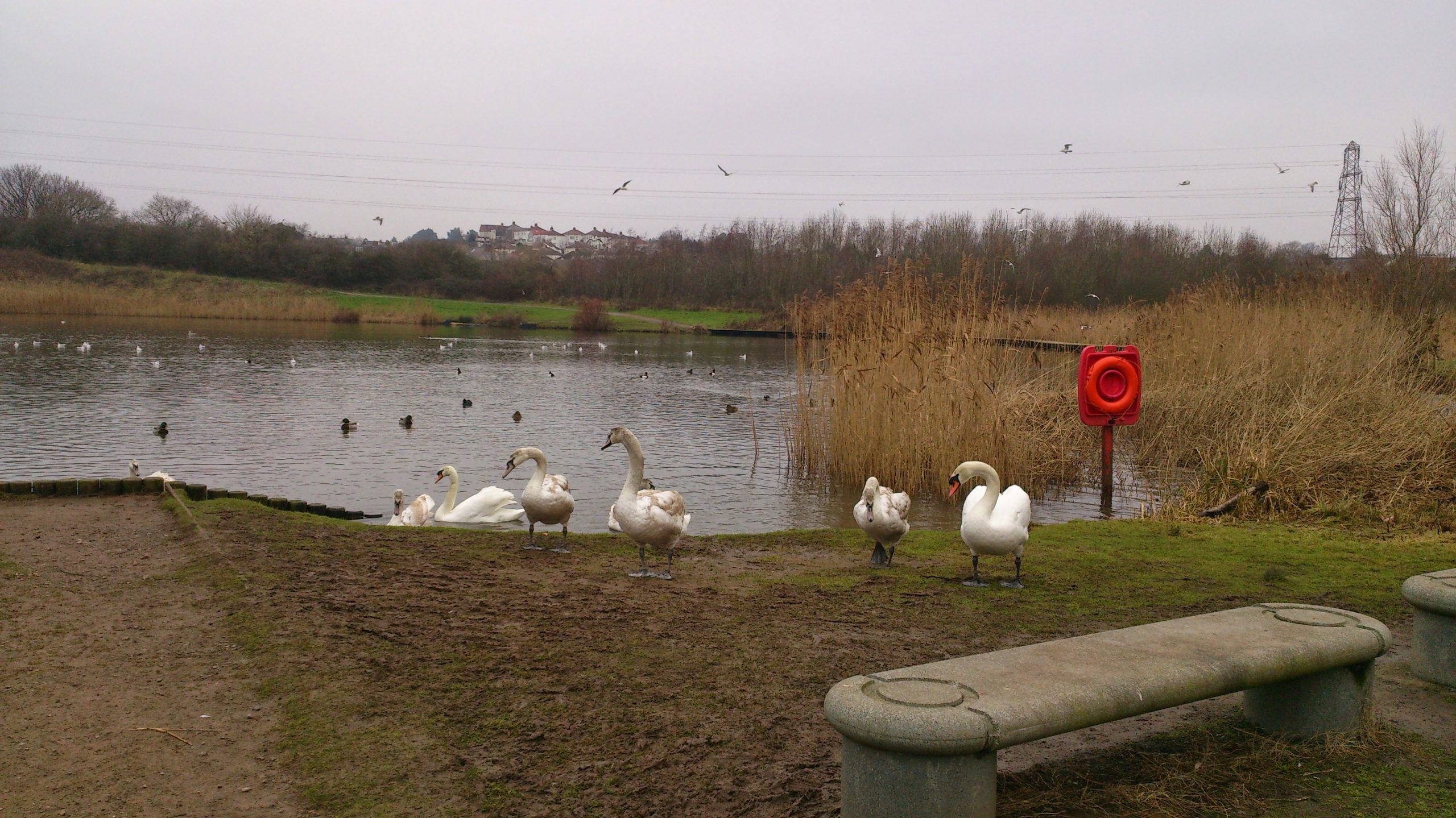 Parc Tredelerch is situated opposite Lamby Way tip, but don't let this put you off.  Though the area which the park sits on was once a waste tip, it was cleared in the early 2000's and landscaped into a wildlife park.
The aforementioned lake is teeming with fish, including carp and perch, and it's common to see people sat at the water's edge with their rods and nets.  There's even a friendly anglers' group called Lamby Lake Fishing Club which helps look after the lake:
"Lamby Lake is a young fishing club in Cardiff Wales, situated in Parc Tedelerch. The coarse fishery is run by a team of local anglers who are dedicated to helping produce one of the top coarse fisheries in Wales.

We pride ourselves on quality, not quantity. Anyone is welcome to come and visit the fishery in Parc Tredelerch Cardiff."
(taken from the Lamby Lake Fishing Club website).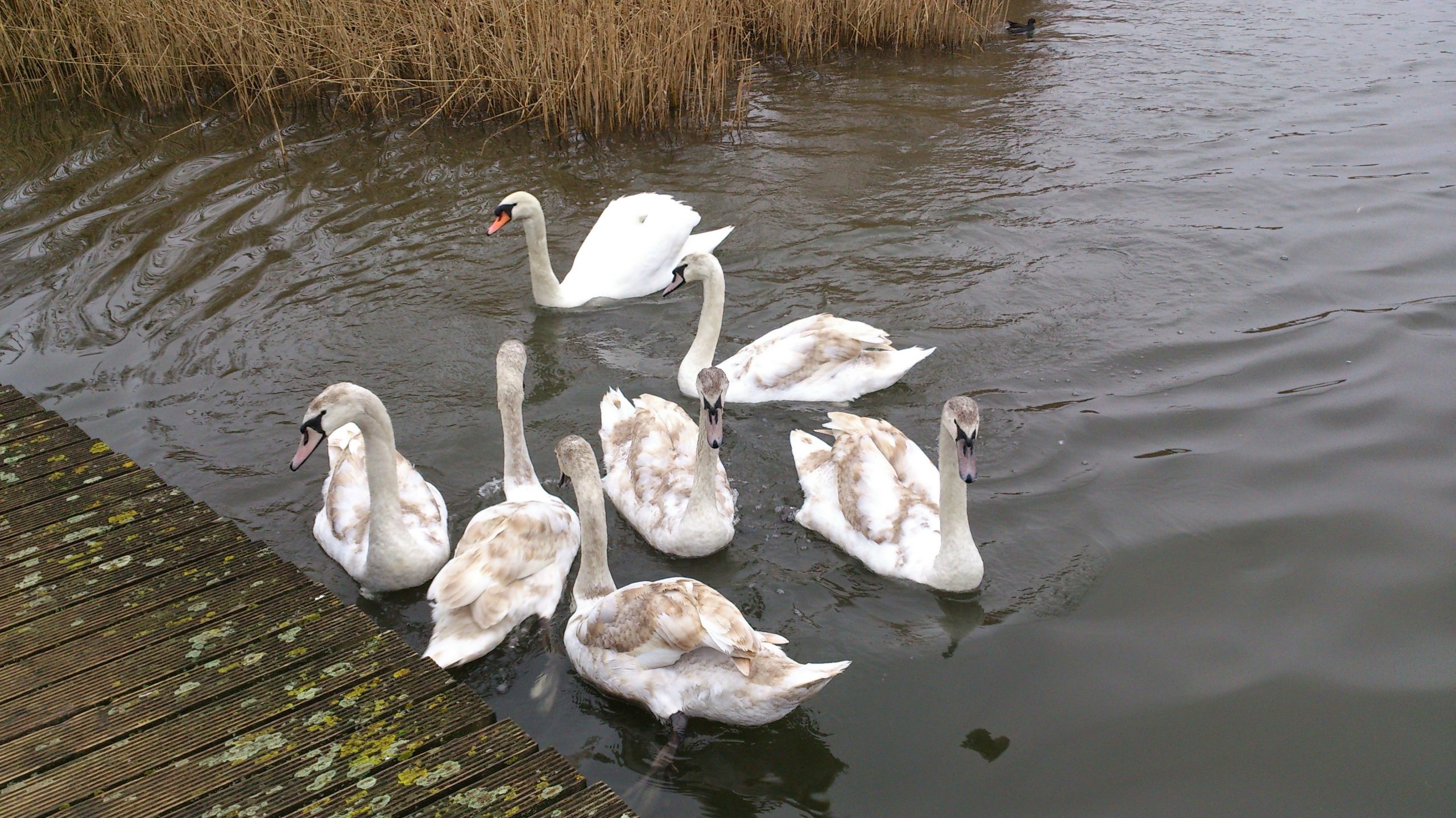 Tredelerch is also a hotspot for dog walkers and joggers as there are paths all around the lake and outskirts of the park offering over two kilometres of walking / jogging.  There are plenty of species of birds on and around the lake, including some rather large swans, so dog walkers do have to be responsible!
One of the lesser known bits of the park is a little overgrown area at the back (north-west area) with a stream running through it which is home to Kingfishers (and I can say this hand on heart because I saw my first ever Kingfisher there last autumn (it was sooooooooo beautiful)).  If you're a regular visitor to the park you will also catch site of butterflies and dragonflies which happily flutter and buzz around the many species of plants in the park.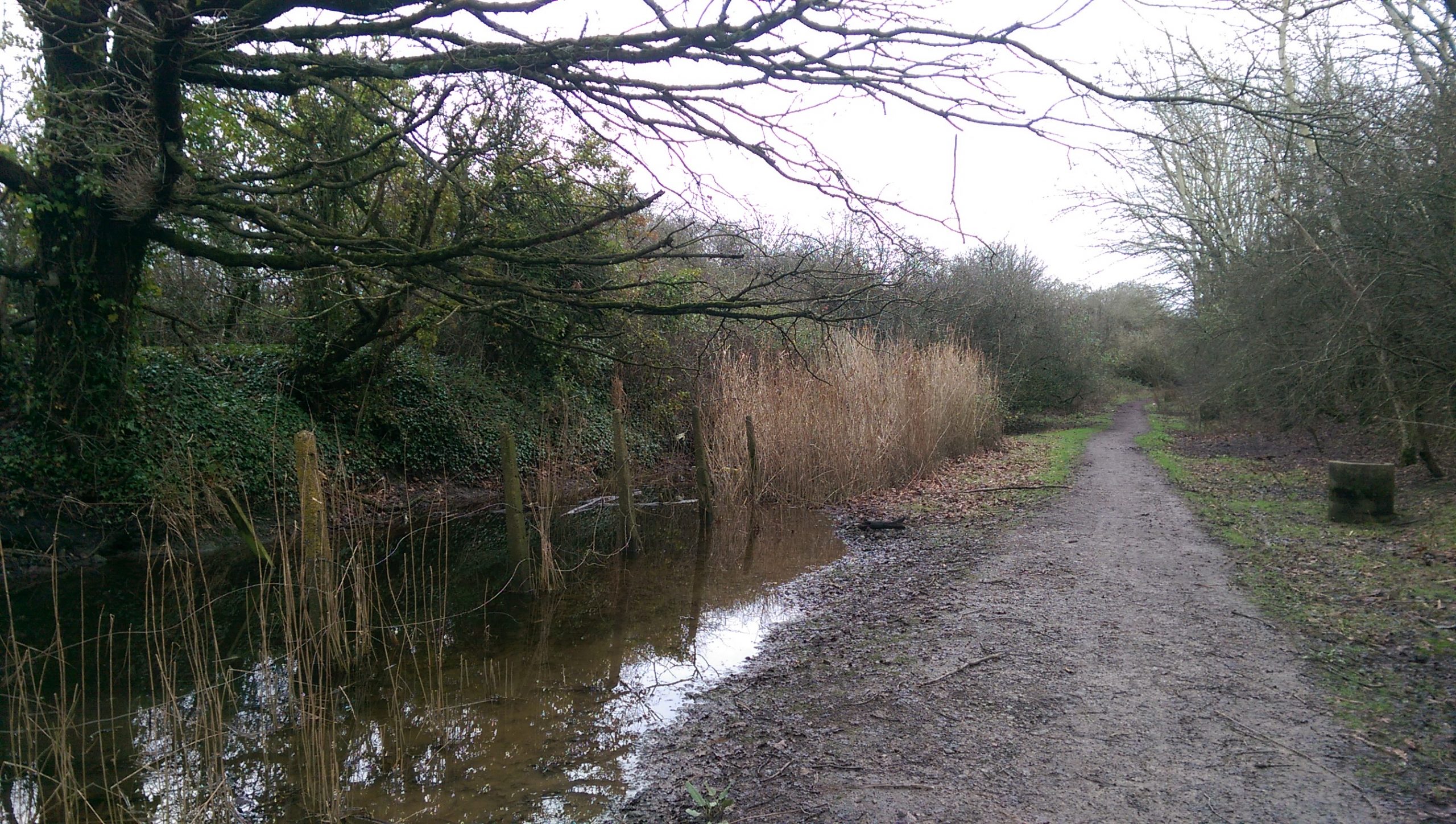 There is a small carpark which can get pretty busy at peak times (it's been a tight squeeze once or twice but I've never not been able to get in) and plenty of rubbish bins dotted around the site (so there's no excuse for picnickers leaving their litter).
There are seats and benches around the park, providing resting spots for weary walkers!
There is also something called the Rhumney Trail, which crosses the park (more can be found here)
To find out more about Parc Tredelerch, including where the name comes from, click here 
You can also join the Parc Tredelerch Facebook group, which has some stunning photos of the park (including one of a man feeding the swans on a glorious sunny day which is so lush I want to print it out and hang it on my wall so I can look at it on rainy days!)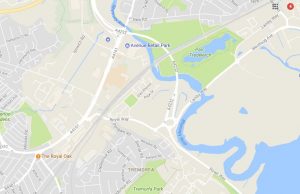 Fish found at the park (information courtesy of Historypoints):
Carp
Tench
Perch
Golden Rudd
Birds found at the park (information courtesy of Historypoints):
Mute Swan
Great Crested Grebe
Coot
Mallard