A project to create a community hub from waste land in Splott is among the first in Wales to "bag" a share of a new fund launched by Co-op's charity, The Co-op Foundation, to enable organisations with a community and environmental focus to safeguard spaces and become more sustainable.
Green Squirrel, which is registered as a Community Interest Company, has been awarded £10,000 to support its work to transform approximately one third of an acre brown-field site off Railway Street – a former public park which has not been in use for over 10 years – into a unique space to benefit the local community.
The site has been donated to the group by Cardiff Council. Following a series of community consultations plans are being developed to create a unique space which will offer: workshops and training space; composting; space to grow food; support for bio-diversity; habitats for pollinators, outdoor learning events and, wild play for young people.
The funding boost had been generated by proceeds from the 5p single-use carrier bag charge in Co-op's Welsh food stores, and the project is designed to support residents of Splott and Adamsdown, as well as those in the wider Cardiff community  interested in lower impact living.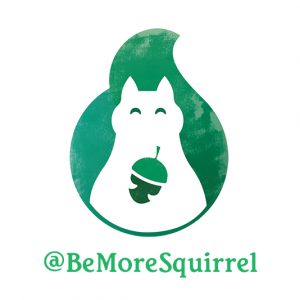 Becca Clark of Green Squirrel, said:
"We are passionate about making a difference and creating the green community hub that people locally want, need and, deserve. We have been shown to be amongst the most deprived areas of Wales, with a deficit of open spaces and with parks and play areas affected by litter and anti-social behaviour. Yet, we know that our community has the skills, generosity, and motivation to make this project a success. We've been humbled and inspired by so many offers of help and support from local people and organisations, and this funding boost from The Co-op Foundation has come at the perfect time to help us to take our dreams and ambitions to the next level."
Earlier this year, Welsh groups were invited to apply for grants for them to explore enterprising ideas that could contribute to a more sustainable future for their community space, engage local people and support the environment. Green Squirrel is one of 10 organisations across Wales to receive support in the first six months of funding.
Jim Cooke, Head of The Co-op Foundation, explained:
"Green spaces bring communities together and enhance people's wellbeing, as well as contributing to a more sustainable environment for us all. We are delighted to support projects such as this, helping community organisations across Wales to take their next steps in protecting or improving much-loved local spaces."
The funding is part of Co-op's wider Endangered Spaces campaign to support 2,000 at risk community spaces. Community organisations looking to grow more established business ideas to boost their trading activities can still apply for interest-free loans through the Co-op Foundation. Read more at www.coopfoundation.org.uk
Councillor Jane Henshaw, said:
"I am delighted that the Co-op recognises the value of the Railway Street Project. I share their confidence that this an exciting opportunity to rethink and reshape workspaces. I am especially pleased that this is a solution focused response to the Climate Emergency, that we have declared in Cardiff. A great opportunity too, to transition to wellbeing economics, so that we can measure what matters, in particular, deprivation, social cohesion and environmental impact."
Councillor Owen Llewellyn Jones, added:
"This is a wonderful project that will benefit both sides of the railway line in Splott and Adamsdown. I know that there a strong sense of community in both these wards and it is great that the Council has given this area for their benefit and not simply for more housing. We have seen similar styled projects thrive in other areas of the city so it is fantastic to have somewhere that we can call our own."
Welsh community groups looking to grow their trading activities to support a space that benefits the environment can still apply for an interest-free loan of up to £50,000. Read more at www.coopfoundation.org.uk
For information about the benefits of Co-op Membership visit coop.co.uk/membership
To find out more about the Railway Street project, or to support and get involved, visit: https://www.railwaystreet.co.uk/