Local shout out for help with a renovation project.
This week, a woman got in touch with Inksplott to request help from fellow Splottlanders to return her new home in our fair land to its former glory.
Eleni and her fiancé Phil have recently bought a do-er upper of a house on Moorland Road.  Eleni rented in Splott back in 2012 for a while but then moved to Canton. She's excited to be back on the right side of town (he he he – that bit's mine!).
Eleni told Inksplott:
"It's so great to be back and over on this side of town again! I really love that you've created the Inksplott community and I love receiving our newspaper. I hope to join in with a litter pick hopefully next month if my work hours permit."
Houses in Splott are amazing and have beautiful authentic features and Eleni and Phil would like some help finding local tradespeople to renovate their new home in a sympathetic way and high standard: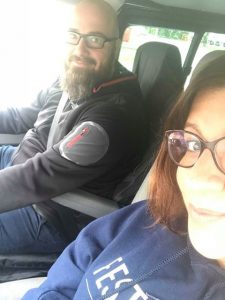 "The last couple of weeks I've been trying to get some contacts for local/Cardiff trades people for work we need doing on our house.
Driving and walking around Splott I can see lots of houses have fab exteriors and as ours needs fixing up I planned to knock on a few doors I've been admiring and ask, but then I thought of you guys and wondered if you could help with asking the community?
"I'd love to be able to ask fellow Splottonians if they have recommendations for roofers, exterior painters/stone masons, guttering cleaning services, builders, carpenters, general handymen etc. Are you able to help with this at all?
I have set up a page and joined the Instagram renovation community to track the progress of our work, it's called @somelikeitsplott.
Thanks so much for all your help! Hope to meet you and some Splott neighbours soon xx
Many thanks,
Eleni x"
So how about it Splott? Can anyone help Eleni with a wicked recommendation? Reply via email, Facebook or Twitter or in the comments below and I'll make sure Eleni and Phil receive your recommendations (or follow Eleni and Phil on Instagram).