Railway Gardens is an exciting green project to transform a plot of land adjacent to the railway lines at the top of Adeline Street in Splott.
The team behind the project is asking for help raising funds to install accessible toilets on the site.
Green Squirrel, a local non profit organisation set up by two Splott residents, launched a fundraising campaign on Black Friday to ask for donations as alternative Christmas presents this year.
Hannah and Becca said:
"To begin raising funds for the site's accessible toilet block – the key to unlocking so many other activities on site – we are inviting everyone to make a 'give what you feel' donation towards the toilet block as a Christmas or seasonal gift. We think this would make a unique stocking filler or a perfect option for a Secret Santa – today, on Black Friday, we know that so many people are looking for alternative gifts that support people and planet."
The toilet block, see in an artists impression below will provide the following on-site:
Three cubicles with one fully accessible cubicle
Reclaimed and sustainably source materials
Baby changing
Will eventually be solar powered
Designed by a local company
Bonus feature: listen to the trains go past while you're having a wee.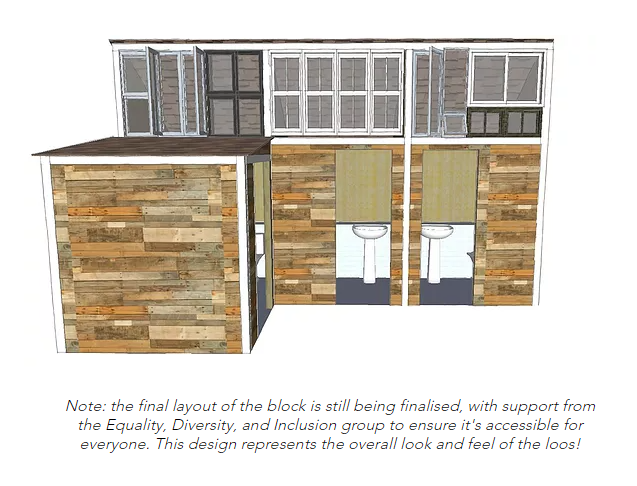 In return for your donation, you will receive a link to download an e-card, perfect for emailing to someone you love or printing out as a stocking filler. Choose from two designs generously created by artists Martine Brown and Robin Bonar-Law.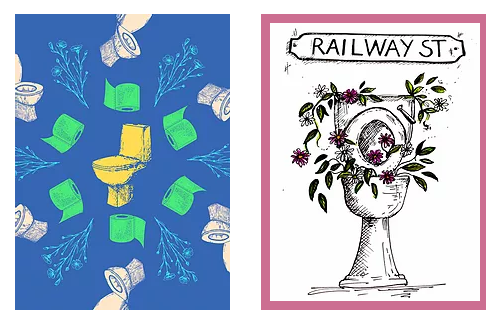 Why your gift matters…
"When it comes to Railway Gardens, this toilet block is the key to unlocking so many other activities on site. With accessible toilets and handwashing we can bring the business pods on site and start generating income that will make the project grow. We can really begin welcoming groups to take part in activities, making sure no one feels excluded by the lack of facilities. By giving a gift to help build the toilet block you're helping kick start everything else that Railway Gardens has to offer."
To make a donation, visit the Railway Gardens website here: https://www.railwaystreet.co.uk/toilets
Green Squirrel aims to transform a disused plot of land in Splott into an accessible space for local people to learn, grow, share, and enjoy, including…​
A sustainable community hub building for workshops, events, groups, socials and more.
Affordable shipping container business studios provided by the team behind the Bone Yard.
Food growing and composting areas.
Community bee hives and wildlife habitats to support biodiversity.
Outdoor learning and wild play.
Plus other facilities to be confirmed!
If you would like to get involved with the project and help bring a fantastic resource to the area, contact the team via the website.