Plans to convert Adamsdown pub The Canadian into flats were recently released by C2J Architects as part of a public consultation into the proposal.
A 28 day Pre-application Consultation (PAC) period ran from 14th October to 11th November 2016 and residents were given the opportunity to voice opinions on plans to extend the building and convert into 12 one-bedroom flats, car parking for three vehicles, cycle storage and rubbish storage.
In order to fit 12 flats into the space, the existing roof space of the pub will be used and a new two-storey extension will be built on the site.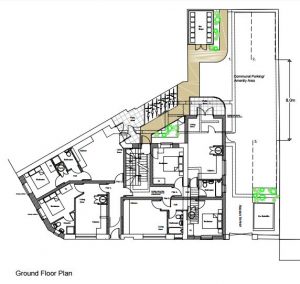 Access to all of the flats will be through a communal hallway from an entrance on Pearl Street and each flat will have one open-plan living space (living/kitchen/diner), a bedroom and a bathroom.
There will also be a gated side entrance on Bradley Street providing access to a 'communal amenities area', the three parking spaces, cycle storage and rubbish bins.
Two of the ground floor flats at the back of the development will have 'private patio areas' (and are likely to be more expensive as a result, one would guess).
Changes in appearance?
Minor changes to the original building will be required, with dormer windows added in the roof.  According to the design access statement on the website, 'the proposed 2 storey side extension will be constructed to mirror the form, scale and fenestration of the existing building providing Juliette balconies to the living areas at first and second floor levels.'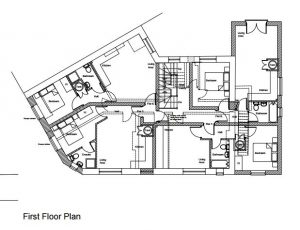 According to notes on the drawings, the existing external wall on Pearl St will have to be re-built due to 'structural bowing' but I saw no guarantee that the much-loved stonework will be maintained, so this is something to watch.
What comes next?
Now that the consultation has closed, next steps will be as follows (as stated on the C2J Architects website):
Responses will be recorded, analysed and considered by the development team. Where appropriate, the application proposal may be amended in light of the received comments.
A consultation report will be submitted to the Local Planning Authority on the submission of the planning application which will confirm the consultation process, details of the parties consulted, their individual responses, the development team's response to the specific comments raised and any amendments to the submitted scheme made to address specific concerns.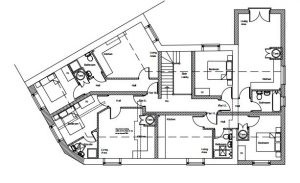 Formerly run by Brains Brewery, The Canadian, located on the corner of Pear Street and Bradley Street, opened in 1890 and served the local community (with pints) for 125 years.  Punters dwindled in recent years and the pub was unable to survive, despite a small resurgence in popularity when barbeque business Hangfire Smokehouse started with a pop-up up there.
Many locals are likely to be sad to see yet another piece of local history turned into flats, but many will be pleased that the plans don't involve demolition of the beautiful stone building.
To find out more about the proposal, click here
To keep an eye on the planning development, visit Cardiff Council's Planning section here