Join Growing Street Talk this Saturday on their Front Gardens Walkabout and see what people have been doing to green their house frontages and front gardens in Splott.
The walkabout will start at 10.30 and will be about 2 miles long, so you'll need to wear comfortable shoes and appropriate clothing depending on the weather! It will end with a cuppa and cake.
The walkabout will be limited to 10 people and social distancing observed. Children are welcome accompanied by a parent or guardian. Booking is essential and can be made here: https://tinyurl.com/y46rrqew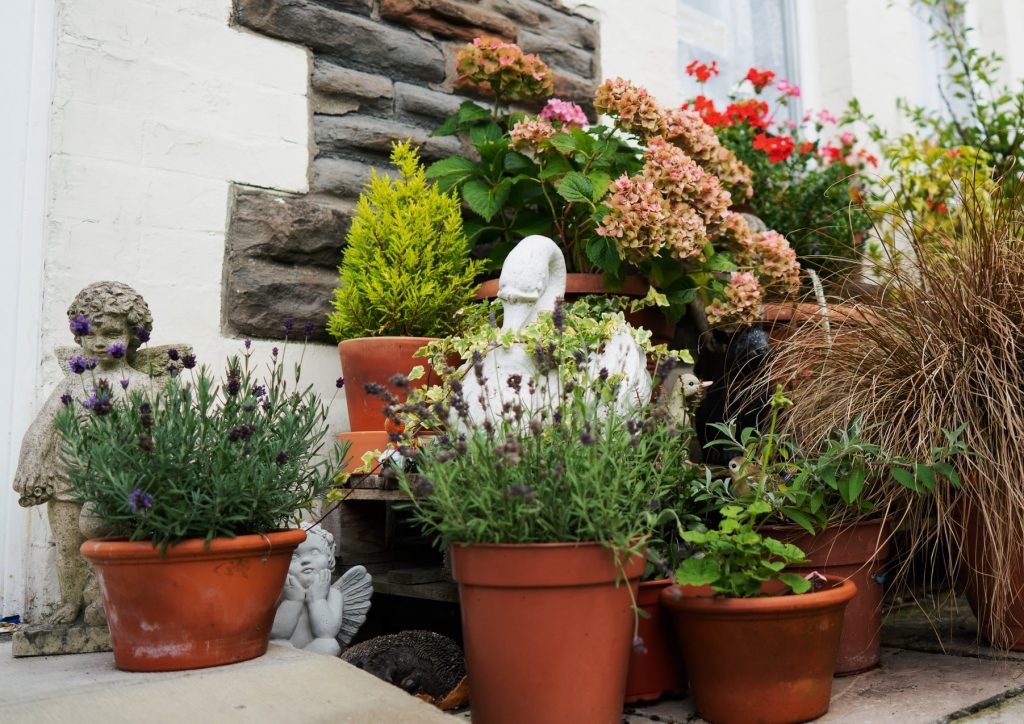 Since Growing Street Talk launched nearly two years ago, GST duo Liz & Michelle have noticed more people greening their front gardens and house frontages. As neighbours do this together – urban grey quickly becomes urban green and there's a much livelier and friendlier buzz in the street.
They said:
"It's been so inspirational that we celebrated this through a photo series showcasing Grangetown and Splott front gardens and house frontages for the whole of August. Thanks to everyone who allowed us to photograph their house frontages and front gardens and thanks also to Curtis Hughes who volunteered to take the photos. "
(Click here to view the series –https://tinyurl.com/yxeas76f.)
"Our Front Gardens Summer Celebration photo series was a great opportunity to knock doors and speak to people personally about the project and we've seen a real increase in people taking an interest."
"We've decided to continue our summer celebration by organising a September walkabout of these lovely Splott front gardens. You'll see for yourself what people have been doing to green their house frontages and front gardens and hear what has inspired them to get growing and gardening during lockdown. We think you'll get some great ideas you can use in your own garden. "