Street Food Cinema will be launching Cardiff's first dedicated Drive-In movie and street-food experience on Friday 07 August and…it's in Splott!
With space at the Splott Market site for 64 cars per show, tickets are now on sale for showings for the first half of August.
The screenings include a mix of well-loved classics, like Pulp Fiction, Grease and Dirty Dancing, with newer releases such as the Joker and Sing. More films will be announced in the coming weeks for the remainder of August.
Local independent street food favourites Franks and Dirty Bird will be taking up residency, with more traders popping up throughout the run.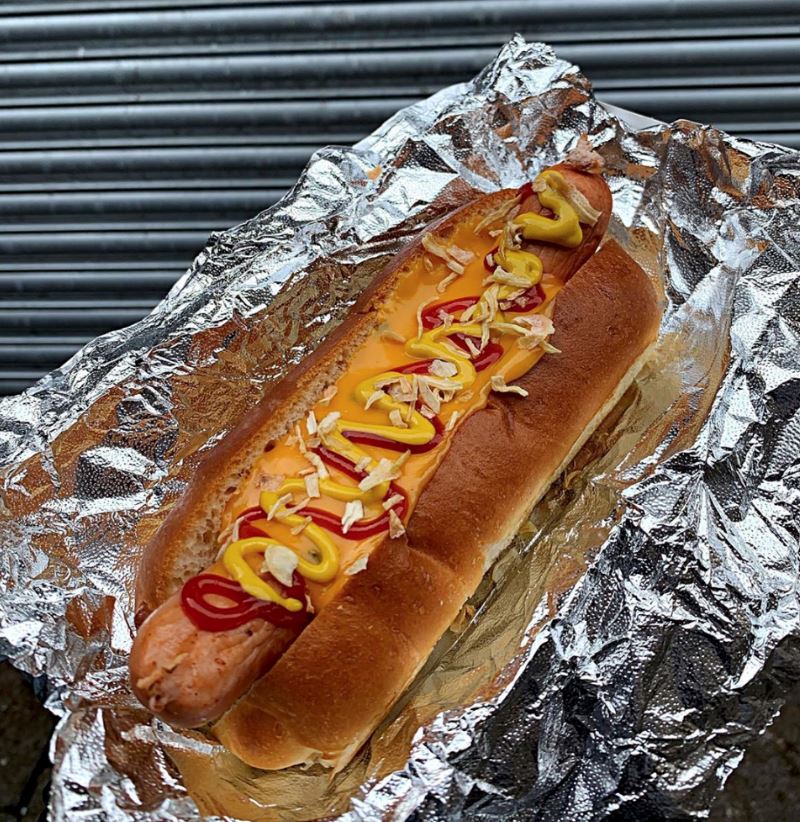 Street Food Cinema has also teamed up with Welsh producers Joe's Ice Cream and Blakes Popcorn to complete the authentic movie night experience with an at-car usher service.
All food and soft drinks will be ordered via an app and delivered to the car – by waiting staff on roller skates.
Evening showings will run on Thursdays, Fridays, Saturdays and Sundays, with additional matinee showings on Friday and Saturday afternoons. A ticket for one car with up to five people costs £30.
Watch the Street Food Cinema trailer video here: https://vimeo.com/439594424
Street Food Cinema founder, Matt Lawton said:
"We can't wait to raise the curtain on this first run of films. We've lined up some of our most popular street food traders and a great mix of movies.

"As an independent events business, it's been a tough year so far so it feels great to be able to welcome people back and, just as importantly, to be giving a trading platform to these brilliant local food businesses.

"This is a chance to enjoy a great night out, from the comfort and safety of your own car, while giving invaluable support to our independent street food traders," he said.
The covered cinema site at Splott Market has been designed to allow for a fun and safe night out. Moviegoers will be asked to remain in their cars, only leaving to use the toilets and ensuring that social distancing is maintained. A Covid-compliant clearing regime is in place and PPE will be provided to all staff.
Tickets are now on sale: www.streetfoodcinema.co.uk
Street Food Cinema – early August schedule:
Friday Aug 07
2:30 Sing (U)
7:30 Twin Town (18)  
Saturday Aug 08
3:00 Back To The Future (PG)
7:30 Human Traffic (18)
in association with TIME FLIES   
Sunday Aug 09
7:30 The Joker (15)
Thursday Aug 13
7:30 Moulin Rouge (12)  
Friday Aug 14
3:00 Lion King 2019 (PG)
7:30 Dirty Dancing (12)  
Saturday Aug 15
3:00 Grease (PG)
7:30 Pulp Fiction (18)  
Sunday Aug 16
7:30 Queen & Slim (15)