A gardens gone but a park saved forever.
Did you know that our very own Moorland Park is one of the parks and green spaces protected by Fields in Trust in perpetuity?
Moorland Park, situated at the bottom of Neath Street / Swansea Street, has been protected in this way since May 2014 as a Queen Elizabeth II Field, but what does it mean?
Well, in perpetuity pretty much means lasting forever, which is great for Splottlanders, as it means that the park can't be bought or developed by anyone.  Hurrah!  A green space in Splott saved for good!
Fields in Trust organisation gives a little more information about the categorisation's history:
"Queen Elizabeth II Fields (QE in Scotland): Building on the tradition of the King George V Fields we marked the Diamond Jubilee of our Patron, HM The Queen, by protecting a legacy of parks and green spaces throughout the UK in perpetuity. In all 1,396 spaces were protected including children's playgrounds, bicycle trails, woodlands, nature reserves and coastal paths. Coinciding with the London 2012 Olympic and Paralympic Games and extending into the Glasgow 2014 Commonwealth Games this project, supported by Asda and the Asda Foundation, secured investment of £4 million into these spaces."
Moorland Park is 3.76 hectares of grass and woodlands. But the original park, opened to the public on May 30th 1895. was known as Moorland Gardens and was in a slightly different location.  Moorland Gardens was predominantly designed with paths for walks and flower beds.
According to Cardiff Parks:
"In July 1891 the Parks Committee agreed to accept a gift of land of some 1½ acres in Splott from Lord Tredegar for the open space that became Moorland Gardens. The gift was subject to the Council enclosing the land and paying half the cost of constructing the roads surrounding it. These roads were Singleton Road, Hinton Street and Moorland Road.

Ordnance Survey maps indicate that by the 1980s a new open space, Moorland Park, had been created on the opposite side of Singleton Road, where originally there were streets and houses."
For an historical insight into the history of the Moorland Gardens, click here.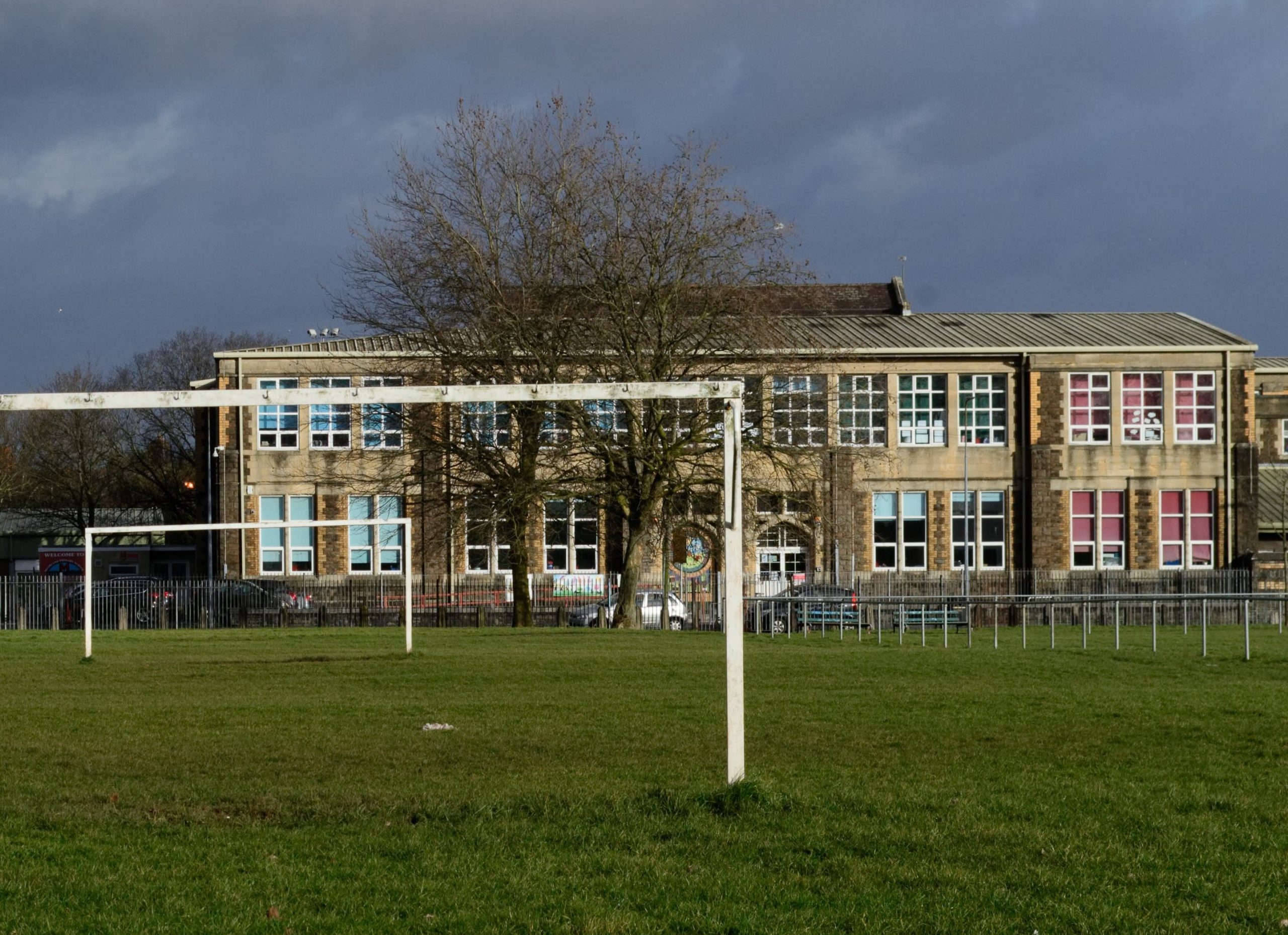 Fun fact about Moorland Park: it is the location of Splott's oldest surviving trees, planted around 1870!
It's fantastic that Moorland Park is protected forever, because to coin the Fields in Trust, once they are gone, they are gone forever!
Find out more about the Fields in Trust and Moorland Park here: http://www.fieldsintrust.org/FieldSite/MOORLAND-PARK