This September, The Color Run Make Magic 2020 will make its Wales debut when it comes to Cardiff's Bute Park.
COLOURS + RUNNING = CELEBRATION!
That's the headline on the Colour Run website.  The organisations mission is to bring people together and make the world a happier, healthier place:
"We call The Color Run 'The Happiest 5km on the planet' because the event brings together friends and families in a unique entertainment and celebration. The Color Run is the original, largest and most unique 5k colour fun run in the world which celebrates healthiness, happiness, friendship and having the time of your life!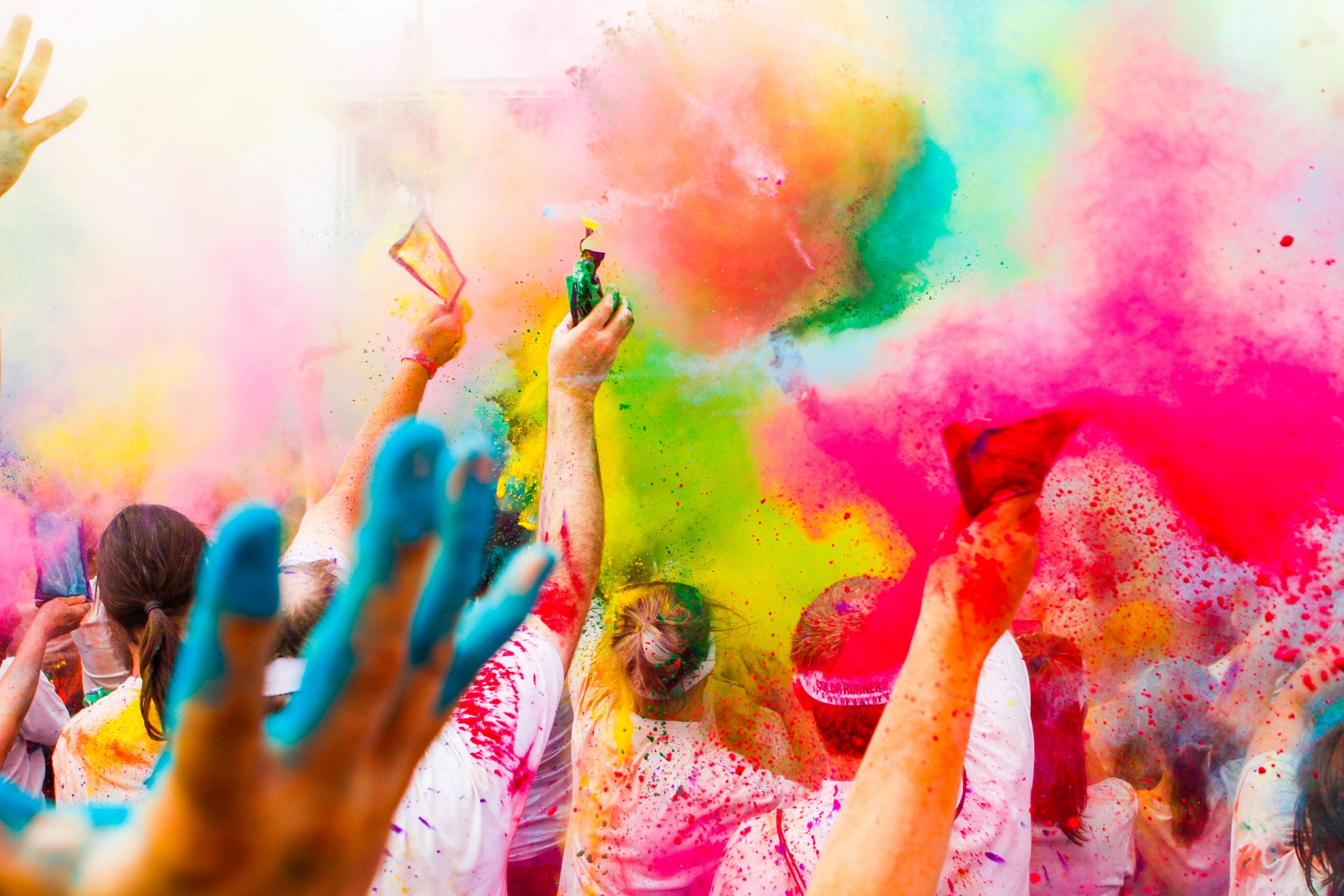 "Color Runners vary in demographics and reasons for running. With no winners or official times, The Color Run caters to everyone. Some Color Runners participate as a celebration and capstone of their healthy living accomplishments, while others participate for reasons unique to them."
Participants are advised to "prepare for a rainbow of fun with family, friends or colleagues as you shake and shimmer your way along the 5km route – with a colour explosion at every kilometre – followed by a huge colour throwing party at the finish line where you can dance off any extra energy to some cool DJ tunes."
Registration for this year's event is now open with discounted prices for those who sign up now. For groups of 10 or more prices start from £18, for groups of four-nine £20 and individual entries are from £23. Sign up online at https://thecolorrun.co.uk/
Alan Brown, race director for The Color Run UK said:
"The Color Run has enormous appeal – more than seven million people across 50 countries have experienced this incredible event – and we can't wait to bring The Color Run to Cardiff's Bute Park for the first time.

"It's not about the time or the distance it's about clocking up smiles and having the most amazing time. There's nothing like seeing those pristine whites at the start ending up plastered in colour. Everyone has a huge grin on their face at the finish line, which is where the fun really gets going!

"There is a real party atmosphere from start to finish and you can see it what people wear as well as they really go to town. We see all kinds of crazy outfits while The Color Run has branded wigs, hair dyes, tutus, headbands and socks for those that want to be dressed for the most colourful event of the year.

"There have been many imitations, but this is the original The Color Run, and we really go to town so that it is perfect for everyone who takes part."
The Color Run Make Magic 2020 comes to the city's Bute Park on Saturday 5th September. The event starts at 11am, but entrants are encouraged to get there early and enjoy the warm-ups and pre-event parties.
For more information check out the website or on follow on Facebook or Instagram via @TheColorRunUK.