An NHS worker living in Splott couldn't be with her family on her 30th birthday, but her sister got in touch with people on her street and asked for their help. The response was out of this world.
Steph is from Bristol, lives in Splott and works at the Heath Hospital. When her street found out that she was about to celebrate her 30th birthday with no family members near, they came together and dressed all their windows up for her birthday.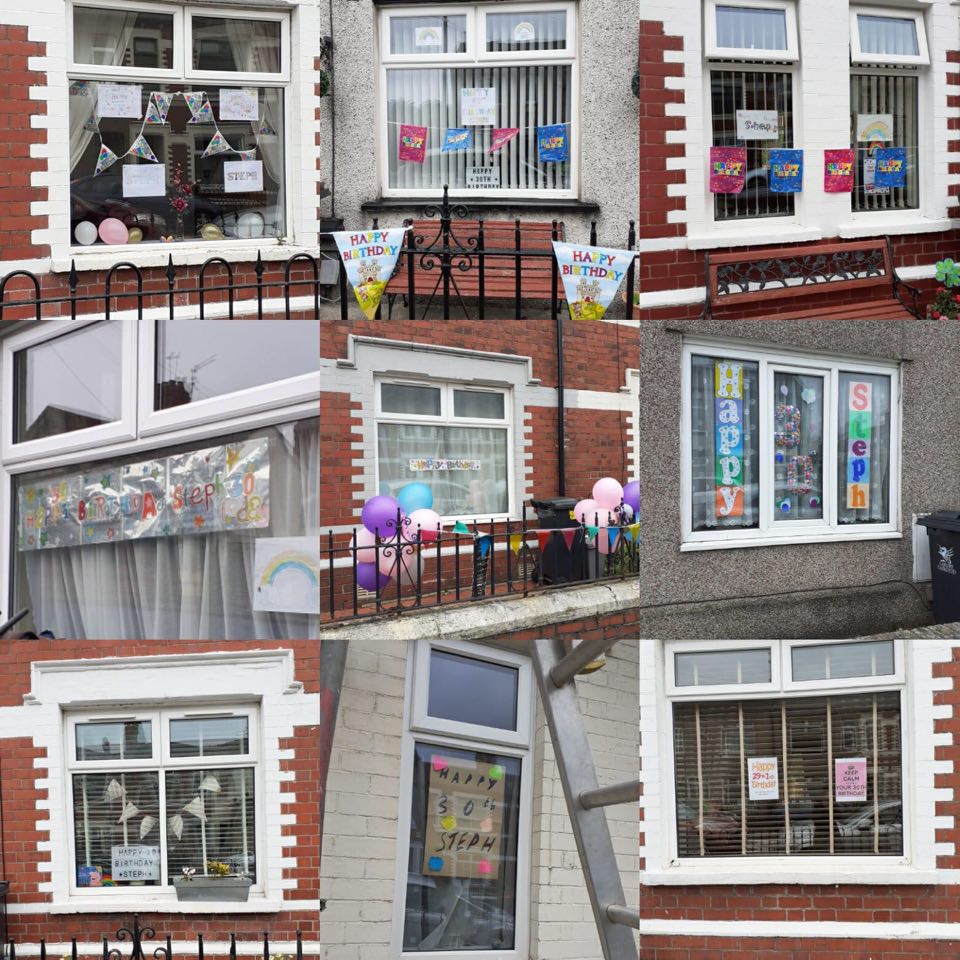 When Steph's sister Jessica mailed residents in Splott from Bristol asking if they could make her sister's birthday special, she had no idea how big the response would be.
Street resident Richard Kenickie Behrens got in touch with Inksplott to celebrate the way the street came together and share images of the messages for Steph and the comments on Facebook and Twitter were fabulous. People sent in loads of lush comments about the street's efforts and the community spirit here in Splott, including Steph's sister, Jessica, who said on Twitter:
"Thank you so so much! This is my sister and I appreciate it SO MUCH!!!!!!!!"
She added:
"It's absolutely wonderful. Everyone went above and beyond all expectations and it really made her day so very special! Incredible community spirit x"
Residents are having a street party on Friday (actually and 'in your own garden' street party) where Steph can raise a glass with neighbours and celebrate her birthday.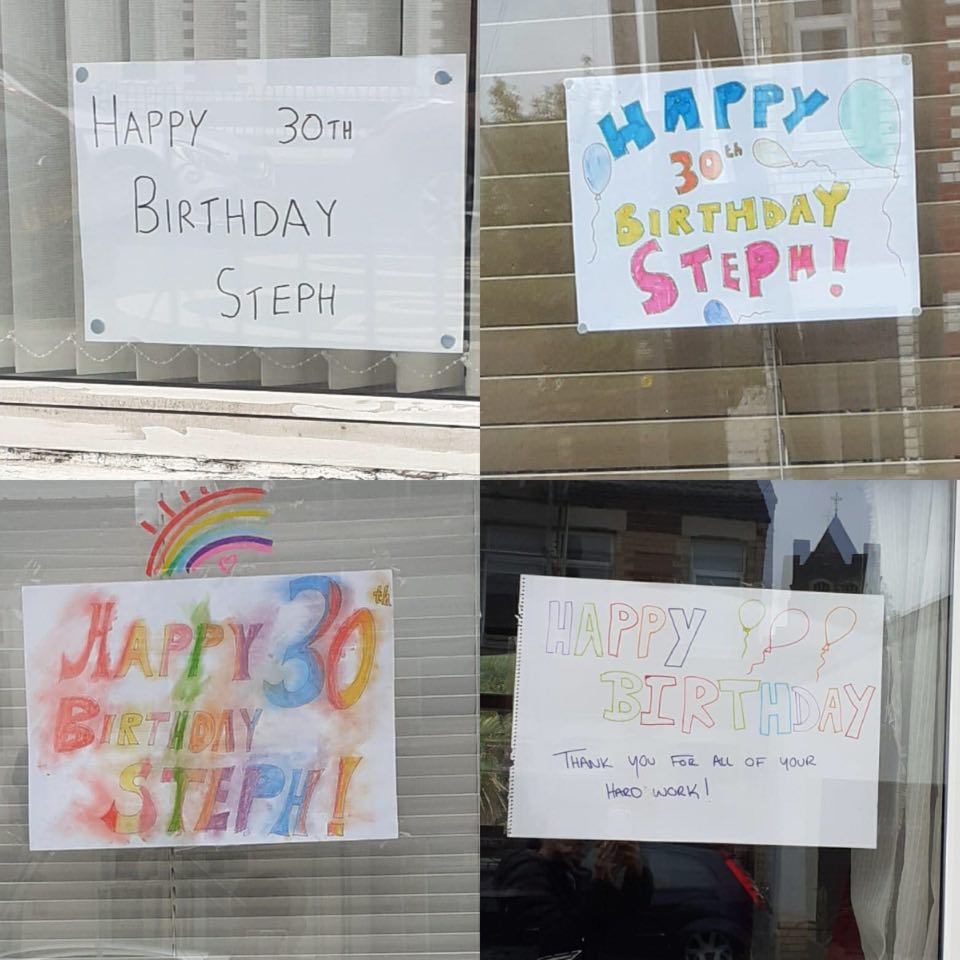 Other comments on social media celebrated the community here in Splott:
Kath Luxton said: This is another wonderful reason why I love living in Splott so much !
David Price said: I've only lived here in Splott for just over a year and all the neighbours and people in general have been lovely and welcoming. It's the best place I have ever lived and I have lived in quite a few places.
And Ryan Davenport said: This is on my postal delivery route! Seen all the pics and messages this morning. What an amazing gesture from a great community #ProudToBeYourPostie
Once again, you've done us proud Splott!