There's quite a bit going on in Splott; more than you might think.  From dining out, Portuguese style, to playing some baseball or enjoying the upcoming live music scene, there's pretty much something for everyone.  Here we look at 20 things you can do in the land of the speedbump.
Go to the seaside!
Splott Beach, as it's known, is our little strip of coastline and officially part of the Coastline of Wales.  It may not be Barbados, or even Barrybados, but it has a unique blend of industrial and natural charm.  It's easy to spend an hour walking the foreshore and looking at all the different merchants' names on the bricks that have washed ashore following the dismantling of local factories or just find some interesting items washed ashore at high tide.
To find Splott Beach, head across Moorland Park, walk down Portmanmoor Road to the end, turnleft at the junction, keep left at the big roundabout with all the trees and cross over the road, when it's safe, opposite the billboard by the Steelworks.  There's a metal gate which is easy to miss, but head through it and you'll find the foreshore.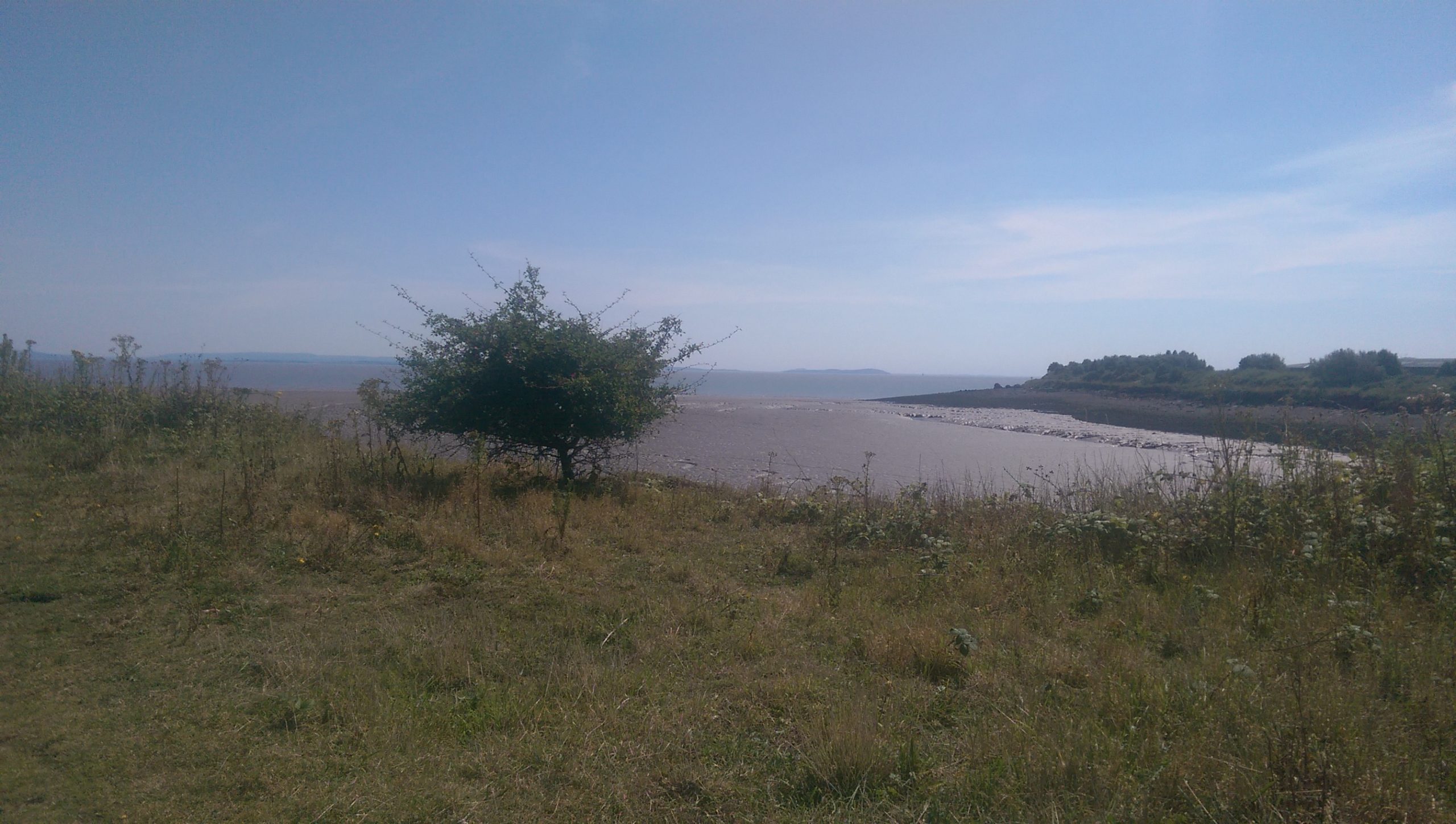 Go for breakfast
If there's one thing that you can guarantee in Splott, it's a good breakfast!  The Imperial Café on Splott Road is a long-standing café and a local tradition, serving a cornucopia of breakfast choices, some even include chips!  There's a veggie breakfast on offer too for the meat-free diners.
A newer addition to the Splott café landscape is Luvly Grub, situated just under the bridge on South Park Road, which also does a mean range of breakfasts and a fantastic range of burgers if you want a brunch-type munch instead of a full English.
Read more about Luvly Grub here
If you fancy a breakfast bap on the go instead of a sit-down, try the hearty offerings in Carlisle Bakery.  They will put a whole breakfast in a bap for you to take away!
Whichever you chose, you can be guaranteed a great breakfast at a good price.
Enjoy a picnic in the park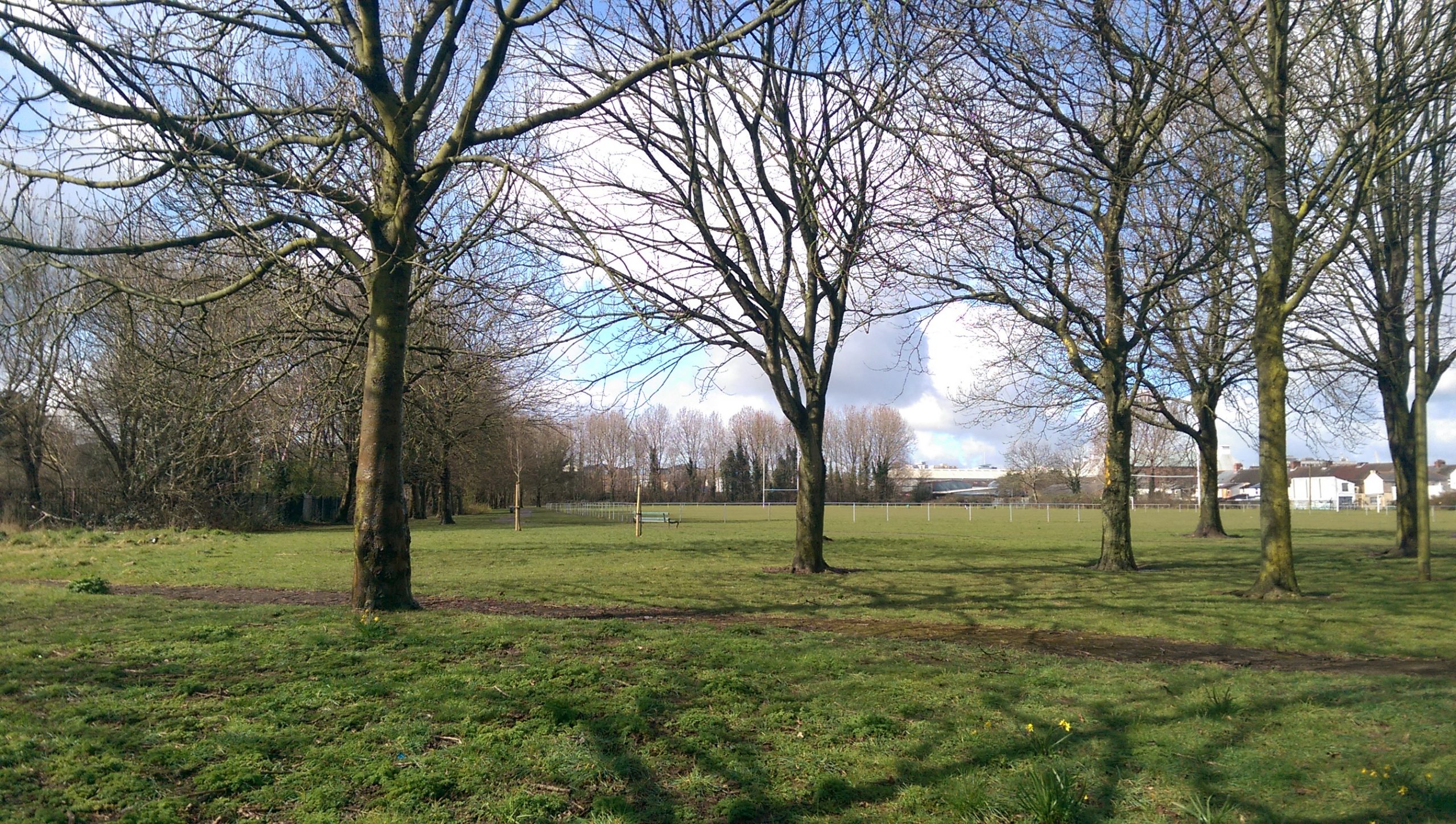 Splott has two parks with large expanses of lush green grass ideal for picnicking on a sunny day.  Be it Moorland Park at the bottom of Aberystwyth Street or Splott Park on the other side of the old railway line, both are ideal for spreading out a blanket and spending a few hours stretched out in the sun, raiding the picnic hamper.
If you can't be bothered packing a picnic but get a bit peckish, Pregos Street Food van is just the other side of Moorland Park on the road leading to Splott Market.
Explore Splott Market
That brings us neatly onto number four!  Start your weekend with a trip to Splott Market and you can stock up of fruit & veg, buy some tunes, get a fab deal on a recommissioned bike or try the fabulous samosa stand at the back of the hall.  It's a tidy way to spend an hour or two and who knows what goodies you might find?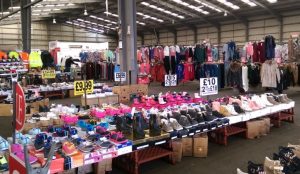 Read more about Splott Market here
Go for dinner
Splott has a restaurant!  Yes, honestly it does!  El Timon is a Portuguese restaurant on Splott Road that serves fab food for fantastic value.  Open from 6.30pm most evenings, the restaurant is known for its super-size steaks and the 2-for-£9.99 specials menu.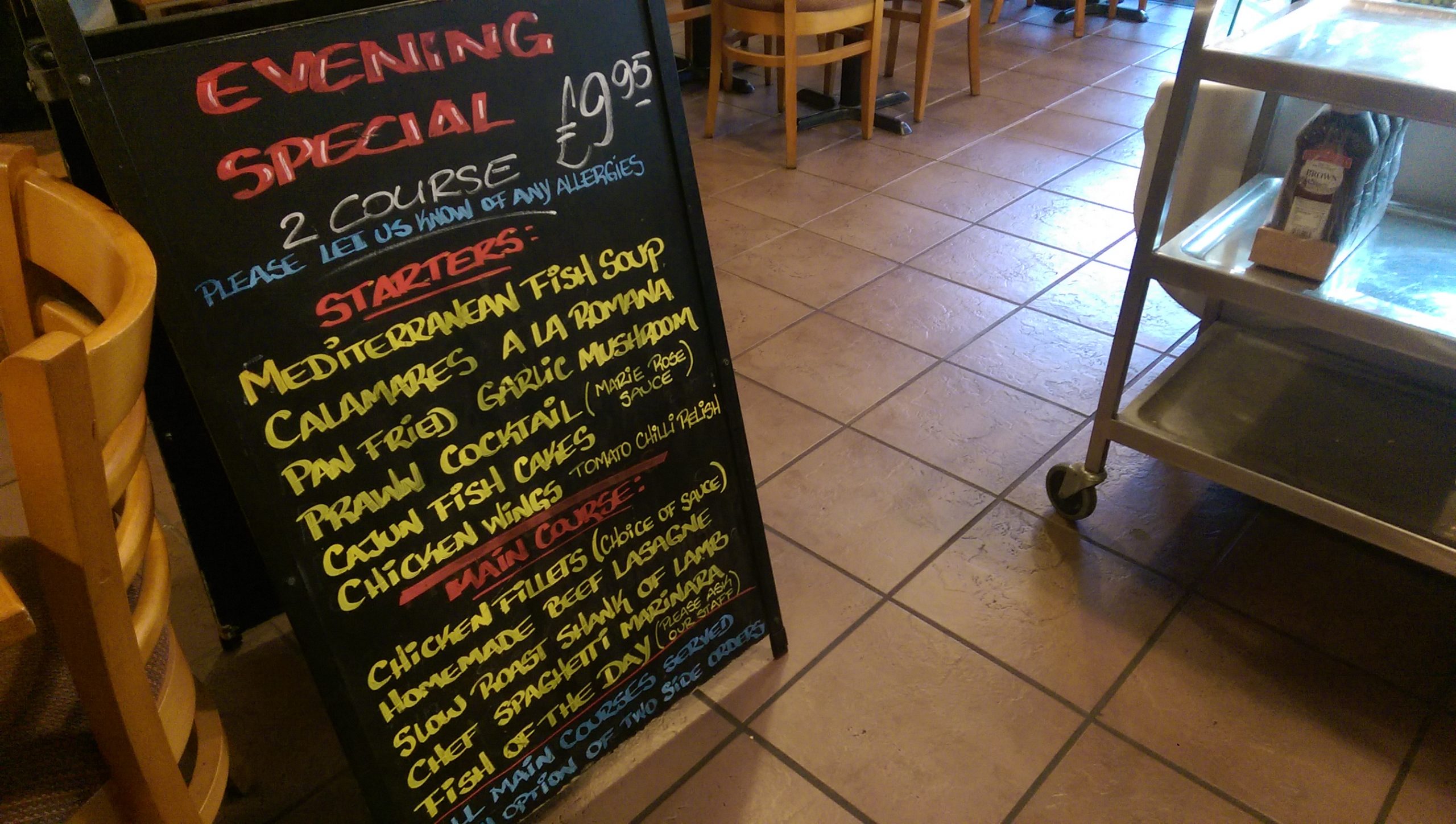 Last time I visited, I tried the fish soup starter and the lamb shank main and both were delicious.  Washed down with a bottle (or two) of Portuguese lager, and coming in at a very reasonable £15, it was a lovely evening that was easy on the pocket and the legs, being just around the corner!  This really is a little local gem that I would encourage anyone to try.
Stretch your acting chops with some Am-Dram
The Old Splott Library at the bottom of Singleton Road has been revitalised of late and now hosts an exciting array of activities, including an amateur dramatics society that meets every Thursday evening.
Telstars Theatre Company meets 7.30-9.30pm and welcomes new members!
For more information click here
Enjoy some live music
Back to the Old Splott Library again!  On the last Friday of every month, people of Splott can enjoy live folk music at 'Y Parlwr' for a mere fiver and – get this – take their own booze!
For more information about Y Parlwr, read the Careg lafar article here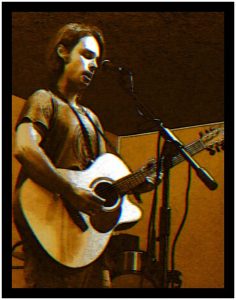 The Cottage, Splott's last 'pub', offers live music most Sunday evenings with open mic sessions by local songstress Geri-D or live music and loop sessions from local musician Thoby Davis.  Starting at 6pm (open mic) or a little later for the loop session, it's a great way to finish off a weekend and a great opportunity for local people to showcase their own musical talents.
For more information about Thoby Jones, click here
Volunteer
Volunteering is a great way of meeting new people, making new friends, getting active locally and doing something good for the community, so it's fantastic that here in Splott we have so many volunteering opportunities on offer.
If you would like to help make Splott look better, why not join Keep Splott Tidy?  The group meets on the last weekend of the month and tackles a different area of Splott each time.  All equipment is provided – all you have to do is turn up!
To find out more about the group, click here
To keep in touch with the group and find out when the next litter pick is happening, follow them on Facebook or keep an eye on the Inksplott Twitter.
If litter isn't your bag (he he he), STAR Communities First has a long list of volunteering opportunities from teaching digital literacy to helping out with a breakfast club.  Find out more on their Facebook page.
You can earn Spice Time Credits by volunteering with Keep Splott Tidy and STAR Communities First.
Go for a swim
The Star Hub in Splott park has a shiny new 25 meter swimming pool which accommodates seasoned swimmers, beginners, children and those just looking to float around and relax.  A swim costs £4.15 for adults and £2.05 for children.
To see the timetable for swimming, click here
Go for a pint
Though pubs and clubs are closing at a scary rate, there are still a few watering holes left in Splott.  If you fancy an after-work pint, you can pop along to The Cottage on Sanquhar Street, the New Fleurs on Walker Road or stretch your legs and go over the bridge into Adamsdown to try the refurbished Royal Oak.  All offer food, friendly service and a chance to have a natter over a pint.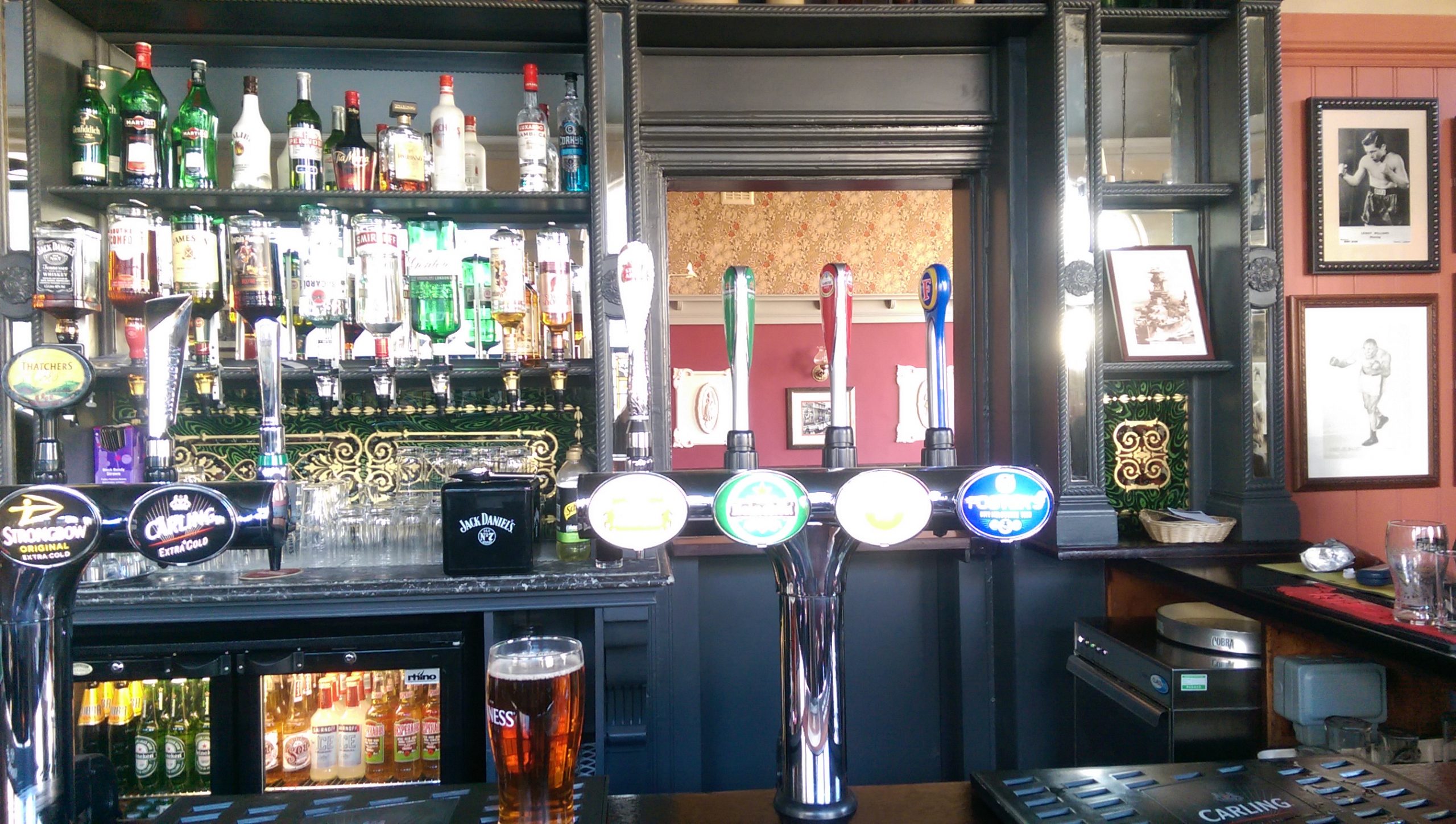 To read more about The Cottage, check out the Facebook page
To read more about the Royal Oak, click here
Grow stuff at the community allotment
As part of the STAR Communities First offering, local people can help out at the community allotment at Pengam Green on Wednesday afternoons.
Community members are invited to volunteer down at the plot on the Pengham Permanent site; Rover Way. This project is open to anyone interested in growing their own fruit and vegetables and they are looking for volunteers to help with all aspects of running the allotment, so please contact STAR Communities First if you can spare some time! Time credits are available.
To find out more about the community allotment, click here
Stretch your mind and body with yoga
There are so many yoga classes in Splott and Adamsdown lately that bendy people or people looking to get more bendy are spoiled for choice!
Yoga Boat is a small, friendly, community yoga studio located just off Broadway in the Adamsdown/Splott area of Cardiff (location of the old Yoga Fever studio) that offers high quality yoga tuition from experienced teachers, in the form of regular yoga classes, courses and workshops. To find out more, click here
Meraki Yoga Wales offers classes at the Oasis Centre on Splott Road on Mondays (7-8pm) and Wednesdays (7.15 – 8.15pm) for £5.  To find out more, click here
Swings and roundabouts
Splott currently has two parks for children, with swings, slides and other childhood faves.  There's one behind the Old Splott library on Hinton Street and one next to Lidl, in between East Tyndall and Sanquhar Street.  There was a park for children just off Horwood Close, but it was taken down as part of the work to raise Beresford Road Bridge.  Good news though – word on the street is that it's re-opening soon, as Network Rail, bless them, agreed to put in a new one after the work had been completed.
Go for a run
Sorry lads, this one's just for the ladies.  Girls Together Splott is a running group that supports local ladies in taking up jogging.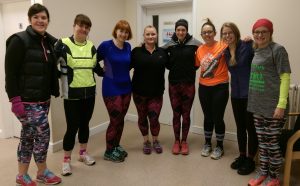 They meet every Thursday at Old Library Splott and head out for a run down towards the bay.  There's a beginners group for people not quite up to that distance that meets an hour before and usually does laps around Moorland Park.  If you want to get into running but don't feel confident enough to go it alone, this is the group for you.
Read more about Girls Together Splott here
Play baseball
Splott Sluggers is an all-ladies baseball team that practices on Moorland Park every Monday night.  The group has also just started playing matches against other teams and are a real friendly bunch looking for new members, so if you're handy with a bat, get in touch!
To find out more about Splott Sluggers, click here
Put on a Portuguese night
Why not buy a bottle of Vino Verde (green wine) and some delicious nibbles at Benedito's and throw a Portuguese themed night?
Benedito's Portuguese Delicatessen at the top of Splott Road is a bit of an institution in Splott – it's been there ages and sells almost everything you could imagine: Fine wines, beers and spirits, Meat, Cheese, Fish & Seafood, Poultry & Game, Soft Drinks, Tremocos, Tinned and Packet Foods, Olives – Olive Oils, Biscuits, Cereals, Portuguese cakes, Nuts, Bread, Pasta, Vegetables, Confectionery and Ice Cream!
You can buy a bottle of Portuguese green wine and some delicious cheese and olives to nibble on as you drink it.  You can also buy salt cod here and a number of different hams and sausages.  According to the website, 'whatever the occasion you will find all the ingredients for that special meal' in Benedito's.
For more information on the deli, click here
Don't forget dessert though!  Adamsdown has a great claim to fame in Nata & Co, widely known as the Portuguese Bakery, which opened its first store on Clifton Street a few years ago.  So successful has this venture been that they now have two sister-stores: one in the city centre opposit the castle and another down the bay just up from The Packet.
The coffee and cake are exquisite and the staff are always smiling, even when the queue is out the door.
For more information, click here
Play football
After realising that some kids were missing out because they couldn't afford the registration fees at surrounding football clubs, Craig Truman set up Splott Albion Minis as a donations only football club, with the donation set at £1 to provide football training for children and young people in the Splott, Adamsdown and Tremorfa areas that was affordable.

The club practices on Splott Park most days of the week and anyone is open to go along and take part.  The youngest players are five years old, playing for the under 7s.
To read more about Splott Albion Minis, click here
Go antique hunting
Cardiff Indoor Flea Market is one of this area's real hidden gems and if you've got an hour or two to spare on the weekend, it's a fabulous place to explore.  A word of warning though; you can lose hours in this Aladdin's den!
The market is split into three areas; two main rooms which house the stalls, and an auction room, where items are on display on a Saturday so that people can view them before the auction on a Sunday (viewing on a Sunday starts at 9am and the auction starts at 10am and usually ends around 1pm).
To read more about Cardiff Indoor Flea Market, click here
Try your hand at pole dancing!
Did you know that there is a pole fitness studio in Splott?  Neither did I!  Not until I started researching local business owners to interview for Inksplott.  Bingo!  Up popped Pole Twisters.
The business is run by two sisters who offer a range of fitness classes based on pole dancing techniques.  The classes look fun but hard work!
To find out more about Pole Twisters, click here
Play Bowls
Phoenix Bowls Club has been going since 1990 and celebrated 25 years in 2015.  The club bowls at Splott Park bowls green and, in 2014, took over management of the green from the council because the fees were too high for the members.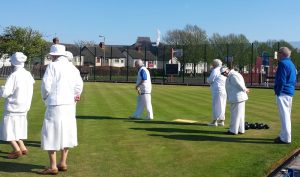 Martyn Watts from Phoenix Bowls Club said:
"People's perception of bowls is that it's boring, but it's nothing like it is on telly – it's really social and it's about getting people out of the house, talking and enjoying the sunshine.  We just want people to come and try it – we think they'll love it when they get into it.  Bowls is fun to play and easy to learn.  Come along and have a chat!"
League bowls start on 9th April.  Social bowling starts end of April.
Men play league fixtures on Wednesdays and Saturdays while ladies play on Tuesdays and Thursdays.  League fixtures are held in the Cardiff municipality and the club has home and away games.
For more information, click here
So there you have it: 20 things to do in Splott!
If you know of an awesome activity or groovy place to go that's missing off the list, please let me know in the comments box below and I'll add it to the list!