Local lady Kerrie Aldridge was looking forward to running this year's London Marathon to raise money for her chosen charity, the Miscarriage Association.
When the race was cancelled due to the Coronavirus pandemic, Kerrie was determined to not let it stop her; she decided instead to run the 26 mile marathon length around her neighbourhood in Splott and that's what she did, completing her very own "Splottathon".
Kerrie told Inksplott:
"I know coronavirus has changed life for everyone and it has brought with it devastation for those who have lost their loved ones to this horrible virus. Seeing everyone's rainbows have had added poignancy for me as rainbows have long been a special symbol in my life.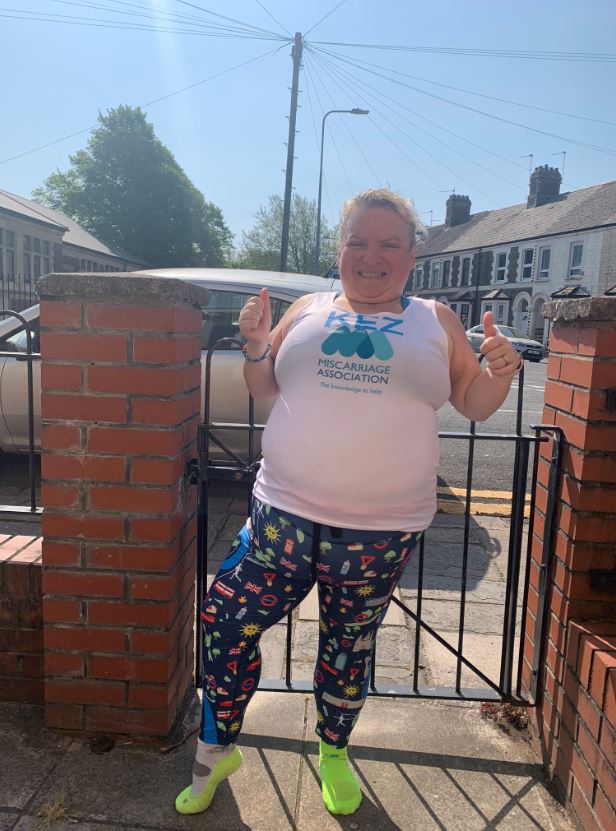 A rainbow signifies hope, love and light after a storm and my beautiful son Osian is a rainbow baby…… a baby born after loss.
Reading all the hospital restrictions due to coronavirus around maternity services, i.e. woman having to go to scans on their own, has made me feel rather emotional.
Reflecting on my own experiences of miscarriage I felt a huge sadness as I thought about women who may be going through the heartbreak during this pandemic; having to attend a scan on their own, not being able to have the physical support from their partners and close family whilst facing the heartbreak of losing their baby. 
Miscarriage is still very much a taboo subject but during current time's it is more important than ever that women know that there are people who can help.  This is where charities / organisations like the Miscarriage Association can help with their telephone support and website support.
Like a lot of charities, COVID 19 is affecting the income of the Miscarriage Association, with many sponsored events being cancelled or rescheduled. But when woman face having to attend scans and subsequent treatment on their own, their services are vital.
That is why I was determined that I was still going to be completing the 26.2 miles that I would have done on the 26th April, the day the London Marathon should have taken place. I know that at the moment there are a lot of requests on social media for money for NHS charities and a lot of other deserving causes but I would ask if anyone can spare a little I would really appreciate it …. it would go a long way to support those Mummy's and Daddy's facing one of the hardest times of their lives at this difficult time."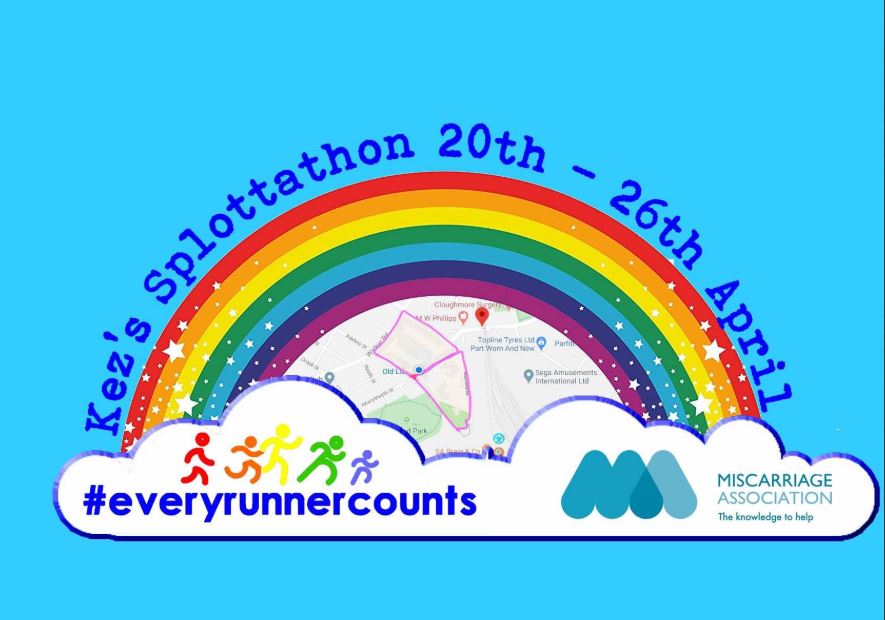 Kerrie ran laps around Splott to reach her 26 mile target, completing a number of circuits each day and posting her progress on social media. Find Kerrie on Twitter – @Kez_A79
She recently spoke to BBC Wales about her experience: https://www.bbc.co.uk/news/av/uk-wales-52428120/london-marathon-runner-takes-on-the-splottathon-instead
Kerrie added £175 to her total funds raised for the Miscarriage Association running around Splott on one of the hottest weeks of the year, and added: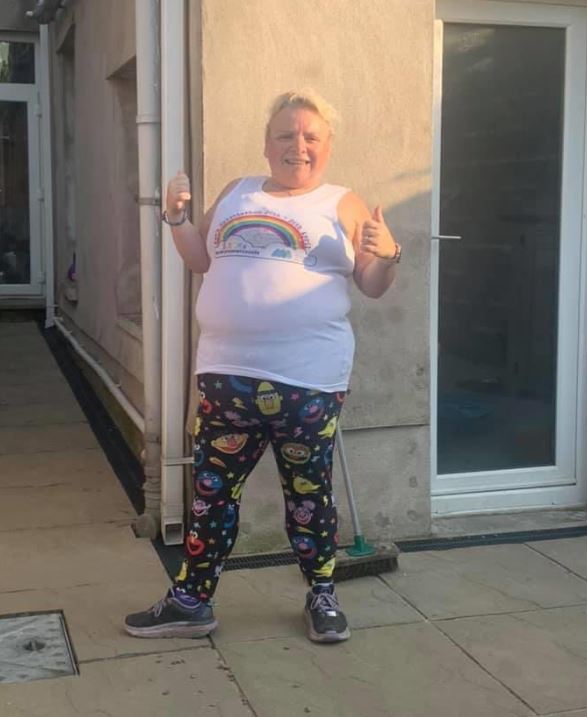 "Boy if was a hot week, lol, but I enjoyed it – just trying to do my bit really."
Kerrie has raised £2,789 for the Miscarriage Association and is just £201 from reaching her target of £3,000. You can support Kerrie, help her reach her target and donate to the Miscarriage Association here:
https://uk.virginmoneygiving.com/fundraiser-display/showROFundraiserPage?userUrl=KerrieAldridge&pageUrl=2