Pregos is a Portuguese street food business that set up home in Splott a few years ago.
The little green food van on Freshmoor Road has been a long-time favourite with Splott residents and now their hard work and delicious food has received the recognition it deserves by landing a prestigious gong at the 2022 Welsh Restaurant of the Year Awards.
Posting a picture of their award on Facebook after the ceremony, Ally and Duarte said:
"So this happened last night , thank you so much to all who voted and for everyone's reviews and input which made it possible, we are all so very grateful and proud

Thank you to The Welsh Restaurant Awards for a fab night "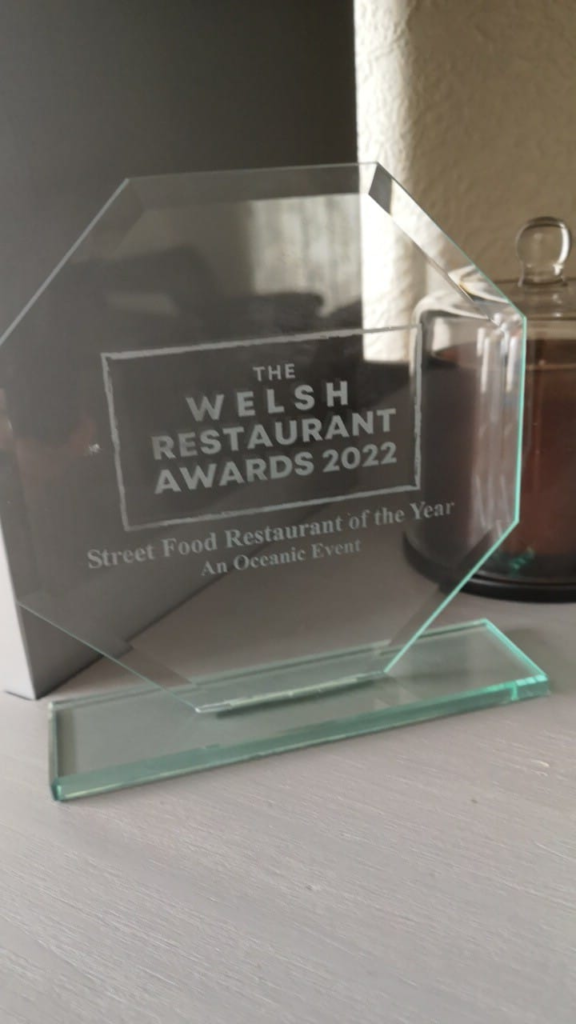 Street food is a massive growing trend in the UK and it's bloomin' brilliant that here in Splott we have our very own initiative in Pregos, a family business selling the best steak sandwich in town!
Their speciality is the Prego, a very typical Portuguese steak sandwich with all the trimmings. Theirs is specifically Madeiran as its made with a homemade sweet potato bread, something that is seen all over Portugal nowadays but still relatively new here in the UK. They specialise in Portuguese dishes and dishes inspired by the travels of Portuguese across the globe, from Goan chicken curry to Venezuelan empanadas which they have adopted back home.
You can find Pregos on Freshmoor Road in Splott (off Lewis Road which has Splott Market on it).
Pregos is open Monday to Saturday, 9pm – 2pm.
To find out more about Pregos, read an interview with Ally and Duarte here.
Follow Pregos on Facebook and Twitter.