Masoom's Kitchen is a new independant takeaway serving up Bangladeshi and Indian dishes that opened this January on Splott Road.  This week, Inksplott caught up with its owner, Masoom, to get a bit of background and discover what's good eating from the kitchen.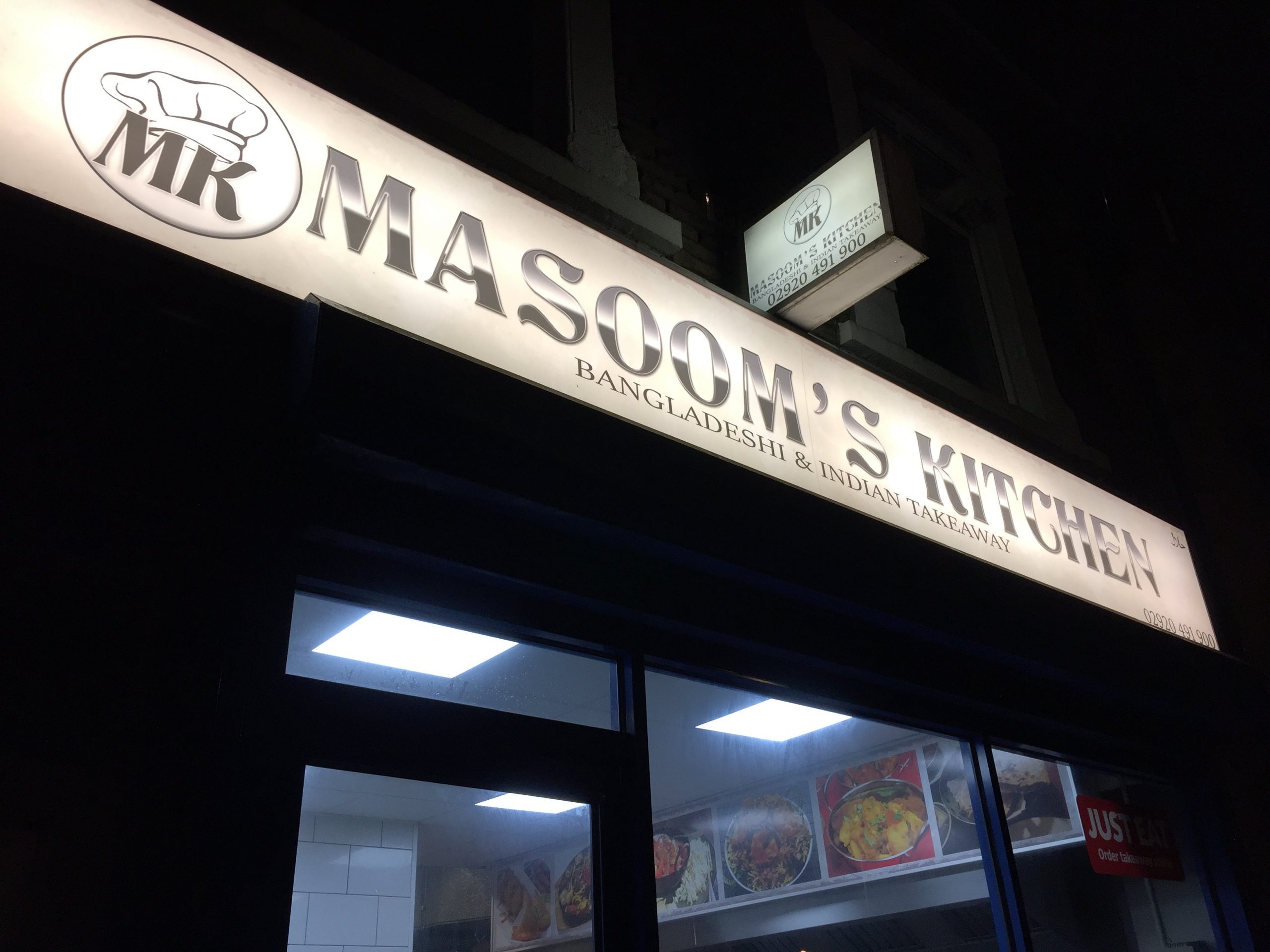 The takeaway, which is at number 22 Splott Road, opposite St Saviour's church just up from the post office, opened its doors on Wednesday 3rd January 2018 and specialises in Indian and Bangladeshi cuisine.
Masoom has lived in Splott for 20 years and knows the locals, which prompted him to open his business.  He told Inksplott,
"I was born and raised here; I went to Moorland Primary School here and then on to Willows.  The location's great on Splott Road and I know the people around here.  Masoom's Kitchen replaces the old 'Tasty Grill House' which was open for a few weeks and then closed.  It's good to have a food business here again."
Masoom readily admitted that he has little experience in the kitchen, which is why he hired an experienced chef in Yawar Miah, who was happy to chat to Inksplott about the food.
Signature dishes appear on the Chef Specialities section of the menu and both Masoom and Yawar instantly recommended the Chicken Kholapuri as the one to try, especially if you've never tried Bangladeshi food before (it's nice and spicy with a natural flavour).  Chicken Kholapuri is a hot and spicy dish prepared with turmeric, cumin, coriander and green chillies (FYI!).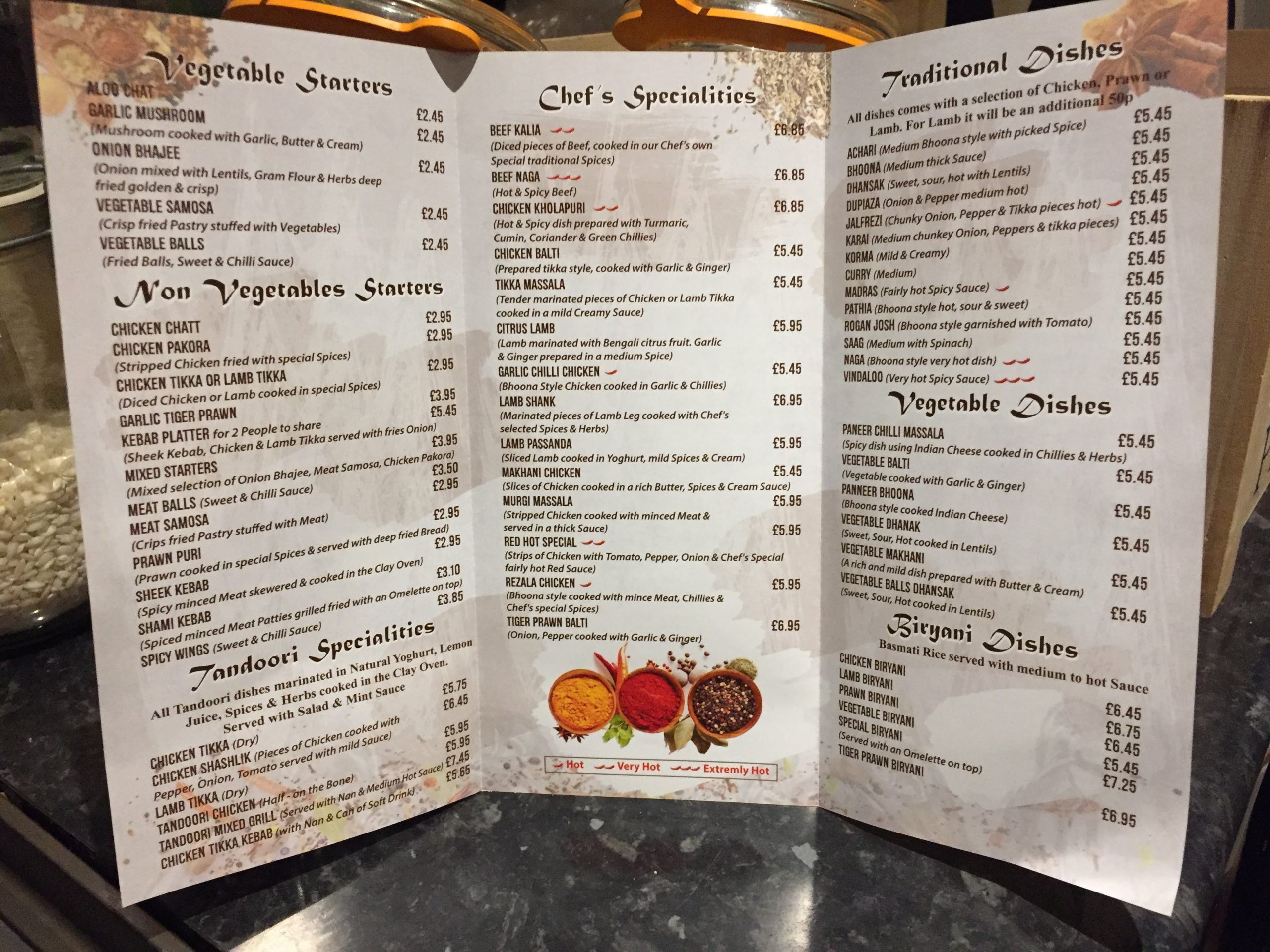 There is a set menu for £9.95 (similar to Emma Balti on the east-side of Splott), comprising of any starter, any main a choice of rice or nan and a can of soft drink of your choice.  The set menu is pick-up only though.
The takeaway will be on Just Eat soon and Masoom's delivers for free if you live within two miles (there is a charge of £2 if you live further out), but you can call them in the meantime on 029 20 491 900 to place your order.
Masoom's Kitchen isn't on Facebook or Twitter yet, and doesn't have a website, but watch this space as we've been assured that a social media profile is on the cards.
The takeaway is open 5pm to 11pm and will deliver between 5pm and 10.30pm
Apparently there have been no funny experiences in the shop yet, but Masoom reckons it won't be long!
When asked to us a secret about Splott, Masoom replied with: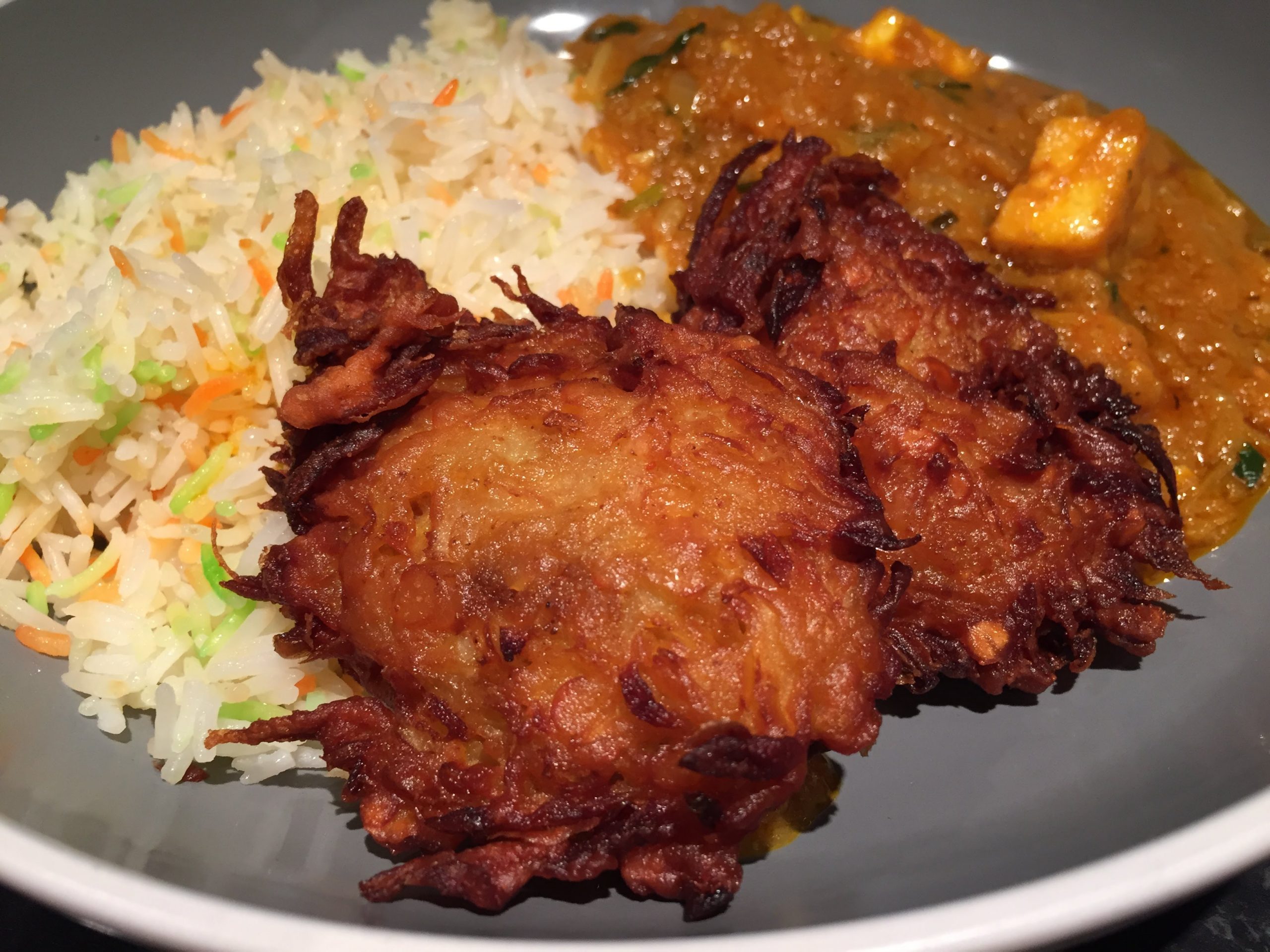 "If I said anything, I'd get into a lot of trouble!"
Later that evening I sampled veggie option Panneer Bhoona (bhoona style cooked Indian Cheese) with rice and onion bhajees and it was delicious (an upside of meat-free January is that you get to try things you otherwise might not!).  The onion bhagees in particular were great.  This meal will cost you around £11 and is plenty for two.
Other vegetarian dishes on offer are paneer chilli masala, vegetable Balti, vegetable dhanak, vegetable makhani and vegetable balls dhansak (don't worry meat & fish eaters, there is a bounty of lamb, chicken, prawn and beef dishes to choose from and a Tandoori Specials list which is all meat!).  There is also a massive list of vegetable side dishes at £2.75 each and a range of rice and nans.
It's so exciting to see a new business open locally and Inksplott wishes Masoom and Yawar the best of luck.
Remember folks, #shoplocal!