A new estate agency has launched covering Splott and surrounding areas and its founder has Splott in his heart.
An estate agents with a difference: introducing Urban Suburban!
I love checking the Inksplott inbox because every now and again, there's something magic just sitting there waiting for me to click open.
A few weeks ago, en email landed that quickened the pulse…
Hi Lynne, congrats on the great work you and the team are doing at InkSplott.

I'm a Splott boy, raised in Railway Street , went to Baden Powell and Willows and have family still in the area. Splott is in my heart and I want the community and area to be the best it can.

I am about to launch an estate agency which will cover Splott, Tremorfa, Adamstown etc but it will be a business with a difference. An estate agency that charges transparent fixed pricing that will be cheaper than the existing agents as I believe there is a better way to sell homes but more than that I want it to be a business that works closely and reinvests in the communities where we live and work.

To enable us to support the communities I need the communities to support us and they can only do that if they know we exist! Can you help?

Thanks, Paul.
Well that, I thought, is right up my street! And so, I invited Paul to tell me more…
Inksplott: Hi Paul, thank you for being interviewed for Inksplott. Can you tell us a little about yourself?
Paul: Hi Lynne, thanks for having me on today, you and the team at Inksplott do a great job keeping the local community updated with everything that's going on, so I was super excited when we arranged the interview.
I'm a Splott boy, born and bred in Railway Street. Me and my brother went to Baden Powell and then Willows. My dad worked over the steelworks, like pretty much everyone in the 80's and my mum was a cook at Moorland Road Primary School, so Splott is in my blood.
I have lots of ties to the area with family and friends still living in Splott. I still see Splott as home even though I don't live here anymore. I love the area, the people, and I think Splott has so much potential. I see the investment and the development that's happened in other parts of Cardiff and I think it's time for Splott to join the party and benefit from these opportunities.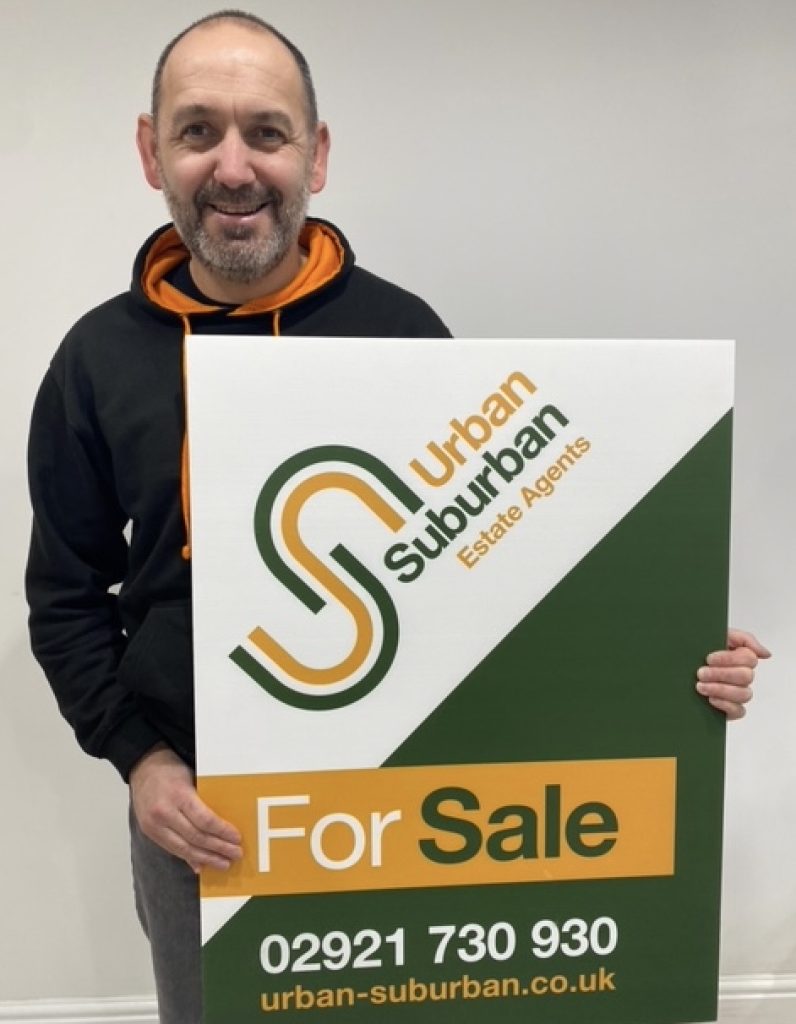 Inksplott: Tell us about your business and how you got into this?
Paul: Over the past 15 years or so I've owned a number of businesses, primarily involving property and customer service. I'd exited all my businesses by the end of 2019 and then covid struck.
During covid I had too much time on my hands to think about what next. I'm not very good at sitting still, so started to look for a property to buy to 'do up' and we ended up buying a house in Kerrycroy Street, but during the process I become frustrated with estate agents and the estate agency model. I kept saying to my wife, "I could do this better" until one day she'd had enough of listening to me complaining, so pretty much said "do it then".
That was it, Urban Suburban was born.
One of my main frustrations was that the sector hadn't evolved and didn't want to. If you're looking to sell your home, you really only have 2 options. Option 1, what I call the high street agent like your Peter Alans, Allen & Harris, CPS etc. These companies offer a full service ✅ but charge a % commission ❌. You then have your online agents like Purple Bricks and Yopa who charge a fixed fee ✅ but with this model you pretty much have to sell your home yourself unless you want to pay extra for accompanied viewings etc ❌ .
I want Urban Suburban to be a hybrid agency where you can have the best of both worlds, a fixed price ✅ and a full service ✅ but more than that I want transparency on pricing, improved communication, great customer service, and to embrace technology so that sales progress smoother. Most importantly, I want Urban Suburban to be a community based estate agency and what I mean by this is a company that supports the local community and the charities and projects happening in it. There is a better way to do business, where everyone can win.
Inksplott: And how come the business is in Splott?
Paul: Starting in Splott was a no brainer for me, I never thought about starting it anywhere else!
As I touched on above, one of the many ways that we will be different is that we are passionate about supporting the communities where we work and live. Not sure if I'm allowed to do some shout outs but I'm going to! There are some amazing people doing some awesome work like Paul Gwilym at Boomerang and Hannah and Becca at Green Squirrel with the Railway Gardens Project to improve the lives of people in our community. We are having conversations with them about how we can be involved. My message to the people of Splott is support us and we will support you. We will invest in these amazing projects and others like it and also support local sports teams to make life better for everyone, but we can't do this on our own, we need your help, so if you're thinking about selling your home, sell it with us.
Inksplott: How much does it cost for your products / services?
Paul: We have a launch offer for a limited time, sell your home for £999 which I think is unbelievable value for money.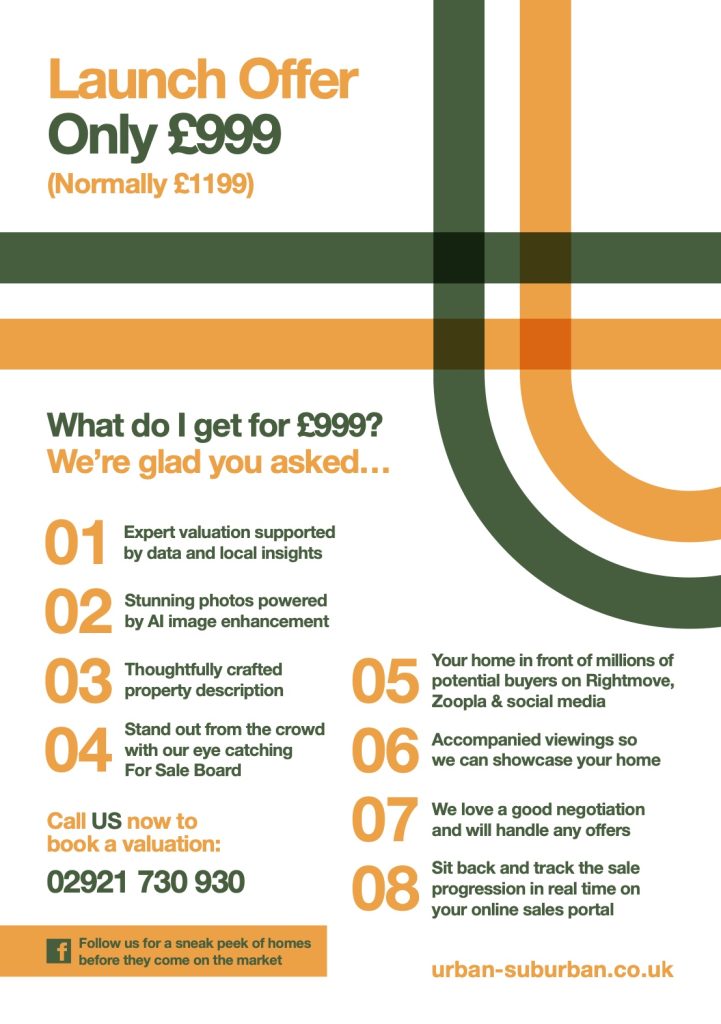 Inksplott: What exciting plans are on the horizon?
Paul: The bigger plan is to become the best estate agency in South Wales and we will get there. The exciting thing about growth is the opportunities and jobs it creates, and we can't wait to recruit more agents, marketeers, photographers and all those roles that will help us achieve our goal. These will be recruited from the communities where we work. We're too quick in society to write generations off. They are too old or too young but I've met some older people with mind blowing photography skills and young people who are social media whizzes and we want to tap in to all that talent. We don't care if you don't have estate agency experience, in fact we'd prefer you to not have!
Inksplott: Tell us a secret or something about you and Splott that we won't know.
Paul: My great uncles were Ronnie, Bobby and Albert Stitfall, all from Splott who all went on to play for Cardiff City and Ronnie also played for Wales. I also have a famous cousin; Liam Dutton is the talented C4 weatherman and pianist.
Inksplott: How can people follow you online? Do you have Facebook, Twitter or a website?
Paul: You can follow me on Facebook and LinkedIn, just search for Paul Dutton (there's not many of us), you can follow Urban Suburban on Facebook and Instagram, again just search Urban Suburban.
My contact details are pauldutton@urban-suburban.co.uk, the landline number is 02921 730 930 and my mobile is 07774 975566 – if there is anything I can ever help with. Please, get in touch!
Thank you so much for giving me the platform to explain to the amazing community of Splott what we are up to and hopefully we can sell a few of these beautiful stone houses over the coming months. They don't make them like they use too! I know that makes me sound old, but they don't!
Inksplott: That's great – thank you so much for the interview!