What a fantastic achievement! Two students from Willows High were crowned winners of a national competition which saw them perform at the Dubai Expo.
OK, full disclosure, I am a governor at Willows High and was already immensely proud of the school, its pupils, teachers and ethos, knowing how hard everyone works to be the best they can be, in line with The Willows Way, but this has blown my socks off!
Two pupils from Willows beat stiff competition on a national scale to represent their school and country at the Dubai Expo and, wow, did they do us proud!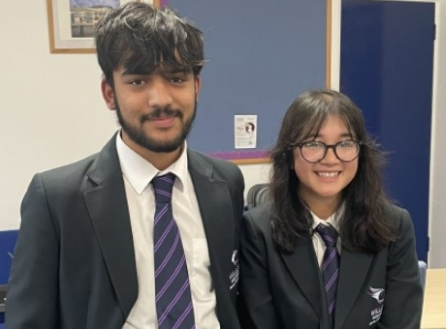 The Dubai Expo Factor competition was a competition to select four teams of two from across the four nations of the UK to represent the UK on UK National Day at the Dubai Expo. The trip itself was a once-in-a-lifetime opportunity for young people to shape the conversation on a truly global stage.
The trip to Dubai lasted from 6th February to 11th February and both Marzooq, Crystal along with their English teacher Ms Jessica Nelms experienced a range of activities from desert trips to a trip to the top of the Burj Khalifa. The main focus of the trip was for them to be a part of a team of pupils from across the four nations of the UK to showcase their debating skills at UK National Day.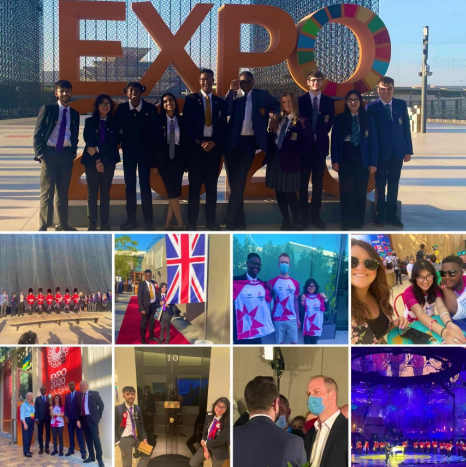 UK National Day took place at the Dubai Expo on Thursday 10th Feb. The day was filled with exciting events and even a visit from Prince William. Crystal and Marzooq were based at the UK Pavilion and were able to showcase their debating skills to the outside audience on stage.
They also acted as roaming reporters for those attending the Expo.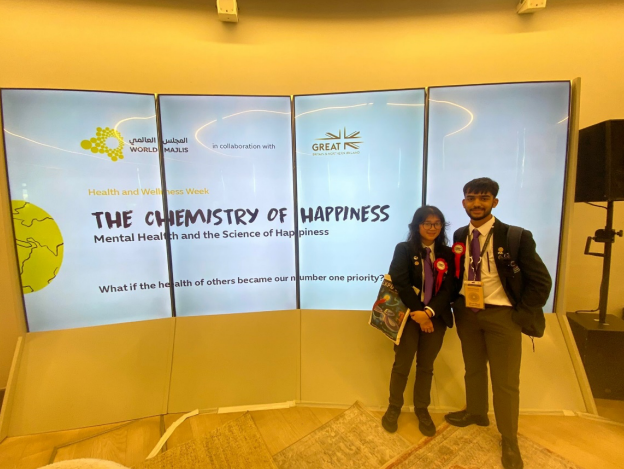 Both Crystal and Marzooq were invited to perform a show debate during the VIP Commonwealth reception which included ambassadors of the commonwealth, businesspeople, sportspeople, and politicians. The debate centred around "This house believes never has there been a better time for young people to make change" and questions from the audience were encouraged.
Added to this, Crystal was also chosen as one of the Baton Bearers for the Queens Baton Relay 2022 to walk between Commonwealth Pavilions meeting Olympians Tessa Sanderson and Ed Clancy.
Ms Nelms commented : 
"I cannot express how proud I am as their English teacher to see them achieve something so great. It truly was a once-in-a-lifetime trip, and I couldn't have thought of any better young people to go to represent not only Willows High School but the UK."
Since arriving back home both Crystal and Marzooq have reflected on their experience, Crystal commented:
"I was in awe when we heard that we won. It didn't feel real, even when we had got to Dubai. I'm so glad that it was real because I got to network with people who had lots of power, I met lifelong friends, I was a part of the Queen's Baton Relay. It was a once in a lifetime experience, and I'll always be so thankful for it." 
Marzooq adding:
"I know that 50 years down the line, I'll still be bragging about the trip to all my grandchildren because it was the greatest experience I've ever had. Some of the coolest things I did there were meeting Stephen Hawking's son, Timothy Hawking, going camel riding, and debating in front of all those diplomats at the VIP Commonwealth reception. I've learnt so much and made many new friends; this experience will truly stick with me in every way possible for decades to come and I'm just so grateful that I've had this opportunity."